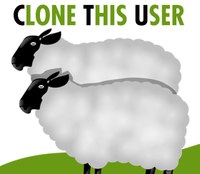 With Clone This User, the administrator can look up the existing user that serves as the basis for the new one, enter name and email, and generate the username & password immediately. Do this all from your mobile device with only a few clicks.
Clone a user from an existing user

Includes all associated assignments

Salesforce1 Mobile ready
The general idea for this product comes from the instant need that many admins have from time to time for a new user. Creating the new user often comes in as an ad hoc request to duplicate one user for this new one. We imagined the scenario that an urgent email comes in to the Salesforce Administrator from the hiring manager while the administrator is out at lunch. How could the admin quickly and easily create the user record with all the related permission sets, public group access, and user features selected.