How can we help?
Arkus is proud to be a trusted Gold Consulting Partner with Salesforce and Premium Consulting Partner with Salesforce.org. 
What is our expertise?
We're committed to delivering solutions using the world's most powerful CRM platform, Salesforce. We partner with commercial, financial services, educational, and nonprofit organizations to help them achieve and exceed their goals. With four MVPs on staff and more than 150 combined team certifications, including over a dozen Nonprofit Cloud and Service Cloud certifications, we know what we're doing when it comes to Salesforce.
Our project managers are each highly certified in a range of clouds and this means one targeted team takes your project from discovery to successfully done. See the full list of specializations we've been awarded by Salesforce, including the achievement of being named a Nonprofit Cloud Master and Nonprofit Program Management & Mission Measurement Specialist, on the AppExchange.
 
      

Sales

      

Service

      

Marketing

      

Commerce

      

Community

      

Financial
Their guidance has been priceless.
Nonprofit organizations
We are nonprofit specialists, NPSP. Our nonprofit clients cover everything from social change to educational reform.
"I spent some time teaching one of our advocates yesterday how to input her clients into the system, and she almost cried for joy it was so much easier than our old system, because she realized how much time she was going to get back to work with survivors of rape and trafficking. That is the impact Arkus is having with us – survivors are getting more and better care."
— Review from a client in a nonprofit women's center
Educational organizations
Our educational clients range from charter schools to educational reform institutions.
"We cannot speak highly enough of Arkus and their work... We embarked on a fairly substantial project with a few curveballs, and they navigated through these challenges with grace, professionalism, and reassuring confidence... They are also excellent at communication."
— Review from a client enabled in a mid-size organization
Financial institutions
Our banking and financial services clients include hedge funds, commercial and community banks and private equity firms.
"I appreciated their weekly updates and willingness to jump on the phone to discuss questions or concerns, the focus on ensuring that all project deliverables were met, and the respect and understanding they had of our financial resources and hours left on the project. We are thankful to have been introduced to the Arkus team, and our Salesforce org is operating better than ever because of their tremendous work and dedication"
— Review from a client
Commercial business clients
Arkus also partners with commercial businesses of all sizes. Think we might be a fit as a partner? Let's talk.
Some of our certifications
Salesforce Certified App Builder
Salesforce Certified Developer
Salesforce Certified Administrator
Lifecycle & Deployment Designer
Salesforce Certified Platform Developer 1
Salesforce Certified Pardot® Consultant
Salesforce Certified Service Consultant
Certified Community Cloud® Consultant
Certified Marketing Cloud® Email Specialist
Salesforce Certified Sales Consultant
Salesforce Certified Advanced Administrator
Who are we?
Arkus was founded in 2010 with the mission to break the mold of consultancy.
Our executive team spent years working with consultants and learned from the best. They left one of the biggest companies in the world to found Arkus, a small company that would turn consulting on its head. Today we are a growing group of 20+ expert project managers and developers based in New York City.
Justin Edelstein
Chief Information Officer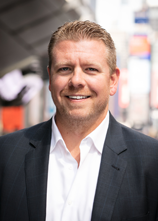 Larry Salvatoriello
President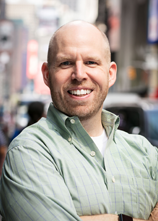 Jason Atwood
Chief Operating Officer
How do we give back?
Arkus is very proud to be a member of Pledge 1%, a corporate philanthropy movement dedicated to making the community a key stakeholder in every business.
Arkus joins an impressive network of entrepreneurs and companies across the globe that have committed to philanthropic efforts through the Pledge 1% movement. By pledging 1% of its employee time and products, Arkus is demonstrating a commitment to philanthropic leadership.
We believe it is important to make a commitment to giving back through Pledge 1% and built it into our organizational DNA.