180+
Combined  Certifications 
530+
Clients Enabled with Salesforce 
1,520+
Successfully Completed Projects
4.9/5
Average AppExchange Rating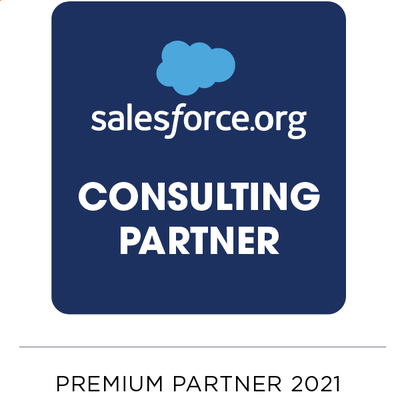 What can the arkus advantage do for you?
Arkus is redefining and reshaping what it means to hire an outside consultant.
We provide a diverse set of services from Salesforce quick starts to Force.com application development.
Who do we specialize in helping?
Arkus supports clients across the marketplace, from small businesses to Fortune 100 companies, nonprofits, and multinational enterprise organizations.
We are committed to delivering outstanding service and our clients are our best marketing effort. Their success is our success.
What else do we do?
Stay on top of the latest, most relevant Salesforce features, applications, and best practices with these free resources from our team.
What can we help you achieve?
Arkus is a Salesforce Gold Partner and Salesforce.org Premium Partner.  Together with Salesforce we help you do more, sell more, raise more money, save money, save time, and succeed.
Above all, we're committed to staying ahead of the game when it comes to Salesforce expertise. Our team holds over 170 combined individual Salesforce certifications and thousands of Trailhead badges. We are recognized by Salesforce as a Master in Nonprofit Marketing & Engagement and Fundraising & Donor Management, along with a number of other specializations.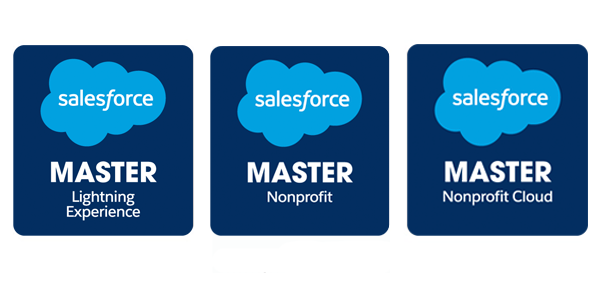 Need to set up a Community? We can do that with you. Need to get started on a Nonprofit Success Pack implementation? We'll help with that too. Some of the many additional certifications our team holds include Nonprofit Cloud Consultant, Sales Consultant, Service Consultant, Community Cloud, Pardot, App Builder, Administrator, Advanced Administrator, and Developer. Some would say we are truly "certifiable."
What do our clients say about us?
"
We cannot speak highly enough of Arkus and their work with Habitat Charlotte. We embarked on a fairly substantial project with a few curveballs, and they navigated through these challenges with grace, professionalism, and reassuring confidence.
Arkus is excellent at listening well and interpreting requirements and requests to produce intelligent, thorough, and well thought-out solutions.
They are also excellent at communication. I appreciated their weekly updates and willingness to jump on the phone to discuss questions or concerns, the focus on ensuring that all project deliverables were met, and the respect and understanding they had of our financial resources and hours left on the project. We are thankful to have been introduced to the Arkus team, and our Salesforce org is operating better than ever because of their tremendous work and dedication.
"
You hire Arkus because you want a different experience, you want a partnership, you want experts, and you want the right solution.