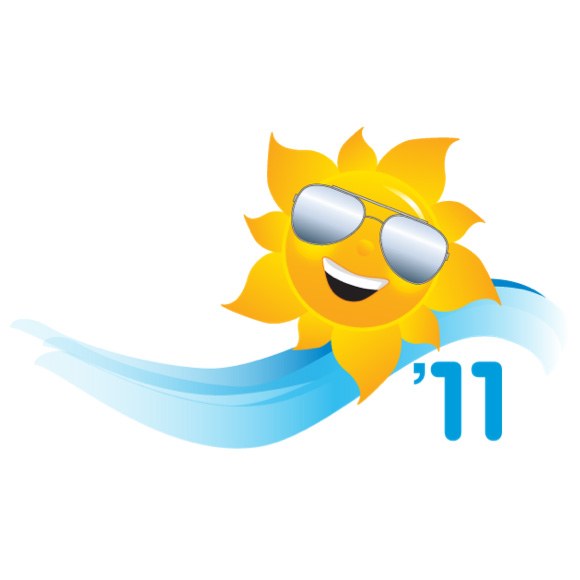 My Five Favorite Summer '11 Features
Salesforce.com Summer '11 has been released into all instances for at least one full week now, it's time to list off my five favorite new features.
With every Salesforce.com instance being upraded seamlessly to Summer '11 last weekend it's about time to list off the features that I have found most useful and interesting. As always there are quite a few features that have been released that I haven't even found yet. I figured I would spend some time on the ones that really jump off the page and stand out as being productivity boosters for both users and admins.

Lists Just Got a Whole Lot Better
If you are like me you use List Views all the time to view/get to data based on filtered criteria. In the Arkus org we use Chatter to keep eachother abreast of updates on Projects, Opportunities, and Invoices (among other things). When the Chatter Central tab came around a few releases ago it made it easier to see updates on an object by object basis using the filters on the left but with the release of Chatter on List Views in Summer '11 viewing updates on the things I care about most on one screen just got a whole lot easier. As an example, I have a list for all Opportunities in proposal stage closing this quarter, when anyone updates one of the Opportunities that fit within those parameters I can easily see them from the Chatter screen on the List View.
Report Builder Gets Mass Actions
When the new report builder came out about a year ago it drove me crazy that you couldn't drag and drop more then one field at a time onto my report pallate. Finally with Summer '11 you can add/remove multiple fields from the report that you are building as well as drag multiple columns into a different order within the report. This comes in particularly handy when you are using a "standard" report like Accounts & Contacts where Salesforce automatically puts in a bunch of fields on the report like Mailing Address and you want to get rid of only three of them. A great enhancement that makes me much faster at building reports and getting to my data faster.
Text Area Limitations Made Better
This one is for the admins and users alike. I can't tell you how often I have been asked to put more then five Long Text areas on an object only to have to tell the customer that I can't do it because of Salesforce limitations. As someone who always talks about how great Salesforce is as a platform it's disheartening to have to tell people about limitations of a system - particularly one such as this where all they want are seven Long Text fields. These limits are gone as far as number of fields, it's now a limit on total number of characters per record. Next time you build a Long Text field notice how the limit of characters within the field is no longer 32k. UPDATE - while the limits described above have done away whereby you can build more then five long text fields the limit of characters per field still does exist. 
Quick Find in Setup = #Awesome4Admins
Some love shown to the admins on this feature. I personally have the entire left hand setup navigation tree memorized at this point but if you aren't a super Salesforce geek like me then you have probably found yourself digging into the Customize menu when really you were looking for something in the Create menu and visa versa. Worse even is when you are looking for something that you rarely use like Delegated Administration or Email Log Files. Quick Find to the rescue! Just type into a box what you are looking for and just like Google real-time search results the setup area starts shrinking until it gets down to directly what you are looking for. This feature is a massive productivity boost for all admins.
Chatter Favorites = #Awesome4Everyone
This is my personal favorite, not just because it has the word "favorite" in the name of the feature but because it's something that I have been wanting since Chatter Topics and Chatter Search has been released. I have always been a big fan of saved search and RSS (really simple syndication) feeds for Google News or tags so now I have one of my favorite web features right within Salesforce. Just click on a topic or search for something in the Chatter Feed results and you can make that search a favorite that shows up on your Chatter Central tab. Everytime you click on that favorite it re-runs the search for data in the system at that given point. I love being able to get to the things I care about most really fast and this feature certainly helps with that.
Like I mentioned, there are so many features released three times per year but the ones above seem to keep popping out at me as features that I have used over and over already. Some features are more geared towards me as the admin of the system like quick find in the setup area and others are just great as an end user of the system like Chatter on List Views and the Report Builder enhancements.
As always, if you want to discuss your favorite features of Salesforce.com Summer '11 feel free to comment on our Facebook page at www.facebook.com/arkusinc or on my Twitter page at www.twitter.com/justedelstein.