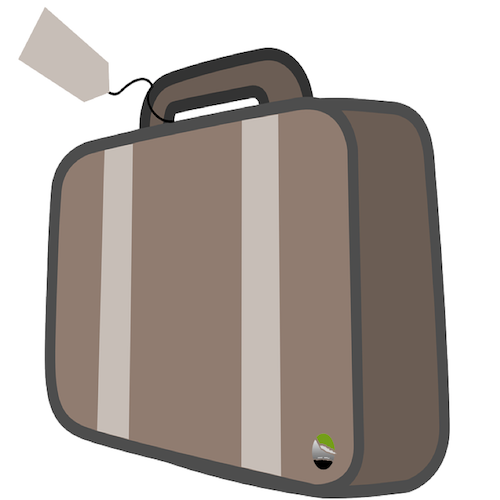 Wait, You Can Use Cases In Sales Cloud?
Did you know you can manage your customer support process right in Sales Cloud?
So, you're the manager of a customer support team, and you're finding that your current customer support process is leaving much to be desired. Your sales team has been using Salesforce for a couple of years now, and you think it looks pretty cool. You know Salesforce also offers Service Cloud, but you don't feel like you have the bandwidth or the budget to implement it right now.
Well you might be surprised to find out that case management is already available to you right in Sales Cloud. Below I'll discuss some problems you may currently be facing and how using cases might help you resolve them.
From Email to Cases
You're ready to use cases in Sales Cloud, but where in the world do you start? Currently, you're simply assigning agents to customers and having them work with them directly through their personal work email. However, now you'd like for all new customer issues to appear in a central repository, so agents can assign them out, and you can get an idea of the work load for each agent.
To start, go ahead and have your IT team create a general support email address. Once that's complete, it's time to set up Email-to-Case. This aptly named function allows for cases to be automatically created when a customer emails your general support address and assigns it to a queue. From the queue, agents will be able to assign cases to themselves (or others). From here, you can create standard case reports to view the amount of open cases, by agent, to determine their workload.
But wait, there's more! Now that you have email-to-case all set up, you can create workflow rules that send acknowledgment emails to customers, letting them know you have received their case and will be getting back to them shortly. In just a few steps, you've already greatly improved your client experience and customer support process.
Manage Your SLAs
You have a Service Level Agreement (SLA)  that dictates you must respond within 24 hours of a customer's first email, and you want customer support agents to have an overall view of open customer issues and their SLA status. Until now, your agents were manually putting follow-up reminders in their calendars and regularly violating this SLA.
Now that you've introduced cases and turned on Email-to-Case, Salesforce is able to do the calculation for you. Your admin can create a formula that calculates the time between now and the case created date. Using that formula (and another to display an image) your agents can have a list view that shows each case with a flag next to it. If the flag is green, agents know they are well within the 24 hour timeframe; if it's yellow, they know they are a few hours from passing it, and if it's red, they know they're in trouble.
Now agents can see which cases they need to respond to first, in order to maintain their SLAs, and your customers are much happier.
Improve the Sales Cycle
Since you're selling to such savvy customers, they often require references before they buy. Your sales team needs to be able to quickly find satisfied customers, within a particular industry and employee count, to match the customer requesting the reference. That should be simple enough; just run a report with industry and employee count filters and you're all set. But how do they know if the customer is satisfied? Here's where your support team comes into the picture.
The first thing to do is create a "Client Health Status" picklist field on the account. The values can be something like "Red," "Yellow," and "Green." Since cases are a child object of accounts, a customer support agent is able to create a standard case report and view the number of open cases by severity by account. With that data, the agent updates the Client Health Status with the most appropriate value.
Great! Now your salespeople can create reports to see, at-a-glance, the best customers to reach out to, and you've become their hero (maybe they'll even share some of that commission with you).
What issues have you run into that you were able to solve with case management? Feel free to comment below, on the Salesforce Success Community, on our Facebook page, or directly at me on Twitter @djordanwebster.