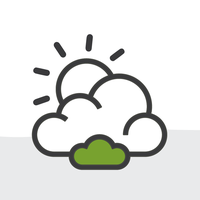 Secure Communication and Collaboration in the Cloud Without Email - REDUX
About one year ago I wrote about Chatter vs. Yammer in the enterprise - it's time to revisit this conversation to see what has changed.
A lot changes in the world of cloud computing over the course of a year so it's about time to revisit my post from a year ago about secure communication and collaboration in the cloud without using email. In my post from a year ago I compared the fledgling Salesforce product, Chatter, with an established player in the space, Yammer. Over the course of the year both products have been enhanced and have grown (in some cases immensly) so I thought it would be a good time to get back to evaluating these products against each other using similar criteria that I did a year ago.
Yammer
Key Features remain very similar to the way they were about a year ago with enterprise microblogging (Twitter for business) being at the heart of the product. Also included are profiles, groups, knowledgebase, topics, company directory, and private messaging. You can also create external networks for working with partners who are outside of your network.
Apps are where Yammer really has advanced over the last year. They have made great strides in integrating themselves into all the different facets of your online and mobile life. Yammer segments their service into four different categories:
Mobile:
Yammer connects via your mobile device via the following platforms:
iOS
Blackberry
SMS Integration
Windows Mobile
Android
The Yammer Platform:
Yammer applications and additional functionality that have been built to rollout to your Yammer network:
Polls
Events
Questions
Ideas
Praise
Yammer Integration & Plugins:
Yammer integrates with popular consumer web apps that people already use on a regular basis - this is an area where Yammer was and still is ahead of Chatter:
SharePoint
Bookmarklet
Email
Twitter
IM
Google Reader
Aside from these integrations and plugins there are many pre-built third party apps that integrate Yammer with services like Seesmic, Ping.fm, and Xobni.
Overall Yammer to me is still a point solution for microblogging and collaboration. They have built out a platform to build simple apps but nothing that you could build a full fledged business application on top of. This is where Yammer differs from Chatter in a big way because Chatter came from a different direction of being built on top of an already existing enterprise class scalable development platform in Force.com.
Yammer is making a run at filling the gap of being a standalone app with their announced integration with Netsuite at Suiteworld 2011. What this integration promises to do as part of the SuiteSocial application is socialize data within Netsuite as part of the activity stream within Yammer. It's a direct copy of what Chatter does with Salesforce.com data and is a testiment to the model that Salesforce has built out. Again, this is Yammer coming at the problem from a different angle, they have the social technology and Netsuite has the ERP platform so they integrated the two of them together to come up with a hybrid solution of what Force.com
provides natively.
Chatter
Key features of Chatter are similar to those of Yammer with profiles, groups, files, and news feeds. A main differentiator from Yammer is that Chatter can be used as a standalone product via Chatter.com or as a fully integrated collaboration platform on top of any Force.com application or your standard Salesforce.com
CRM application. While Chatter handles microblogging and status updates it also allows for the application data itself to become social which is another key differentiator. Users can not only follow other users, files, and groups but also can follow database records and keep up in real-time with their changes.
Chatter has grown up quite a bit over the last year. When I wrote my post last year Chatter didn't exist as a standalone product, it didn't have a desktop client, it didn't have a mobile client, and it didn't have an API. All of those concerns have been squashed over the last year with Chatter.com being a standalone service for free, Chatter Desktop being rolled out as a cross platform Adobe Air application, Chatter Mobile being a standalone application for iOS, Blackberry, and Android, and an API being released to integrate Chatter into 3rd party applications.
Chatter is still growing with every Salesforce release. There are many features that just didn't exist a year ago when I wrote my original blog post. For example you can now use #topics and @mentions within posts. You can save searches as favorites within the new the Chatter Tab which also includes new filtering capabilities. Aside from these features Chatter now exists on analytics and within list views which makes for a more robust product.
The key to success for Chatter in my opinion (which hasn't changed in a year) is it's tight integration with Force.com apps. There are thousands and thousands of applications available for use via the AppExchange that have Chatter pre-integrated with them just because Chatter is built on the Force.com platform.
#SummingItUp
All things considered Chatter has done a great job catching up to Yammer over the last year, particularly in the areas of it being a standalone application and in its integration with other 3rd party apps via it's API. Yammer still continues to have a great product but in the end I can't see it competing now that companies can use Chatter.com for free or just by turning it on in their existing Salesforce.com
instance.
As always if you want to discuss further feel free to comment on our Facebook page at www.facebook.com/arkusinc or tweet me directly at www.twitter.com/justedelstein.