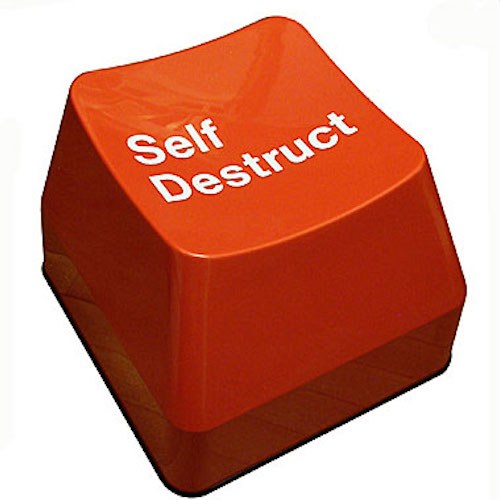 Checklist for Disabling a Salesforce System Administrator
It inevitably happens from time to time where your organization's long-time Salesforce system administrator leaves and you need to deactivate them.
Here is a checklist of items to go through so that you can properly disable them from the system.
There are often times a web of settings and data that doesn't simply allow you to uncheck the active checkbox on the departing system administrator user, particularly if they are the only system administrator. Use these items listed below to make your life a whole lot easier when disabling a system administrator.
Freeze the user first (great feature, thanks for this one Salesforce) 

Check Web 2 Lead settings and change Default Lead Creator to a new system administrator or a marketing manager 

Check Lead Queue ownership

Check Support Settings and change Default Case Owner

Check Workflow & Approval Settings and change Default Workflow User

Check Scheduled Jobs and change all Report Owners and or Delete Scheduled Jobs

Go through every dashboard and make sure they are running as a different user

Go through all alerts and make sure user is not copied or emailed

Remove from Main Company Contact in the Company Information

Deactivate the user

Deal with data left behind because often times the system administrator ends up owning random records that aren't assigned to anyone else
I'm sure there are some holes in this process, particularly for extremely complex orgs. This is meant to be a somewhat generic list of things to do and doesn't consider any outside of Salesforce jobs that might be running such as integrations. It's never a good practice to have an integration running as a specific user, they should always run as a generic "integration user" but you should always check for this as well.
Please feel free to comment below, on the Salesforce Success Community, on our Facebook page, or directly at me on Twitter @JustEdelstein.