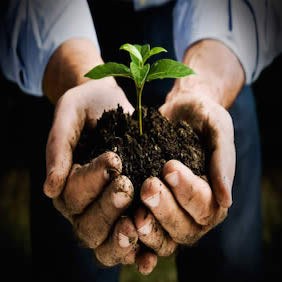 NPSP 3.x Favorite Features
A look at some of my favorite Non Profit Starter Pack (NPSP) 3.x features that I have found to be very helpful.
Automatic Updates 
Set it and forget it. Well sort of. With NPSP 3.x we get automatic updates via continuous integration and bug fixes approximately every two weeks. These updates must be manually enabled but can work to your advantage as you get to pick and choose what features you want or don't want. Check out these instructions on how to enable these updates. As of now there is no one place within the system to easily check for these updates but you can check Github and follow the NPSPNewRelease Topic to stay informed.
NPSP Data Importer 
Importing multiple objects no longer has to be an intimidating task with the help of the NPSP Data Importer. The Data Importer tool helps import Contact, Organization and Donation records simultaneously without having the headache of managing multiple spreadsheets and relationships.
The way this works is after you have cleaned up your data, you will transfer everything into a pre-designed template found in your Salesforce Documents in the NPSP Documents folder. Next you will upload the data into the NPSP Data Import object. You can perform this upload using Data Import Wizard or your preferred external data application. Once you verify that the fields in the object look good run the NPSP Data Importer Tool to complete the upload process. It seems like a lot of work having a two-part import process, but you can save hours by avoiding common errors that you may run into if you do not have much experience with cross object uploads. 

Relationships
The Relationship object in the NPSP allows you to relate Contacts to Contacts by defining a type (wife, friend, teacher) and also the status (Current,Former) of a relationship. My favorite setting is the Reciprocal Relationships, more specifically the Value Inversion option which allows you to set up matching relationship values between contacts. This feature is pretty nifty but also efficient--it saves the user time by automatically setting the reciprocal value for the connected contact. For example a "Teacher - Student" relationship type will automatically select "Student - Teacher" type for the connecting contact. It is also very easy to set this up. All you have to do is create the new picklist values on the Relationship object's Type field for both "Teacher - Student" and "Student - Teacher" and viola!
Note that if you still have a prior version of the NPSP Salesforce will still offer support, but you will not have access to any of the new features. There are so many online resources to help you decide if updating is right for your organization. Check out this helpful documentation and plenty of more resources on The Power of Us Hub. 
Feel free to share your favorite features on the Salesforce Success Community, on our Facebook page, or directly at me on Twitter @msespinal90.