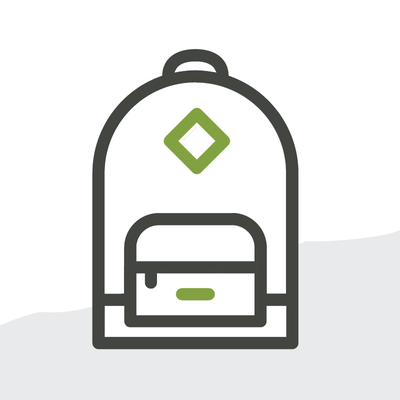 Salesforce Trailhead 101 for Nonprofit Organizations
An overview of essential Salesforce trailheads for empowered nonprofit organizations.
For many nonprofit organizations, making the move to Salesforce is an exciting and game-changing endeavor.  Thousands of nonprofits have validated the multiple benefits of this move including increased fundraising, improved data quality, operational efficiency, and more. You can read more about the specific results on the Salesforce Voice of the Customer Survey.
While the benefits are numerous, a move to Salesforce can sometimes be an overwhelming exercise for many organizations. Investing in a thoughtful implementation and working with a qualified partner like Arkus is a solid first step to ensure that Salesforce is properly configured to meet your organizational goals, processes, and long term growth plans.  
Along with selecting the right partner, the most successful nonprofit organizations also prioritize investing in their internal Salesforce expertise early and often. To assist with this effort Salesforce launched Trailhead, a gamified Salesforce learning platform for organizations of all shapes and sizes.
Each Trailhead takes anywhere from thirty minutes to a couple of hours to complete and the time invested is well worth it. Think of it as a guided tour for you to learn Salesforce while exploring unique use case scenarios such as "Donation Management".
Additionally, Trailhead allows you to connect a trial account of Salesforce where you can try out the features and functions that are explored in each unit. There are literally hundreds of "trails" to explore, but I want to share the trailheads I believe are essential for a successful use of Salesforce for any nonprofit:
This trail is a great place to start for nonprofits exploring Salesforce for the first time. With this trail you will learn the basics of the platform. 
I consider this trail foundational for any nonprofit organization leveraging Salesforce with the Nonprofit Success Pack (NPSP). It does an excellent job walking you through the donation management process, but almost more importantly it explains how to truly take advantage of the household account and contact model.
By internalizing the data model, nonprofits can start to envision and think through not only how to manage fundraising/donors but also programs, volunteers, and just about any organizational use case you can imagine--and all in the same place!
As an extension of NPSP, Salesforce.org also offers a robust and free volunteer management application that works lockstep with the NPSP data model. "Wait are you saying that you can manage your donors and volunteers all in one place?!" Yes I am!
This module will walk you the Volunteers for Salesforce application including how to capture all of your key volunteer data in Salesforce, how to create and manage all of your volunteer opportunities, how to keep your volunteers engaged with automated emails and self service functionality, and best practices for leveraging native Salesforce reports and dashboards to measure volunteer performance.
Last but certainly not least is the Admin Beginner Trailhead. This trailhead is more robust than the others but provides the participant with the key concepts for successfully managing an existing Salesforce instance for your organization. It also does an excellent job preparing you to become a certified Salesforce Administrator.
For every nonprofit organization using Salesforce, you will need at least one staff member who will act as your Salesforce Administrator. The individual who assumes this responsibility can range from staff designated as a full-time Salesforce Administrator to a power user of Salesforce within one of your departments.
While it is essential to have at least one designated Salesforce Administrator, I really recommend having a few staff complete this trailhead to ensure that institutional knowledge of Salesforce doesn't disappear when a staff member moves on from the organization.
Do you have any other recommended trailheads for nonprofits that you would like to share? Please feel free to comment on the Salesforce Success Community, Power of Us Hub, or directly at me on Twitter @rboyleSF.