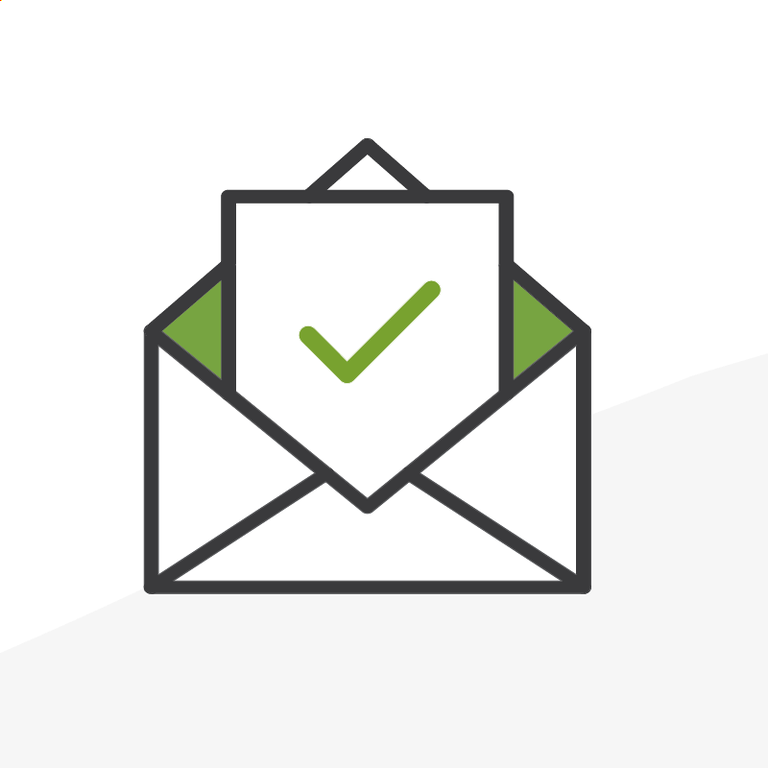 Using Gmail or Outlook with Salesforce and Einstein Activity Capture
How and why to build on Salesforce native email features with Gmail or Outlook integrations.
A recent Arkus blog article talked about Salesforce's native email capabilities.  You can also build on these features by integrating Salesforce with Gmail or Outlook. It is possible to access Salesforce while in your email account or send emails through Salesforce using your email account with the Gmail or Outlook integrations.
These are two separate integrations; once your Salesforce instance has either Outlook Integration or Gmail Integration enabled (or both), your end-users will need to get the Salesforce Chrome extension from the chrome web store or get the integration from Microsoft AppSource.
The Outlook process may vary depending on your product and setup. Configuring one of these options will enable a Salesforce popup in your email box.
As with many things Salesforce, it's not quite that simple. You'll also need to decide if you want to use Einstein Activity Capture to sync emails, events, and contact records. Einstein Activity Capture is a productivity tool that can keep your email and calendar aligned with Salesforce. It captures email and events from your Microsoft or Gmail account and adds them to the activity timeline of related Salesforce records, potentially eliminating the need to manually log activities in Salesforce.
Contact data is also captured and used to create email insights. Einstein Activity Capture can even sync events and contacts in Salesforce with your Microsoft or Gmail account. Sound handy?
Einstein Activity Capture Overview
Einstein Activity Capture replaces Lightning Sync, which is no longer available to new customers but is still being supported for current users. Lightning Sync and Einstein Activity Capture have some differences in functionality; one key difference is that Lightning Sync stores data on Salesforce servers while Einstein Activity Capture uses Amazon Web Services (AWS). This means that email and event records don't take up storage space, but they are not Salesforce records and are not available in standard reports; they can be seen in activity history for a maximum of six months with the standard setup.
If having Salesforce and AWS scoop up all of the contacts and events in your email box sounds a bit creepy, rest assured that organizations and end-users can control the types of records that actually get created in Salesforce and what's visible. Data is used in AI models unless you take specific steps to exclude people's data from modeling and predictions. 
Einstein Activity Capture Configuration
A system administrator setting up Einstein Activity Capture will create a configuration and assign users to it. Configuration options include whether or not to enable email, event, and/or contact sync, and whether the sync is to Salesforce, from Salesforce, or bi-directional. It's also possible to filter contacts to include all contacts, or only contacts owned by the user.
The next step of the configuration process allows the administrator to add customer and internal domains and email addresses that should not be synced. For example, many organizations exclude their own domain so that emails between colleagues do not get synced to Salesforce. This is probably a good idea, if you've seen some of the colleague-to-colleague work emails that I've seen. Services that offer human resources, payroll, or financial support for your company are also good candidates to add to the Excluded List.
Finally, each user has the ability to decide whether or not to share their emails and events. If they choose not to share, others may be able to see an event's date, time, and attendees, or an email's sender, recipients, and date, but won't be able to see the email's content.  If you are plotting to overthrow the world order, it's probably not a good idea to send out meeting invites to your co-conspirators through company email anyway.  
Additional Considerations
One reason you might want to consider NOT syncing emails in Einstein Activity Capture is if you want to have more control over how emails are associated with records in Salesforce. For example, if you'd want to be able to assign an email to a contact record in Salesforce where a person was not part of an email string, you can't control that in Einstein Activity Capture, and custom objects are not supported.  Einstein Activity Capture users can't delete emails that Einstein Activity Capture adds to Salesforce, but an admin can. If you turn off Einstein Activity Capture, all email and events that were captured are hidden from activity timelines and the Salesforce calendar.  Previous data is still stored in the cloud, but contacts and events stop synching.
There are a number of other considerations for using Einstein Activity Capture, including alias emails and platform encryption (neither supported). Make sure to peruse Salesforce guidelines for additional details.
In a nutshell, here's some of what you can do with Einstein Activity Capture with Gmail or Outlook integration:
Work with Salesforce Contacts, Accounts, Opportunities and other objects in your email box

Send emails from Salesforce (use bcc function to see them in your sent mail)

Control whether to sync emails, events, contacts, or all three

Control whether the sync is one-way, two-way, and set the direction

Set up a configuration to exclude specific domains or email addresses from syncing

Determine which users your configuration(s) applies to 

Associate emails with other related objects automatically (eg opportunities, contracts; you cannot control which records are associated and custom objects are not supported)

See sent emails in a record's activity history (not as a Salesforce email)
How do you feel about Einstein Activity Capture? Share your thoughts in the Salesforce Trailblazer Community, or tweet directly at me on Twitter @Kelly_J_in_PA.