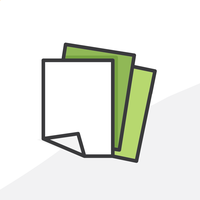 Let's Do the Conga: Maximize Your Salesforce Org with Doc Gen
Dive into Conga products that can send mail and letters with custom Salesforce data.
What is Conga Anyway?
Do you have a contract you want to send to a client? Do you want to generate a custom letter based on Salesforce record data? Do you need customers to sign documents such as applications or agreements? 
Conga can do all of that. Conga is a digital platform that offers many products your business or nonprofit could use to improve efficiency in your daily processes and in your Salesforce org. Their products are made to serve as solutions for document generation, contract lifecycle management, configure, price, and quote (CPQ), eSignature, and Salesforce optimization. 
There is so much Conga can do, it can be challenging to keep track of it all. Let's talk about some of their most popular products that integrate easily with your Salesforce instance. This list is current as of the writing of this post.
Conga Composer
Conga Composer makes document generation easy and accurate. Save time, cut costs, and scale with document automation. With Composer, you can merge data into templates for pixel-perfect proposals, quotes and more in Word, PowerPoint, Excel, HTML email, and PDFs. 
After setting up a template (which Arkus can help you do), you can create any document from the click of a button in your Salesforce org. Documents automatically include your preconfigured branding, and you can then print or email them.
Conga Contracts for Salesforce
Conga Contracts creates contracts (of course) and provides legal-approved, sales-driven content for redlining and negotiation. Common contract clauses can easily be selected and included in your template from a clause library. You can use dynamic formatting based on Salesforce fields, so they are customized to what you need per opportunity.
Conga eSign
Need a signature on a document you just created with Composer or Contracts? You got it. Conga eSign can be embedded directly into any app or website like your Salesforce digital community site. You can track the status of the signature, and it is secure and compliant with global eSignature regulations.
Arkus is Doing the Conga
Did you know that Arkus utilizes Conga? We do! Every day in fact. Conga Composer is integrated with our own Salesforce org. We generate proposals for our statements of work, our non-disclosure agreements, our weekly project status reports, and more. If you've worked with us before, you've received one of these documents. Surprise! They were made with Composer.
As a project manager who writes and sends multiple status reports every week, Conga has made this task quick and painless. 
Full disclosure — Though it might sound like it because of my Conga keenness, this post is not sponsored by Conga and neither is Arkus. We are a Conga partner, because we know it can support business processes and help teams get work across the finish line. We are glad to help other teams and people get up and running with Conga too.
If you would like more information about Conga solutions, take a look at their products on the AppExchange and reach out to Arkus if you would like our expertise to integrate their tools with your Salesforce instance. If you have already been using Conga and want to share how their products have improved your organization, tell me about it on the Salesforce Trailblazer Community, or comment on my LinkedIn post for this blog directly on the Arkus LinkedIn profile.