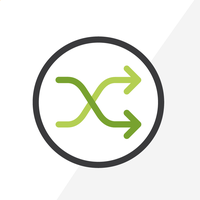 The Admin's Dilemma — How to Solve a Salesforce Authority and Responsibility Mismatch
Life is no fun when your level of responsibility does not match your level of authority. These four core concepts can help correct a mismatch.
Tough Times
When I look back at my 20+ year career in the nonprofit sector, some of the most difficult times that I remember were when I was responsible for making something happen, but did not have the authority to control the variables that would determine the outcome. 
Fairly early in my career, I was charged with the outfitting of a Wildland Fire Use Module, a team of highly trained fire professionals who specialize in prescribed fire and managing wildfires that are allowed to burn for the benefit of the forest. I needed to buy everything from several $100,000 fire engines down to the camping stoves that the crew would need to work in the backcountry with weeks between resupply.  
As a gear and spreadsheet enthusiast, I quickly created an Excel workbook (this was before Salesforce was around) that would help me to track the budget vs actual cost of all of the things that I was supposed to buy. Things were going great up to the point that we hired the crew leader for the team.  
When they came on board, they started to send back equipment and buy more expensive items.  I was extremely frustrated to see my careful management of the budget going up in smoke (pun intended). I jumped in my truck to make the six-hour drive to see my supervisor.  He was quick to realize the root of my stress. 
My level of responsibility and authority was out of balance. I was still responsible for delivering the equipment at the budget that had been set, but I had lost the authority to make it happen. We came to an agreement whereby any equipment purchases would be approved by me which restored the authority that I had lost.
Blessing or Curse?
I have often seen this same problem arise when working with organizations or businesses in the Salesforce realm.  Far too often, people with little or no experience are asked to "make Salesforce work" for the organization. 
This can be a blessing for some people as they join the ranks of Accidental Admins who get things done. They embark on a new career path, one with great promise, but also one that can be extremely difficult. If they are in an organization that does not recognize that they are giving someone the responsibility to make Salesforce run like the powerful tool that will enhance every aspect of their business or cause, they must also give that person a commensurate level of authority.
Core Needs for a Balanced Salesforce Admin
So, what is the right amount of authority that is required for an admin to be successful in executing their responsibilities? As in most cases, it depends, but I will try to lay out some guidelines to help you think this through by laying out some of the major responsibilities that most admins have, and then discuss the kind of authority that is needed to make them successful.
Know the platform
An admin must understand the Salesforce world, and that requires regular and intentional training, continually working towards certifications that are relevant to their Salesforce instance.  They also need to know enough to "do no harm." This means they need the authority to set a training plan and allocate resources (both time and money) to make that plan happen.  This can include formal pieces of training like instructor lead training, or informal events like meetings of the local Salesforce Admin group.  Whatever it is, an admin needs to have the authority to do it!
Maintain data quality
This does not mean that an admin is responsible for fixing all the data.  This means that they have the responsibility of creating and maintaining a Salesforce instance that is built with the goal of helping end users to do their jobs better AND providing data that is meaningful to managers.  In order to achieve both of these goals, an admin needs to have the authority to gather requirements and design a solution that will support all users.  They don't need to define the business processes, but they need the authority to enforce the business processes so that data is consistently entered and is therefore useful.
Maintain a quality data structure
An admin has the responsibility of making their org complex enough to handle what it needs to, but keep things as simple as possible.  In order to do that, they must have the authority to say no when an executive asks for a checkbox to do X, Y, or Z. An admin must have the authority to ask for requirements and build a solution to fit those requirements.  This prevents the creeping in of technical debt around things like single use fields that no one can remember why they exist or what they do.
Happy Admin, Healthy Org
Use these concepts to help design a job description that will lead to a good balance of responsibility and authority. Your org will thank you for it!
Do you have any other ideas of responsibilities an admin faces and the corresponding required authority they need? Let me know on LinkedIn