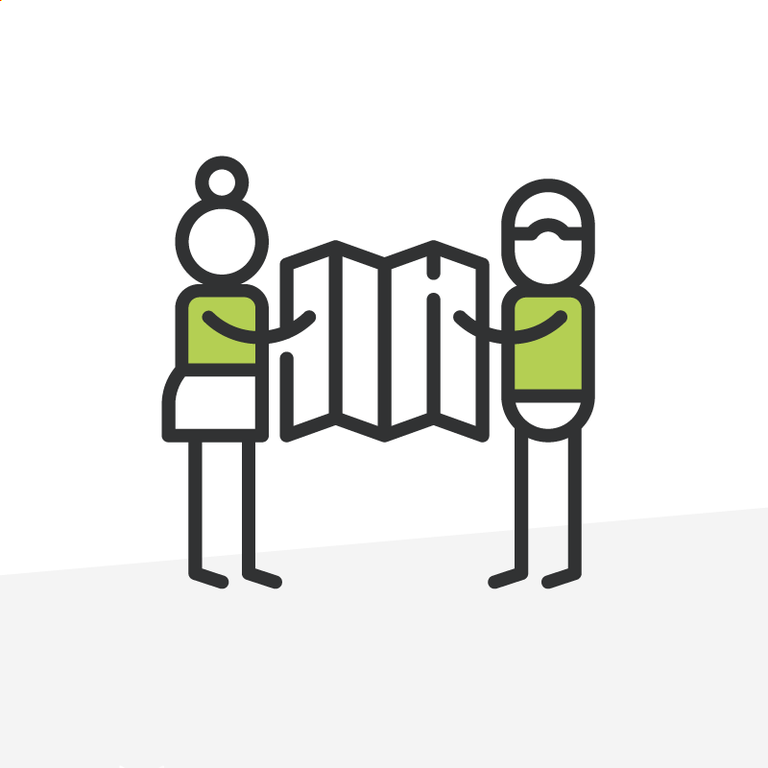 6 Ways Nonprofits Can Take Marketing Cloud to the Next Level
Have you explored all you can do with Marketing Cloud? Discover how to level up like an expert.
Your nonprofit finally completed its Salesforce Marketing Cloud Engagement implementation! Your emails are created, audiences are built, and initial journeys have been active – now what? Marketing Cloud can do much more than send a monthly newsletter to your subscribers or announce an event, yet many organizations get stuck there.
I've been helping nonprofits launch their first "go-live" email from Marketing Cloud for years – here are the top six suggestions I give to teams that want to raise more money, recruit more volunteers, and attract more attendees to events.
Path Optimizer
Making the most of your marketing automation investment means making the time for A/B testing. At the very least, you should be constantly testing the from name, subject line, preview text, and call-to-actions of your emails. You can use this free tool to determine whether your test results are statistically significant and Jasper or ChatGPT to help generate copy. 
There are many ways to test messages in Marketing Cloud, but one of the best is the Path Optimizer in Journey Builder. Path Optimizer enables marketers to test variations without needing to build and start a new version of the journey. The winning version can be selected automatically based upon click, open, or unsubscribe rates or manually.
Path Optimizer does require Marketing Cloud Corporate or Enterprise edition and you can learn more about it on Trailhead.
Behavioral Triggers
Have you ever received an email from a brand as if they knew what pages on their webpage you visited or when you didn't complete the purchase process? They were probably using a variation of what are known in Marketing Cloud as Behavioral Triggers. You don't have to be a retailer to take advantage of this powerful feature – nonprofits can use Behavioral Triggers to increase conversions of donations, volunteer signups, and event attendance. 
Behavioral Triggers do require some technical work to get setup, including installing a series of JavaScript snippets on your website and checkout platforms, but abandonment emails remain one of the most effective digital marketing campaigns. Setting up Behavioral Triggers have the added benefit of tracking every page your Marketing Cloud subscribers visit for building better audience segments based upon their interests.
Engagement Audiences
Building audiences based upon what emails they engage with – and how frequently they do – is a great next step. Journey Builder's Engagement Splits are an excellent no-code option for sending different messages depending on how a journey member engaged with a previous email – but what if you want to build engagement audiences outside a single journey?
That's not as straightforward as some might assume in Marketing Cloud. You'll need to automate SQL queries that pull data from a combination of Marketing Cloud's Data Views.  If you're not intimidated by a little coding, there are many excellent resources to learn how to use SQL in Marketing Cloud for advanced audience segmentation. If you're not interested in learning SQL, you could rely on a consultant like Arkus or purchase a no-code segmenting tool like DESElect Segment.
Advertising
Has your fundraising team ever wanted to integrate digital advertising into their moves management strategies? If you have someone's email address you can target them with specific ads on social media and Google's Display Network. Just as a nonprofit might tailor an email message to a specific group of donors or volunteers, the same can be done with digital advertising. With Marketing Cloud's Advertising, nonprofits can automatically create lists for ad targeting on Facebook, LinkedIn, Instagram, and Google using data from Salesforce CRM and Marketing Cloud.
Marketing Frequency Options
Hopefully your organization already had a branded Custom Preference Center configured during your implementation – the out-of-the-box preference center  reminds me of browsing the internet using AOL. Giving your subscribers easy ways to update their email address or newsletter opt-ins is a great start – but what about giving them an option to adjust the frequency of marketing emails they receive? This can be done relatively easily in Marketing Cloud by automatically adding and removing subscribers from an Auto Suppression list. 
Calendar Invites
If your nonprofit hosts events that aren't processed through platforms like EventBrite or Blackthorn, then you're likely sending promotions or reminders through Marketing Cloud. Then you might be interested in attaching ICS and iCal files for attendees to add the event to their calendar. No one likes having to manually add calendar events. 
Continue Learning
See Marketing Cloud in action and hear the story of how one Arkus client, Carina, moved to it from Hubspot, in the recording of our webinar, "Hitting Growth Mode with Marketing Cloud" now on demand. 
Contact Arkus
Want to work with Arkus experts to get more out of Salesforce Marketing Cloud? We love finding ways to improve nonprofits' impact through marketing automation. Contact us today or reach out on LinkedIn.