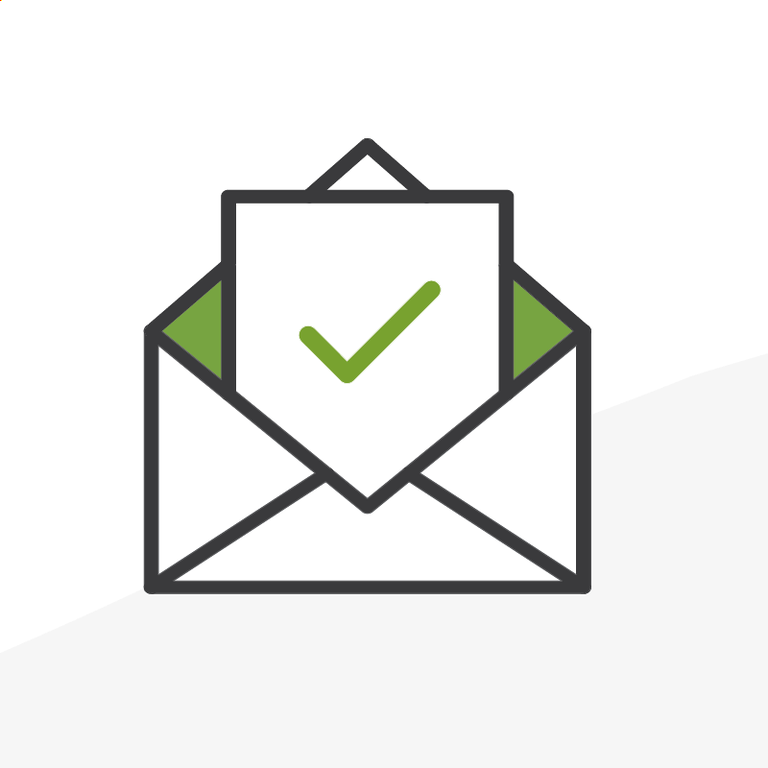 The 5 Things to Always Check Before Emailing Your Lists
When you're preparing a blast to any number of constituents, clients, or customers, we highly suggest you check these details before you hit send.
Marketing Cloud (Formerly Pardot) makes it possible to send a lot of emails very quickly to a lot of people. While this can be a great way to easily reach a wide audience, it also means there are a number of easy email mistakes to unknowingly make. Take heed. Messaging missteps can confuse your constituents and even damage your organization's image. 
Here are some of our top details to double-check. These are some of the easiest places to overlook. Don't learn the hard way! Trust us and read on. While these are Account Engagement on the Marketing Cloud platform specific, many apply to sending email from any kind of platform.
Have Your Email Communication Standards in Place First
First, a note on setting overall standards, and incorporating our list into a checklist of your own. It is crucial that you only send emails as part of a larger communication or marketing strategy or are at the very least super clear on what the purpose of your lone email is. 
Read Amy Bucciferro's post on Marketing Strategy for a primer on marketing strategy and marketing automation. It also goes without saying that you will want to make sure you understand spam laws and have permission to be contacting the people you're planning to email. 
None of the below will matter if you're emailing someone you don't have permission to. Similarly, if you're sending random emails with no clear strategy, all the tiny things below could be technically correct but your whole message will seem like a mistake. 
We highly suggest you come up with your own communication standards and write them out. Your strategy is the highest horizon, and your standards could outline more granular details like formats for subject lines or salutations. We strongly suggest it include a checklist of details that are reviewed item by item before anything is sent from Marketing Cloud (Formerly Pardot), each time.  The list below includes some of our top ones to check are correct. 
Double-Check These Details Before You Hit Schedule or Send
Here are our suggestions for the top 5 things that should be on everyone's email send checklist. Overlook these at your own risk.
1. Your Send Date or Scheduled Date
It might seem like a no-brainer but Marketing Cloud (Formerly Pardot) lets you get very specific with dates from a tiny dropdown window and that calendar schedule selecter is a little fiddly. It can be easy to edit a template a few times and save the date incorrectly.
Make sure you know when the email needs to go out and double or triple-check you're correctly meeting your deadline. With MC / Pardot you can send immediately or schedule to send at a certain time. This is a great feature for queuing up messages but checking the date is especially important when you're scheduling an email. Save it and look at the tiny date one more time. Even if you're not using Pardot this one is important. Part of a good marketing plan is creating a timeline or schedule that looks ahead and outlines when invites or sends will go out. Timing does make a difference. 
Pro Tip: Make sure everyone internally that needs to know about an email is notified about it before it goes out, so there are no surprises. About to send a marketing message that might result in an uptick in inquiries to another part of your organization? Give that team a heads up. You don't want to inundate anyone with alerts in advance but think about ways to make sure everyone is on the same page. Thoughtful internal messages to keep your team in sync will help external ones land even better. 
2. Subject Preheader Text
There's a lot of info out there about the subject preheader text. If you are going to use this (and we recommend you do) you will want to check it is correct each time. It can be easy to overlook this if you're building new messages from copied templates or sent emails. It is also possible in the Classic Email for Pardot to hide the preheader text from the body of the message so it only appears in the email client. 
Pro Tip: There are a lot of reasons why you will want to send yourself a proof, either as a test email or a proof to an internal test list, each time, and this is one of them. 
Send a proof and then check it on multiple devices. Your preheader might look great alone in the Pardot builder but cut off strangely in the email client when it reaches the max character limit or appears with more of the body text than you imagined. A proof or test email is one way to see how it actually reads.
3. Your Text vs HTML Versions 
When you create an HTML email in Pardot you will have to create a text version too. Pardot requires this. The text version will render on certain devices depending on different settings. When the HTML version cannot be sent or seen, the text version will show up. 
It can be easy to edit one and then edit the other, then go back and edit the other, then go back... and so on. As one of the final things you do, check that these emails match each other, or are at least both correct with the right links and variable tags or merge fields. 
4. That All of Your Images Have the Correct Alt Text
This might seem unimportant. Not everyone sees alt text. It depends on a user's device and settings. However for some users, especially those who rely on screen-readers to read emails and websites, alt text is essential. Trust us… you want to use this. Check out this post from Tamara Buran on "Accessibility for Everyone" for more on why alt text matters.  
It is possible to check how your alt text will appear in a proof if you change the settings in your email client to not render remote images. This will prevent images from loading unless the recipient wants them to. It can be easy to fill an email with several images and forget to check the alt text of each one. You can check them in the builder or check them in the proof. 
Pro Tip: Alt text will not render in certain readers if the length is longer than the width of the image so pick something short or change the font size.
5. The Click-Through of Every Link and Redirect 
This should be another no-brainer but in reality, it is another easy spot to make a mistake. Send yourself that proof and click on every link. If you're copying an old email or using a template your links could be broken or missing. Always test your emails and click your links. 
Pro Tip: If you have autoresponders or other automation set up to send emails, use a tool like OmniFocus to set a timeframe and go back to check that each link is still working in these messages. 
That's it. We have about twelve items on our checklist and those are our top five. What details do you check each time before you send? What are you using to help you ensure you meet your communication standards? Let me know on the Salesforce Trailblazer Community or chat with me @ktatwd.