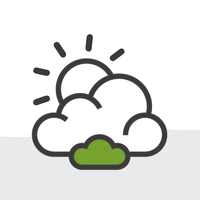 13 Features I'm Excited About in the Salesforce.com Winter '11 Release
These are my 13 favorite features that are coming out in the Winter '11 Saleforce.com release. Obviously there are tons of features but these are my favorites.
13 is usually considered an unlucky number but I'm going to go with it anyway. As most of you who read this blog regularly already know Salesforce.com generally releases 3 new versions of their service every year. They name the releases after the season and the year in which they are being released. Winter '11 is the newest release which will be available October 1st or October 8th depending on which instance of Salesforce you are on. Get started by checking out their Winter '11 Release Preview or if you are really into it you can read the entire Winter '11 Release Notes which I personally look forward to every few months. Salesforce also records 2 hour long webinars where Salesforce employees go over some of the main features coming out in Winter '11.
I'd like to highlight my favorite new features that are going to be available by functional area:
Chatter
Chatter is finally beginning to feel like a close to finished product. All the features that have been demoed to us over the last year or so are starting to come to fruition.
Chatter Central - a homepage for all your Chatter - this makes it so much easier to get through all of the Chatter going on within your Organization
Chatter Filters - yet another feature to help filter through the Chatter - use filters on your Chatter Central page to filter through Chatter based on people, specific records (Accounts, Contacts, Opportunities, etc..), or even Chatter directed at you
Chatter Search - finally a way to search through all that Chatter from one unified search box at the top of the screen
Chatter Topics - much like Twitter you will be able to put a hashtag (#) to create a link to that topic such as #Arkus
Chatter Files - this one may be a little confusing to end users but it seems like there will be a Files tab which will house all the documents used within Chatter - also any document posted to a Chatter feed on a record will automatically show up in the Notes and Attachments section of that record
Email/Outlook
Outlook integration is a main focus of this release. No more clunky Outlook Plug-in to integrate Outlook and Salesforce. From now on a little app will run in the Windows System tray in the background and sync things automatically.
Administration in the Cloud - finally all the Salesforce Admins can control the configuration of user's Outlook Integration from the Salesforce interface instead of having to worry about software installed on the users's Outlook client. Just create different settings for different users and you are all set
Sync Data - with Salesforce for Outlook data syncs in the background automatically
Adding Emails - with only 1 click emails are added to Salesforce for tracking
Activities
Activities are getting a boost in this release do in part to the above Salesforce for Outlook product but also some minor tweaks that make Activites even easier to use. These are subtle changes but for any hardcore Sales users out there they will make all the difference in the world.
Attachments - yes, finally you will be able to add attachments to your activity records. I always wanted to upload a document to an event so I know what we talked about or have to talk about - now you can
Subject Line Limits - Subject Lines are now allowed to be up to 255 characters, up from 80 in previous years
Analytics:
The big thing here is the release of the new drag and drop report builder. The report builder has been in Developer Preview for a few months now and having played with it myself it is awesome. It takes a little getting used to but once you get used to it you will never want to go back.
New Report Builder - a new drag and drop interface that allows for building reports on 1 screen
View Report Type - you will be able to view which type of report is being used to generate a specific report
Chatter on Reports and Dashboards - you will now be able to Chatter on Reports and Dashboards

You should also take a look at all the Ideas that have been submitted to the Salesforce Ideas Exchange that are being released in Winter '11. Participating in the Ideas community is a great way to make you voice heard when it comes to needs of you or your users. Salesforce puts an emphasis on delivering a large number of Ideas per release and always allow you to see which features are a result of an Idea from the community.

Overall Winter '11 is a solid release - lot's of new features for Outlook and Chatter. It looks like Salesforce is making a huge bet on Chatter and have really put a lot of resources towards getting Chatter to be as full featured as possible. In my opinion they should focus a bit more on the core Sales Automation product to continue it's innovation but they likely see Chatter as a huge piece of that puzzle and by focusing on Chatter they are enhancing Sales Automation at the same time.

Note - there are far more enhancements then I can review in 1 comprehensive Blog Post - these are just my favorites - let me know what your favorites are by tweeting me @JustEdelstein or @ArkusInc.