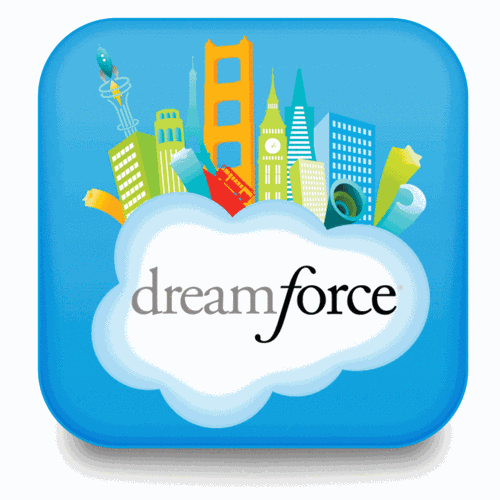 Dreamforce for Newbies: A Recount of #DF11 from Fresh Eyes
Dreamforce '11 marked my first exposure to the wonders of Salesforce's annual convention, and I am recalling my experiences and advice.
Awesome! Fantastic! Love it! It is incredible how well Dreamforce captures my feelings about using Salesforce and embodies them in a 45,000 person spectacle that leaves myself and others absolutely floored. If you love Salesforce and are questionable about going out to Dreamforce, you must attend for several reasons, and I am about to break them down for you.
Keynotes & Feature Peep Shows
Every conference in the world has a keynote. Dreamforce '11 is the first that I have seen live, and it was incredibly powerful. Marc Benioff and his cohort of executives know how to create a surge of energy through a crowd of thousands and captivate them for two hours early in the morning. The first keynote is arguably the most important, and truly kicks off Dreamforce. I arrived 30 minutes late (a combination of fatigue and jet lag) and tensely sat in an overflow room watching Benioff charge everyone with talk about a social revolution and unveiling tons of new features. Sounds like an average Apple product launch? Perhaps, but as a coffee addict, I managed to make it to lunch without needing any caffeine from the excitement and energy that the keynote instilled in me.
Nerd Herd: Meeting Your Fellow Salesforcians
Let's face it, we are a pretty big group of nerds. Salesforce and cloudy days make us giddy like a kid for a snow day, and all 45,000 of us had four snow days last week. The best part of Dreamforce (for me at least) is connecting with people that I talk to via phone, email, and Twitter. As a consultant, I enjoy meeting clients and talking about things other than business. Also, I engage with many other Salesforce professionals via Twitter and was able to interact with them "offline" at our Dreamforce booth and the various events that Dreamforce had to offer.
Sessions Galore
As a freshly formed consultant and my first Dreamforce experience, it was my job to work our company's booth in the expo hall. A majority of my Dreamforce was spent interacting with our clients, expo attendees, and other booth staff. For the few days, I was able to attend one session, which was about Permission Sets, a new Winter '12 feature, and it was incredibly informational. Not only did the speakers provide a background about the feature, but also use cases, and pros and cons about it. I look forward to attending more sessions next year at Dreamforce '12 and learning more about how to leverage existing functionality and upcoming features.
Booth Buddies
For those of us that worked boothes and for the others that were not able to attend Dreamforce, there is good news! Salesforce will be posting recordings of the various sessions on YouTube, and I plan to spend a week catching up on the ones that I want to see. Be sure to follow us on Twitter @ArkusInc and we will tweet when these become available.
I hope that I was able to convince you to attend Dreamforce '12 next year, whether you are a seasoned veteran, a newbie like myself, or someone that has not attended yet. It is an absolutely fantastic experience and entirely worth your time to head to San Francisco. If you can't wait until next year for a Salesforce convention, check out CloudForce in the nearest city to you. It is a regional convention that lasts a day and exposes you to a fraction of Dreamforce's scale. Either way, I hope that I'll see you next September!
Want to chat more about Dreamforce '11 awesomeness or have comments regarding my post, feel free to comment on our Facebook page at www.facebook.com/ArkusInc or contact me via Twitter @RogerMitchell.