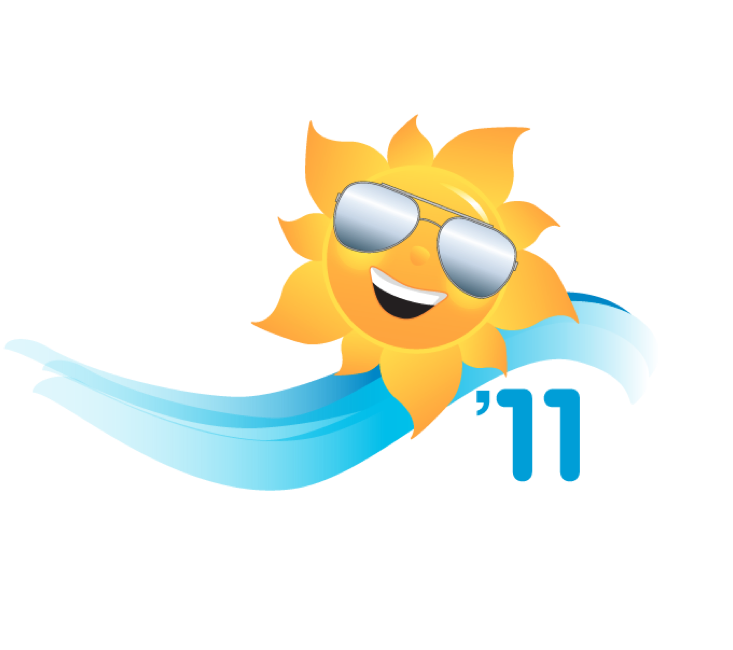 Summer '11 Release Notes - Rapid Reaction
As always Salesforce.com has a Summer release - here is a rapid reaction to the release notes.
There is a movement afoot within the Salesforce community to "fix the core" and in my opinion Summer '11 didn't do much to help with the core. The notes were pretty lite, meaning only 68 pages long whereas in years past I can recall sifting through at least 150 pages. While there were some nice enhancements there were a lot of pages dedicated to just a few features. Salesforce Knowledge and the new Profile UI took up what seemed to be half of the release notes. What happened to Opportunities? What happened to tags? Why can I still not relate an Activity to multiple Contacts or Leads? These are all core questions that make the system more usable for the average end user. Although it sounds a little harsh to pick at Salesforce for a lite release there still were some features and functions that I am looking forward to. Here are some of my favorites as well as a baffling item that I am not sure why Salesforce is doing.
My Favorites

Chatter Feeds on List Views - this is a very welcome enhancement for me particularly since I have already run into the dreaded 500 following limit in Chatter. Using this feature I can now follow a list and see any updates made within the last 30 days for any records that are within that list (presumably without having to follow each individual record within the list to see it's updates). A nice enhancement for the future on this feature would be to follow the list and be able to comment on it much like a report or dashboard works today.

Push Notifications for mobile devices - much like my favorite mobile apps Chatter will now push me a notification any time new Chatter gets posted. This will work on iOS devices and Blackberry devices. I should also mention that the beta of Chatter mobile for Android is being released.

Enhanced setup features - this is a core fix so kudos to Salesforce. Global search will now exist within the setup area - whoohoo! Aside from global search there will also be a quick find which allows you to just type three letters and find the setup area link you were looking for - no more clicking a few layers down to get to the Account Record Type. Aside from the Global Search and quick find there is also a brand new Profile UI. The new profile UI inherits the quick find features within the setup area and promises to make it much easier to find profile permissions and change them.

Goodbye Limits - these are small but do hit close to home when talking to a long time admin. No more limits on Long Text Fields and Rich Text Fields on an object. Unlimited Edition gets up to 800 fields on an object (hopefully coming to an edition near you soon). Monthly data exports now available for Professional Edition. These are the types of improvements that make everyone happy.
Thing that Didn't Make Me Happy

There were a few things coming in the next release that didn't make me smile. Most of all I noticed that Chatter is getting removed from the standard Salesforce Mobile App (full and lite versions). This doesn't seem to make a whole lot of sense to me. Their reasoning is that the Chatter mobile app is better for using Chatter, which is true but there are features within the standard Salesforce mobile app that are needed and in fact it loses a lot of functionality when you take Chatter away. The scenario of wanting to look at Chatter on an Account that isn't already in your Chatter mobile app can't actually be accomplished using Chatter mobile, hence the reason for having Chatter included in the standard Salesforce mobile app. I think this is a mistake on Salesforce's part removing a useful feature as opposed to enhancing it.
A Little Lite - Hopefully for the Right Reasons

All in all the release notes had some things that were extremely useful for admins and users alike but still lack some focus on core issues. Again, there are Ideas on the revamped Ideas Exchange that have been out there for years with thousands of votes that haven't been addressed. My hope is that the reason why this release is a little lite is not because of shifting priorities and mind share over integrating all of the new acquisitions that Salesforce has made recently but rather because they are litteraly "fixing the core" architecture of the platform so that things like Lead Conversions, Tags, and Activities can be enhanced more seamlessly in the future.

If you want to discuss this post or any other go to our Facebook page or send me a Tweet @justedelstein. For some more in-depth analysis of the Summer '11 release notes you can always listen to our review of them on the CloudFocus Weekly podcast - Episode 40 - Totally Tax Time.