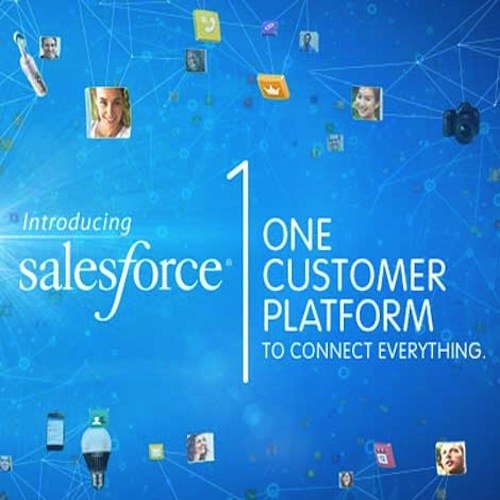 Dreamforce 13 Recap
A recap of Dreamforce 13, the worlds largest software conference.
Another year and another Dreamforce. Unlike years past where Marc proclaimed it to be the best one yet, this time I actually agree. It didn't hurt that there was a Back to the Future theme running throughout the conference, my favorite movie, but really it was the depth and breadth of information sharing that was off the charts.
The opening keynote was fantastic. It opened with Huey Lewis and the News playing "Back in Time" which to me was a very powerful metaphor for what was to come in a keynote entitled "The Internet of People". The first 45 minutes were spent talking about the Salesforce Foundation which was heartwarming and as inspirational as ever. I miss the days of the separate 3rd keynote which was all about the foundation, the fact that Marc opened with it made it feel special again. After interviewing Petra Nemcova about her amazing story and the work she's doing in Haiti, Huey Lewis jumped back in with "The Power of Love" which really kicked both the philanthropy and the Back to the Future concepts into high gear.
Salesforce1
Salesforce1 was the big announcement this year. Using the backdrop of going back in time and having Parker Harris arrive in a Tesla (should have been a DeLorean) mimicking Dr. Brown on the keynote stage was brilliant. Here's how I see the Salesforce1 platform from a business perspective. If we were to go back in time and think about how a consumer business was run 50-60 years ago everything was extremely personable and very 1 to 1 in terms of sales, marketing, and communications. If you walked into your bank everyone knew your name, if you walked into the hardware store the clerk would assist you personally and knew who you were; this goes on and on for many retail and consumer based businesses. Fast forward 20-30 years and things just got bigger. The scale of businesses, the rise of big box chains and fast food "restaurants" made it impossible to really know who your customers were on that intimate level. The promise of Salesforce1 is that with technology businesses can get back to knowing their customers on a more 1 to 1 basis.
It's amazing that I just spent an entire paragraph explaining Salesforce1 without mentioning the mobile application that it really is but to me it's more of a marketers toolbox then a mobile app. The mobile app is very cool though. As Parker explained during the keynote they went back to the drawing board and rebuilt mobile over the last year taking everything they've learned and putting into this one platform. It takes all the apps and customizations that have already been built out and places them right there in the palm of your hand. Very exciting stuff from an engineering perspective but to me even more exciting from a business perspective.
Expo 2x
This year there were not one, but two expo floors for sponsors to display their products and services. We were located in Moscone North which I still considered the "main" expo floor but over on the first floor of Moscone West was another bustling floor with quite a few exhibitors. This is another sign that Dreamforce was as large as it's ever been because whenever I was on the expo floor it felt as crowded as ever and then I thought to myself, wow, there is an entire other floor just like this and it's also really crowded. The highlight of the expo was the Salesforce campground area and specifically the ExactTarget Marketing Cloud theater. It's always nice to see some of the new acquisitions in action on the floor and they were demonstrating some really far out marketing concepts.
Success Community Zone
For the 2nd year in a row there was a Success Community Zone and this year it was much larger and had so many more things to do in it. It was located at the Hilton and included a Genius bar staffed by Salesforce MVPs, a whiteboard area to discuss solutions, a customer theater that had mini session presentations, and of course a podcast studio where @JasonMAtwood and I podcasted from live on Tuesday and Wednesday. The zone in my mind was a hit as it was mentioned a few times in passing to me and was also brought up as being extremely helpful during the Marc and Parker session that ended the conference.
Marc and Parker Session
If I do one thing at Dreamforce and one thing only it's attending this session. In a tradition now three years old Marc and Parker sit down at the end of Dreamforce and recap what they thought of the conference in a very laidback style. Marc was wearing a sweatshirt and a ball cap and Parker didn't have a tie on so you know it was meant to be very conversational. They took questions from the audience, literally anything anyone wanted to ask, and were very candid in their answers. The highlight of the session this year for me was the announcement of the winners of the $1 million hackathon. You read that right, Salesforce gave away $1 million to the winner of the 4 day hackathon. There were some amazing apps that were built in such a short time. The winner was an app called UPSHOT that allowed for building Salesforce reports right there on the mobile device using natural language. The example they gave was to type into a box "Lost Opportunities" and it built out a report and a graph of Salesforce data. This was the easiest way I've ever seen to build a report. While I thought it was a clear winner and an amazing app, there is some controversy surrounding the winning app. I guess this happens when $1 million is at stake, I would suggest reading through the blog post on the developer board. 
What a fantastic way to end the mega conference. We were taken back in time, brought some technology back from the future, were delighted with a great new mobile application, had 2 expo floors to walk through, and I didn't even mention the thousands of breakout sessions. I had lots of fun and I managed to learn some new stuff too at Dreamforce which is always the goal. I didn't even get sick like I normally do so that was a super bonus. Dreamforce 13, the best one yet.
Please feel free to comment below, on our facebook page, or directly at me on Twitter @JustEdelstein.