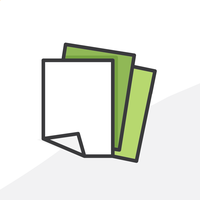 Using Google Docs for GTD® , Scrums & Project Management
While Google Wave died almost a year ago, Google Docs and Drive live on so it is time to revisit how we use it for Getting Things Done® (GTD® ), scrums, and project management.
Looking back at our transition from Google Wave to Google Docs it is interesting to see how much has actually changed yet remains the same. We are a big Google Docs shop and besides Salesforce consider it one of our favorite tools. Back in 2010 I wrote about the ways we use Google Wave to do our project planning, scrums, and documentation. Here is the revised version for 2013 using Google Docs.
Scrums
Back in the days of the Wave, we would start a wave each week as a replacement for a stand up scrum and enter our daily and weekly tasks. We had real time editing with presence and inline commenting. Not much changed when we moved over to Docs. We still use one document a week to outline all the daily and weekly tasks, still include a inspirational quote at the top, and still enjoy real time editing. The difference now is that Docs allows for better organization both in the document and in Folders with naming conventions that make for easier navigation. The actual editing of the scrum also has much better formatting like tables, page breaks and colors that make the scrums just pop.
Project Management & Documentation
If there is one key to project management, one secret I could give the world, it would be great documentation. From the earliest discovery notes to each and every conference call we document everything and this is where Google Docs has blown Wave out of the water. Not only do we get a much better integration between Salesforce and Google Docs, the much less indented nature of a document allows for hierarchical note taking with great features like Table of Contents to keep it all organized. We still enjoy the real time editing and notifications that Wave offered but now have better mobile and offline access in Docs. All big productivity wins.
The Drive
The big upgrade from Google Wave to Docs is the offline syncing of non Google documents which not exist as part of Google Drive. Almost 60% of the documents we deal with are other file formats from PDFs to Excel, and zip files to JPGs. The easy storage of these in a simple syncing folder system available both on and offline is an amazing productivity boon. While it took some time to figure out how to organize a Google Drive for team sharing and management, what we have now is a well oiled machine of document and file management. The big plus that Drive has added over Wave is mobile and offline support on a lot of platforms. Ubiquitous review and capture is always a good thing.
Getting Things Done
We are a big GTD shop at Arkus so capturing projects, texts, next actions and providing a "trusted source" is important in any tool. WIth both Wave and now with Google Docs we document all of our projects, next actions and reference material in an organized and rather GTD-esque way. Folders are used for organizing areas of focus such as Prospects, Clients and Partners and inside all of those folders everything is alphabetical. Real reference material goes into Folders like Documentation and All Arkus while projects and next actions get recorded in the documents themselves. Google Docs has even made it into our weekly planning and review as an in-basket of sorts.
Overall the move from Wave to Docs/Drive has shown us different and better ways to organize, collaborate, and get things done. While there are a few views and features from Wave that I miss it would be hard to turn back now and with the growing investment Google is putting into the application suite, it can only get better.
Are you a Google Wave cast off, have tips on using Google Drive comment below or hit me up at @JasonMAtwood on Twitter.