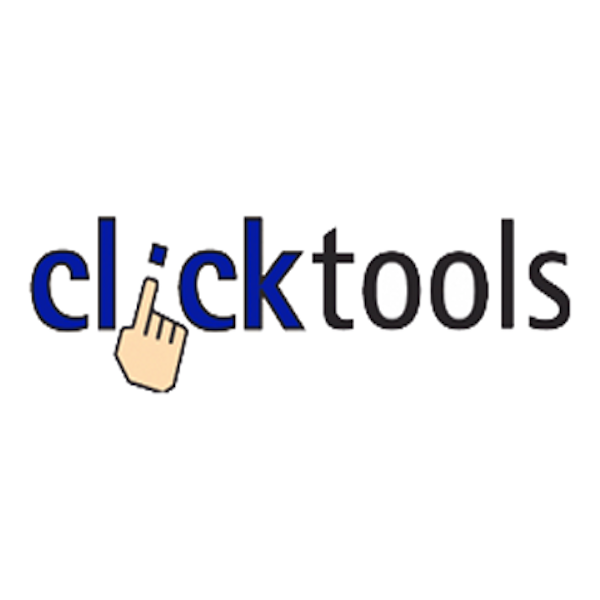 An Evaluation of Clicktools
An evaluation of Clicktools as a survey tool and how it syncs with Salesforce.
Clicktools is not only a survey tool for the web; used, as an example, for closed case satisfaction. It can also be used to write sales scripts and create forms such as lead forms.  I've personally used it only for the creation and syncing of surveys so that's what i'll focus on. Clicktools notes on the AppExchange is the number one survey App for 5 years. You can't help but notice they do have 390 reviews with 4.7 stars. Though they have these impressive stats, in working with Clicktools, there are a few things that definitely could be improved upon and some things that are as great as the stats claim.
Gaining Access
You can install Clicktools directly into your org from the AppExchange. You do however need a separate account in order to access it. Once you're at a point to sync survey results with Salesforce.com, you need to make sure to identify a user in the org and populate Clicktools with their credentials.  This process wasn't very intuitive and it took some trial and error to realize this connection is needed in order to successfully send surveys through.
Creating a Survey
Creating surveys is pretty easy once you understand how to navigate the user interface. You simply click 'create new survey' and you have the option of starting from scratch, choosing a template from the library, or copying an existing survey.  To add additional questions you just click 'add question' and you'll get a simple set of template field options to choose from. You can reorder questions once they are added as well as add text areas, which, could be instructions at the top, or, a quick "thank you" at the bottom of the survey.  Then there's the hidden questions which makes the connection to an object in Salesforce (the survey taker doesn't see these).
Mapping to Salesforce
So you've created a survey in Clicktools, now you want to capture all that information in Salesforce records. First identify the object in your Salesforce instance you want to use.  If the object doesn't exist, create a new custom object (Clicktools doesn't come with pre built Salesforce custom objects to sync with).  Then make sure all the questions in the survey have a corresponding field created in that Salesforce object. Mapping is a 1-to-1 ratio so each question in the survey should have a Salesforce field. I'd recommend making the field label as identical to the survey question as possible. This will make finding and mapping a lot easier.  From Clicktools, select the object then simply select the question and field until all survey questions are accounted for. If you need to go back to Salesforce to make field tweaks, make sure you click on 'Rebuild Cache' so Clicktools sees those revisions. Save, save, save your mapping!
Syncing Survey to Salesforce
Syncing to Salesforce can be done either manually or automatically.  While you're initially building and mapping a survey in Clicktools, keeping syncing manual and run a sync test first.  Do this by going to the 'Deployer' tab and clicking on the survey URL, then, fill out the survey and submit. Click on 'Synchronize' from the CRM Integration tab and you should see the survey there. Sync the survey and once you get a confirmation, go to Salesforce and verify the record has been created with all the appropriate values in the fields.
You can manually sync partially completed surveys, full submitted surveys, or surveys that failed a sync attempt (this can happen if the mapping is off, reference values don't meet a specific required format, etc…).  When automatic syncing is selected, Clicktools will sync fully completed surveys to Salesforce.  In this case, the option of manually syncing partial or failed syncs is available which is nice.  
Now here's a scenario where Clicktools has fallen short...what if Clicktools shows no surveys need to be synced...but...it also shows a total amount of surveys that's more than the total amount of records in your Salesforce object? Meaning, Clicktools says a survey was synced but you don't see a record in Salesforce for that particular survey.  I've had to troubleshoot this issue before.  I'm not sure how or why it happened, but, the downside was that manual entry of the survey responses into Salesforce was the solution; there was no way of selecting the survey in Clicktools and re-syncing.  This is a feature that should be added to Clicktools.
In general the user interface needs a facelift as it's not very intuitive off the bat. That said, once you get the hang of it creating, mapping, and syncing surveys is pretty easy.  It's just a matter of understanding what's possible and where the limitations lie.
Have your own thoughts on Clicktools? Please feel free to comment below, on our Facebook page, or directly at me on Twitter @LeiferAshley.