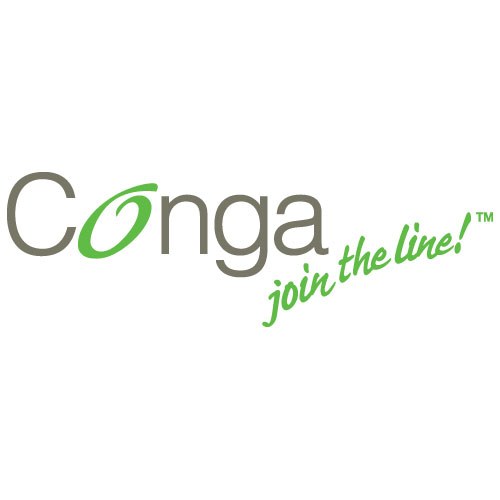 Conga Composer 8 Features Coming Soon
A look at some of the new features that Conga is bringing in their Composer 8 release this Spring.
There are so many great features coming out this spring and we wanted to highlight a few that are already standing out. So for you administrators out there who are familiar with Conga Composer, you will definitely get a sense of how these changes will be a huge time saver when building and merging templates using Composer 8. 
Google Drive Integration
Yes, it's as exciting as it sounds! With this release, you will now be able to use Conga Composer completely in the cloud using this new Google Drive integration. Composer 8 provides a series of easy parameters to enable you to create Google Docs, Sheets, or Slides as well as store output files within Google Drive. So you will no longer have to work or save from your local computer and will have the option to work on Conga solutions from almost anywhere.
User Interface
Conga Composer 8 brings a new user interface and once you become familiar with it, you will see just how much easier it is to use. This has all of the functionality that you are used to and more.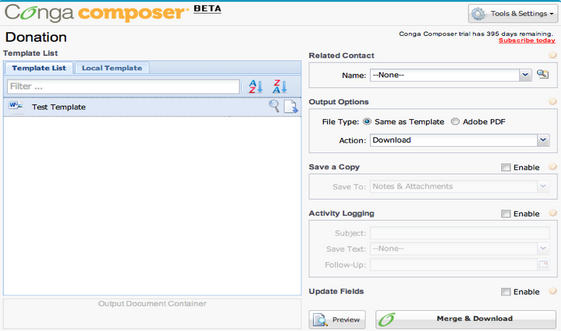 You will notice the addition of a Preview button to the interface that is a great feature to highlight. Conga Composer now allows you to preview the merged template before doing an official merge. So you will no longer have to choose between adding the auto-attach parameter and previewing the template with the merged fields.   
Enhanced Template Builder
The Template Builder is really key for accessing the appropriate fields that are needed for the templates. This new release is introducing features for the builder that will really change the landscape on how this is currently done.
Fields are Grouped by Dataset and are Sortable
Ability to Copy Groups of Merge Fields to Clipboard and Paste
Entire Detail Regions Can Now be Created in a New Template Canvas Feature
The Template Builder is a great feature in itself but has really only allowed you to access and merge fields one at a time, which could be very time consuming if you plan to merge several fields in your template. In Conga Composer 8, the fields are grouped by dataset and sortable so they will be much easier to find and you can grab groups of merge fields at a time to paste to your template. The most exciting feature is having a new Template Canvas where you can now create an entire detail region with the TableStart and TableEnd tags using drag and drop. It just doesn't get any easier than this.
 Word Template Enhancements
For you avid Conga Word template users, you will be excited to hear the following changes that are being made to Word templates.
Can Use Text-based Merge Fields
Fully Supports Text boxes and Tables with Text-wrapping (set to "around")
Nested Detail Regions are now supported (using SOQL queries)

 
You can now bypass the clipboard and use text-based merge fields with double curly brackets. This will cut down on time when adding merge fields. You can use text boxes and tables with text-wrapping, which will allow so much more flexibility in how you design and layout your templates. Now you can use nested detail regions (via SOQL queries), which is ever so exciting. So you can begin to merge tables within tables, which up until now has not been possible.
In addition to the features discussed above, there will also be great enhancements to the HTML Email Editor and additional parameters. Click on Composer 8 Release Notes if you are interested in seeing more details on these features. If you would like to test-drive any of these features, here's the link to Conga Composer Beta 8 to get access. So definitely look out for this release coming this spring and hope you are as excited and ready for these new features as I am.
 Please feel free to comment below, on our Facebook page, or directly at me on Twitter @sylviacabral44.