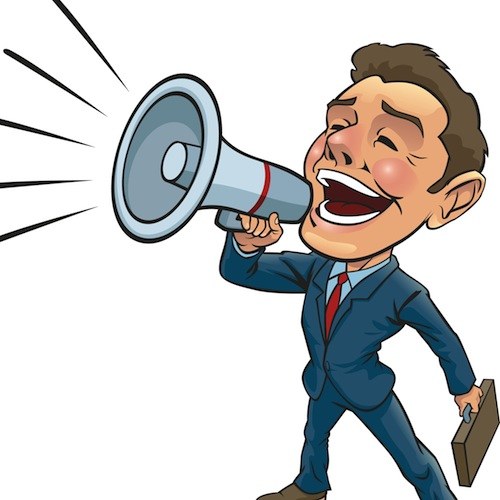 Why Sales Teams Should Be Excited About Winter 15
A look into some new features released in Winter '15 that sales teams should be excited about.
We at Arkus are big sports fans and there is no better time of year then the start of the NFL season.  We know that many of you are preparing for your fantasy football season so to help save you some time so you can focus on your weekly lineups, we cut through the 300+ page Winter 15 release notes and provide you with a series of blogs highlighting the key features you should be aware of.  For those Sales Cloud focused people, here are a few features worth mentioning.
Territory Management 2.0 (Now Generally Available)
In Summer 14 Territory Management 2.0 went into Beta and with Winter 15 it is now generally available.  I didn't spend any time on it in the last blog so here is a quick overview of the much needed overhaul.  The two key areas to note are flexibility and ease of use.  Territory Management now provides the ability to model much more complex scenarios for assigning accounts to your sales teams. This is done by creating territory types and then using assignment rules to assign the accounts out.  In addition to adding more complex scenarios, Salesforce made it is very easy to configure.  Once you begin to setup the configuration you are given the ability to preview how the assignment rules will work out without having to deploy it.  Newly configured territories go into a "Planning" state where you can see this preview and once you are satisfied with the results you can easily move it to an "Active" state to deploy it.  If this is something of interest for your organization, I highly suggest you dive into the release notes to get the specifics around features and functions so you can understand what it can and cannot do. One thing to note, Territory Management 2.0 cannot be enabled in existing organizations that have Customizable Forecasting enabled. If this is the case for you, I would suggest you reach out to Salesforce to see what options you may have.
Salesforce for Outlook Enhancements
Since the Outlook Panel got a facelift a little while back, Salesforce has continued to make it a priority and key focus area in each release. With Winter 15 it is no different.  Here are a couple key changes worth noting for sales.  For one, users can now see the side panel from Outlook Tasks, and add their Outlook tasks to Salesforce records. Users can add Outlook tasks to multiple Salesforce contacts and to one additional record that accepts tasks, like an account or an opportunity. For those who spend a lot of their time in Outlook and leverage Outlook tasks, this should enhance their experience.  A couple others worth mentioning is the ability to only select specific attachments you want to add to Salesforce and the ability to pick specific folders you want to sync with.  Both nice little additions to the feature set.
Quick Hits (NFL Pun Intended
There wasn't another specific feature worth giving its own paragraph so here are a few quick ones that are worth mentioning.  
Convert a lead via Salesforce1. (beta)

Account and Contract Fields on Orders can be updated along with a new Owner field.

Custom Field Splits released in Summer 14 is now available in Enterprise Edition.

Forecast on custom currency fields on opportunities is now generally available.

Notes can now be added by Forecast managers for each adjusted forecast amount.
Not the most exciting release for sales but there are some nice new features and enhancements in Winter '15 and I would recommend you take a look at our rapid reaction blog as well as skim through the release notes to see if anything else catches your attention. Also, stay tuned for a review on some of the cool Service Cloud features in our next blog post.
Please feel free to comment below, on the Salesforce Success Community, on our Facebook page, or directly at me on Twitter @Salvatoriello