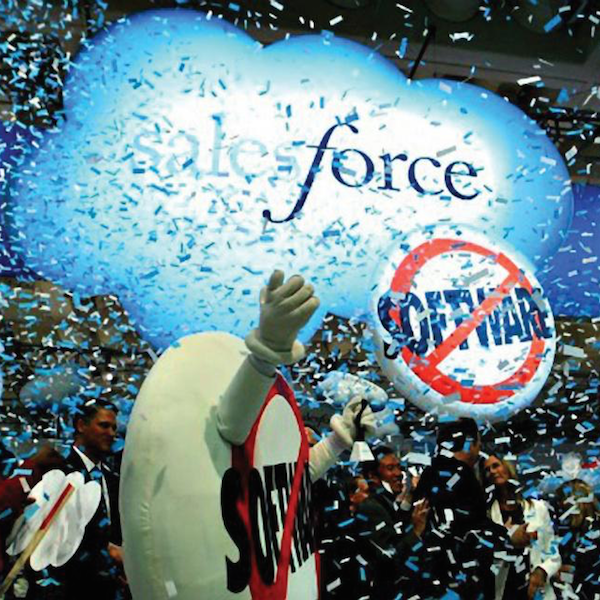 Meeting People at Dreamforce -- It's More than Networking
Some tips and avenues for meeting people at Dreamforce, and why you should look beyond the handshakes and business cards for opportunities to make lasting connections and have some fun.
Why meeting people at Dreamforce is The Best
Sometimes networking feels like a dirty word, and sure, you could approach Dreamforce like a typical business conference and only scan the crowd for potential clients or employers, but if that's all you did you would be missing out on the thriving network of the Salesforce community that comes to life at Dreamforce. Take advantage of the spirit of collaboration and learning that permeates the event, open up and exchange ideas with the people you meet regardless of where they fall on the corporate hierarchy. There's some magic to making new connections in this context, and you will be surprised at how much you can learn.
So how do I do it?
First, if you are with a group, make absolutely sure to break out of the circle and talk to people other than your colleagues. And if you are Flyin' Solo, as I did my first two times, there is a Success Community group dedicated to your specific situation.
In fact, the best resource for finding occasions at Dreamforce to connect with others who share your interests is the Success Community. There are interest based groups for everything from fitness to beer, and even a group specifically for finding the best parties (and there are lots of parties!) And make sure to join All Dreamforce for general updates and goings on before and during the event.
You can also download the Dreamforce mobile app (iTunes/Google Play) to help you discover and navigate activities on the go. The Developer Zone and Admin Zone are perfect places to meet people working in a similar capacity and learn from each other, as well as participate in activities promoting diversity and inclusion in the Salesforce community.
Dreamforce is a great opportunity to talk to people using Salesforce in similar ways. User groups for specific products like Knowledge and Pardot and industry verticals may hold formal meetups, but one of the best ways to meet these co-users is to talk to people in line for the sessions. I always recommend talking to people in line, even if that line is just for lunch or to enter a party. Look up from your phone and find out what you have in common. You already have something to talk about--the thing you are in line for, how much you are enjoying the event, if it is your first time… there's so much context you really have no excuse not to try!
Keeping it going after the event
A great way to keep in touch with people you meet is to follow them on Twitter and in the Success Community. It is easy to reach out on the Success Community when you have a question and get feedback from your new friends and contacts. Many passionate Salesforce users are also active on Twitter, and following them is a great way to keep up on their insights. Add Linkedin to this list for people with whom you've made an extensive connection, and be sure to send an email to these connections within a couple weeks after the event.
Finally, make it easy for the people you meet to find you and keep up the dialogue from their end. Make sure your Success Community and Linkedin profiles are up to date with your current job and information and a recent, professional picture (the same picture for both) that clearly shows your face, so that your new connections are sure they've located the right person. Put this on your to-do list to be completed before the start of the event.
Most of all don't be afraid to have fun. This is an occasion to celebrate our successes together. So enjoy yourself, you've earned it, and with a true smile on your face you're bound to make some friends along the way.

Please feel free to comment below, on the Salesforce Success Community, on our Facebook page, or directly at me on Twitter @ifitfloats.