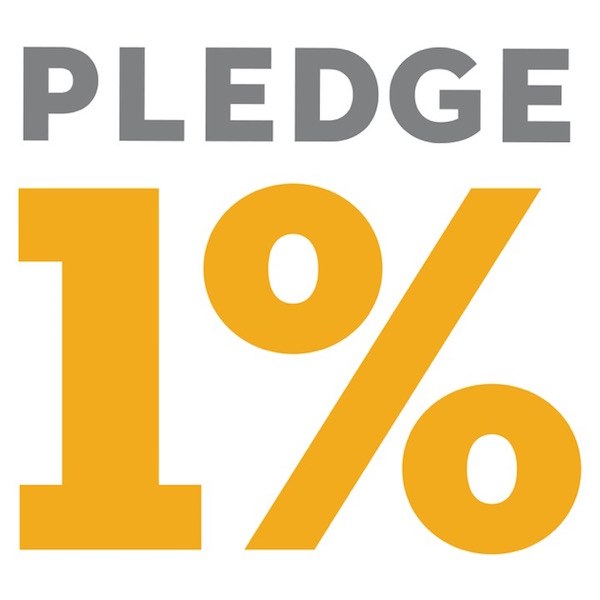 Arkus is Proud to Pledge 1%
Arkus is proud to be a member of Pledge 1%, a corporate philanthropy movement dedicated to making the community a key stakeholder in every business.
What is Pledge 1%
Pledge 1% is an effort spearheaded by Salesforce, Atlassian, Rally for Impact, and Tides to accelerate their shared vision around integrating philanthropy into businesses around the world. Pledge 1% encourages and challenges individuals and companies to pledge 1% of equity, product and employee time for their communities, because pledging a small portion of future success can have a huge impact on tomorrow. Pledge 1% offers companies turnkey tools and best practices, making it accessible for any company to incorporate philanthropy into their business model.
Why We Made the Pledge
We announced that we have joined Pledge 1% because from inception we have always been inspired by the 1-1-1 model spearheaded by Salesforce. We have decided to take the next step and officially leverage the Pledge 1% platform to give back to the community at large. We are pledging 1% of our time and 1% of our product to fulfill our obligation to being a Pledge 1% company.
"We built Arkus to help make a positive impact on society from the beginning, following in the footsteps of leaders such as Salesforce. We believe it is important to make this commitment through Pledge 1% and built it into our organizational DNA" - Jason Atwood, COO & Co-Founder
As a Preferred Partner of Salesforce.org we are consistently working with nonprofits who make such an enormous impact on this world. We wanted to ensure that we continue to give back to these organizations while empowering them to push their missions forward in making a positive impact on society.
How We Made the Pledge
We have made the pledge (for now) on two important fronts:
Since inception in 2010 we have provided a deep discount for our professional services to all registered nonprofits. 

We are donating 1% of our time to nonprofits in the local area. In 2015 we started holding Arkus Pro Bono days. These one day workshops are meant for any local nonprofits to come to our office for a day of learning, networking, and talking to our Salesforce experts about any technical issues they are having, strategic planning, or general information gathering about usage of Salesforce at their organization. Going forward we plan on doing these two to three times times a year.
The Future
We are going to continue our dedication to Pledging 1% via the numerous resources and toolkits that Pledge 1% provides to us as an organization. We are extremely excited about continuing to work with organizations that are helping to make the world a better place. This is only the start for us, we are looking forward to giving back to this thriving community and adding even more value in the future.
To learn more or to take the pledge, please visit www.pledge1percent.org.
Please feel free to comment below, on the Salesforce Success Community, on our Facebook page, or directly at me on Twitter @JustEdelstein or at Arkus @ArkusInc.