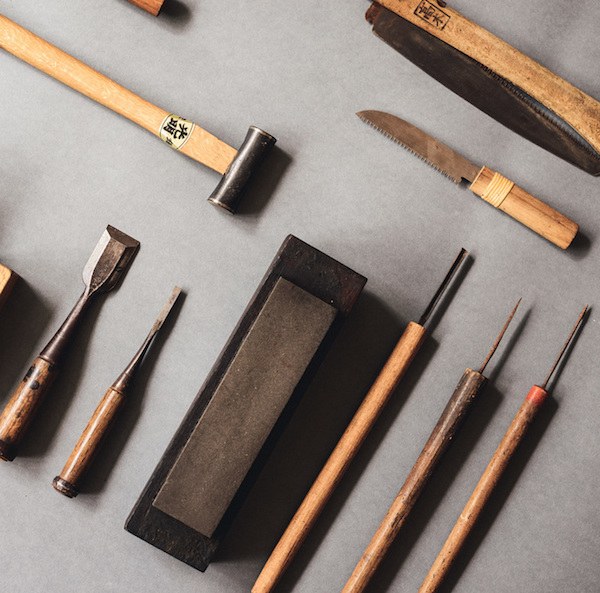 Cloud Consultant Toolbox - Timesavers
Timesaving tools for today's Salesforce Admins and Consultants.
Here are some tools I find to be real time savers that can easily be adopted into your toolset.  This is by no means a comprehensive list. I won't be including tools that most are likely fairly familiar with, like Google Drive or Gotomeeting.  Here we go.
Toggl
-
Time tracking
I've been through a few time trackers now.  Some are too basic, and others are trying too hard.  None that I know of have the flexibility and functionality of Toggl.  Yes, in essence, it's just a timer, but what makes it a timesaver (pun intended) is the ability to start or stop a timer conveniently and easily without having to dig around and remind yourself to do it.  Some of my favorite features include:
Embedded timers  - When you install the Toggl Chrome extension, the tool places timers next to items on your favorite websites, including Salesforce and Google Drive.  Just click the timer next to the opportunity name and off you go.    
Pomodoro timer -  Pomodoro is a technique to help break your work sessions into chunks in order to maximize productivity.  Toggl can be set to remind you to take a couple minute break every 25 minutes, or you can adjust the interval to whatever you like. 
Keyboard shortcuts - easily continue or stop a timer via custom keyboard shortcuts
Idle time tracking - Ever stepped away for while and forgot to turn off your timer.  Toggl tracks idle time and asks if you would like to discard or keep the time once you return to your computer.
Bonus - It's possible to automatically have your tracked time from Toggl flow right into Salesforce via  Zapier, CloudPipes, or Cloud Work.
Sftoolkit.co
- Cloud Tools for Salesforce

@benedwards44 deserves some major props here.  Sftoolkit is made up of 7 extremely handy tools:  Org Doctor, Org Compare, Data Compare, Switch, Schema Lister, Field Creator and Package Builder. This cloud-based set of tools has a little something for everyone. As a consultant, I find 'Schema Lister' to be one of my favorite ways to extract an org's metadata, prior to a migration. It makes data mapping a breeze. If seeing your org's metadata, as a well organized spreadsheet, produced in a matter of minutes doesn't sound like a minor miracle right now, someday soon it will. So, keep this one in your back pocket.  
Another favorite here is Switch. Switch centralizes access to activating and deactivating workflow and validation rules, flows, and, last but not least, triggers in your org.  It's not worth going to sftoolkit, selecting the Switch tool and logging into your org just to deactivate a single workflow rule. If, on the other hand, you're deactivating many rules or flows of different kinds or for different objects, in preparation for a data migration or mass update, this could be a huge time saver.  Triggers get a special mention, due to the fact that one does not simply deactivate a trigger in Salesforce.  Code must be updated and redeployed.  This is where Switch makes an otherwise lengthy task a push button operation.  Impressive stuff.  It should be mentioned from a development perspective, that custom settings can be added to a trigger's code to essentially create an on/off switch that can be easily updated in production and sandbox orgs alike. Here's an example.  Listen to Cloud Focus Weekly episode 204 for more info about Sftoolkit and switch.
For many, this is probably pretty old news, but I think it's worth mentioning again.  If you work in a lot of orgs, the ability to save multiple Salesforce org credentials directly in the application makes creating queries or updates simple and fast, with no need to enter credentials every time. I find this particularly handy with having to retry an insert or update that fails.  The data transformation or mapping screen in the Jitterbit Loader is a great bit of user interface that's very intuitive.  For small scale migrations or regular data loading tasks, Jitterbit has the feel of a stripped down ETL tool, with the simplicity of a basic data loader.  A great tool for any admin or consultant.
Honorable Mentions
OmniFocus + GTD - Explaining the importance of OmniFocus and the rabbit hole that is Getting Things Done in the honorable mention section of this list would be laughable.  If this is the first time you're stumbling across it, this blog post could change your life. Kickoff with one of @JasonMAtwood's many blogs on the subject.  You're welcome.;)
Sublime Text + MavinsMate - This one's for the dev oriented. MavinsMate turns your favorite text editor, as long as it's Sublime Text, into your new development console for Salesforce.  For a more thorough review check out @RogerMitchell's blog post comparing IDEs for Salesforce.
Text Expander -  This is a remarkably simple yet incredibly powerful tool,  probably also considered a bit of an oldy but also an essential. TextExpander creates an endless list of 'snippets'  that, when their corresponding abbreviation is typed, expand out to the full text of the snippet. I.e. when I type ",hlw"  it expands out to "Have a lovely weekend". Things get even more awesome when you discover the full capability of TextExpander. An article here just scratches the surface.
MyNoise -  This can only be considered a time saver if awesome background noise helps you focus.  The amazing list of noise generators assembled on MyNoise will drown out the distractions and give you super-powered focus.  I recommend starting with a basic thunder storm and exploring from there.  
There are an endless array of tools to select from and pair with, in the world of cloud computing today. These are some of my favorites at the moment, and I hope you get some use out of them as well.
Discovered any other awesome tools worth sharing? Share them with me on the Arkus Facebook page, in the comments below, in the Success Community, or to me directly via Twitter at @jpbujold