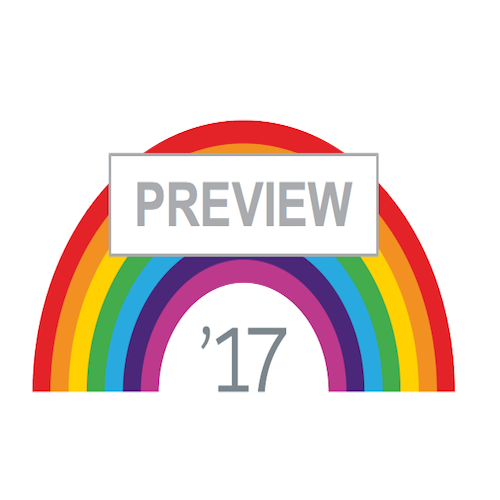 Salesforce Spring 17 Release Notes Preview
It is below freezing, but here I am writing about Spring 17. This release kind of snuck up on me, but once again here is my (not so) rapid reaction - this time sold as a "preview".
The Spring 17 release of Salesforce is packed full of Lightning features. There are even mentions of Einstein, Marketing, and vertical clouds like Health & Financial Services. I am going to focus on a handful of features that I feel will impact the users' experience primarily in Lightning Experience, with a little nugget for all those who still want to talk true to the core.
This feature is a long time coming. For all those who are using web-to-lead forms, this is a very welcome little addition. The reCAPTCHA widget will improve data quality around leads collected from the web. Anyone who fills out a web-to-lead form will be required to check a box before they can submit the form. This is the fairly standard reCAPTCHA widget, which I'm sure you've both seen and used already, where you confirm that you are indeed not a robot. Oddly enough the example in the release notes looks like total spam with the name John Smith and a phone number of 555-123-4567, but that's just a fun example.
This is the portion of the blog post where I start to talk about Lightning Experience. I must say, with this release the thought of moving to Lightning Experience is becoming more and more appealing to me. Finally an "app" in Salesforce really starts to mean something. Allowing different record pages based on the app that a user is in, or even based on the record type or profile of the user logged in, creates a unique experience based on where a user is within the application. For example, if a user is in their sales app, the Account record page could have a different look and feel than if that same user was in their Vendor Management application. In the past, apps were just a series of tabs across the top for navigation; now apps really are starting to hold some weight within the platform. Definitely a welcome addition and I'm sure ISVs are rejoicing with this change as well.
Favorites have long been a go to of mine within the Chatter tab. I've favorited many a list view to see Chatter on specific records. Never, though, was there a way for me to say to Salesforce, "here are a number of records that I want to access across different objects all the time". Well with Shortcuts that problem has been resolved. Quickly access lists, records, groups, dashboards, reports, and other frequently visited pages in Salesforce. The important part here is that it is page based, not record based. So a list view can be a favorite. To me this helps to replace the Custom Links component on the classic homepage or left navigation. The favorites bar follows you around in the top navigation right next to the global create action.
Ever since I first saw the Kanban view for Opportunities, I thought to myself, wow that is awesome, now I want it for other objects. Salesforce must have heard me and decided to allow for the Kanban view on most objects (excludes knowledge and tasks). In our Salesforce, we manage Projects. I want a Kanban view of all my active Projects. Soon enough I'll be able to get it. I also want it for all of my active Leads. I kinda want it for all list views as a different way to see data that is important to me. Kanban for all!
As you can see, my enthusiasm is really starting to grow for Lightning Experience. A lot of really interesting features are coming, and I can only imagine that there are more on the horizon. Might be time to use the Readiness Check and Features Optimization tool to make sure that our org is ready to move to Lightning!
Please feel free to comment below, on the Salesforce Success Community, on our Facebook page, or directly at me on Twitter @JustEdelstein.