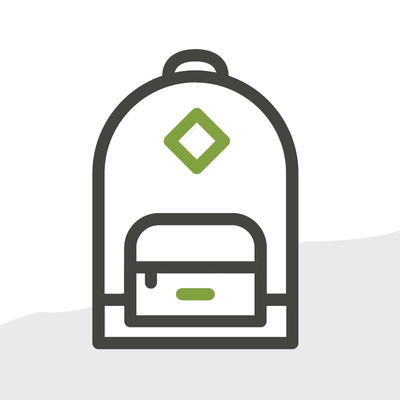 Dreamforce 2017 Recap
Another year, another Dreamforce in the books. Proud to say this was my tenth Dreamforce in a row, and to my surprise, this was one of my favorite conferences. Here's a few things that caught my eye, as I reflect back on the week that was DF17.
The People
Dreamforce has become an extremely large family reunion in the best way possible. I see people I only see a few times a year or perhaps even one time per year-- that time being at Dreamforce. I give out so many hugs; it's not even funny. I'm all hugged out by the end of the show. Whether it be blasts from the past or people I never met in person until Dreamforce, I always end up giving out lots of hugs and feel like I have friends for life. Some highlights with people were the PepUp Tech Fundraiser, The Amplify (formerly Girlforce) breakfast, and of course the Arkus party featuring the Hella Good Band.
The Inspiring Keynote
The most inspiring keynote I've been to in a while was the Trailhead keynote. It felt old school in the way that the crowd was really into all of the announcements. The announcements were just that, announcements, not high-end produced videos and demos of very specific use cases. This was real, authentic, and it came from the heart. The audience was also extremely engaged. Trailhead is here, and it's the real deal. Can't wait to see more about myTrailhead in the not-too-distant future. As a matter of fact, that was sorta the big announcement - myEverything. myLighting, myIOT, myTrust, myThis, myThat - the world is yours, enjoy it.
Most Surprised By
While the overarching theme of the conference was diversity, equality, and the fourth industrial revolution, it was extremely surprising that the main keynote didn't have a nonprofit success story as one of the three main stories. Usually there is at least one video about a nonprofit. This was the right year to have two in my opinion, but alas there were none. There were stories before the keynote started and shoutouts abound but no slick story about a nonprofit at all.
Watson & Einstein working together to make life easier wasn't as much surprising from a technology perspective, it was more surprising that Salesforce would be so upfront about it and give Watson a lot of shout outs during the main keynote. I do not know much about the inner workings of where Watson starts and Einstein picks up for it, but I'd wager that Watson is doing a lot of the heavy lifting here, with Einstein working with CRM data and providing a nice user interface.
The partnership with Google was a bit of a surprise to me. I imagine this has been in the works ever since Amazon Web Services was announced as the host of Salesforce pods in Canada. There wasn't much around the announcement in terms of apps, but it's been a long and winding road between the two cloud giants, and I'd like to see them working together in partnership - hopefully this is a huge step towards that. I wonder what does this mean for Quip - do they work together…?
Most Impressed By
Trailhead was by far the most impressive product that I saw at the show. The investment being made into a training platform is unbelievable. Not just because myTrailhead is ready to take off and be the new way that companies onboard and train employees, but also because of the breadth and depth of already existing Salesforce-based training that anyone can start to use for free and become a part of the fourth industrial revolution.
The Best Ever?
Was it the best one ever? Probably not. I'd have to harken back to my first Dreamforce to say that, but I imagine for most their first Dreamforce is their best. I'll repeat myself though and say this was the best in years. I have so much catching up to do as well. I didn't even see a lot of the big name speakers, so to Youtube I go, to catch up on all the exciting action I missed.
Please feel free to comment on the Trailblazer Community or directly at me on Twitter @JustEdelstein.