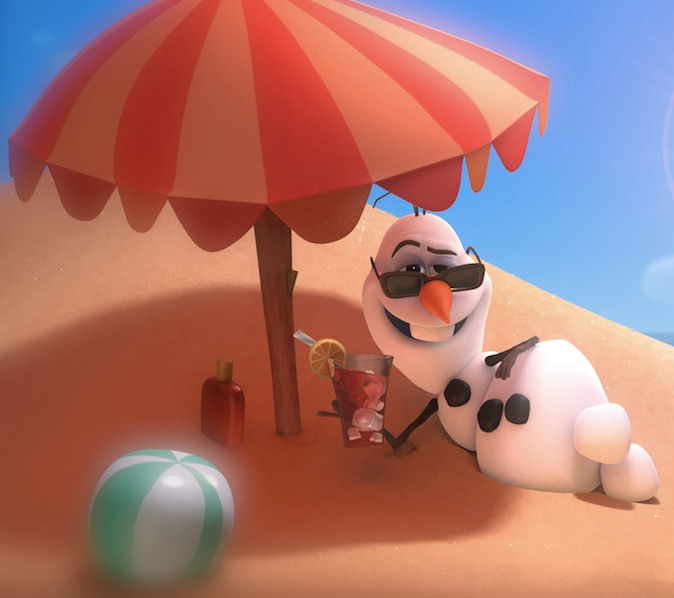 What's New With Lightning in Summer 17?
Summer 17 is here! Let's talk about some the newest features added to the Salesforce Lightning Experience.
Is it me or does it feel like this year is just whizzing right by? Something that popped out to me is that Salesforce seems to be making a move towards efficiency in Lightning, dubbing it as a 'modern and more intelligent user experience,' which is nice. Lightning has been improving by leaps and bounds in every release and Summer 17 is no different. Let's take a look: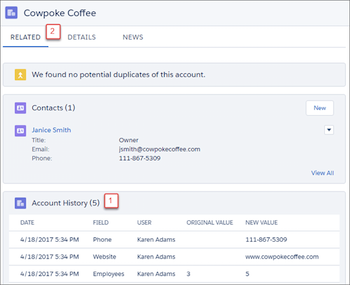 Ask and you shall receive, right? Organizations will now be able to jump into a record and see the historical changes of the fields over time. This was critical for a lot of organizations out there and I know there are many folks that are very happy about this.
This one was mentioned in Ashley's Salesforce Summer 17 Ideas Delivered and the previous installment of the Top Ideas saga. The IdeaExchange flexed its muscles and made a strong push over the last few months to get this one delivered. It is always great to see the community getting the things they need in order to make better use of the Salesforce platform.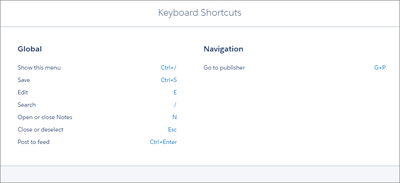 Salesforce is catching up a little bit with keyboard shortcuts. Users now have the ability to search for, edit, save, and close a record. You can also quickly open Notes and post to the feed, all without moving your mouse! I think that this is going to be a great feature that will go a long way towards making Salesforce users more efficient in their day to day workflow. This is a really cool new feature. 
This is a Lightning only feature, so those orgs still working in Classic will have to live without it. If you utilize console navigation, there are extra shortcuts that are available to you to navigate tabs, utilities, and more. You can see the available shortcuts in Windows by pressing Ctrl+/ and in Mac by pressing Cmd+/, try it out! 
If you really enjoy this feature and are interested in other productivity tools or methodologies, there are a lot of articles that have been written throughout the years on the Arkus Blog.
Salesforce continues the trend of efficiency by giving us an updated activity timeline. With the new timeline, you can gain full insight into your past and upcoming activities without having to click into each individual one to view the information. 
Expand one to individually view information on one activity, or expand them all to get a general snapshot of future and completed activities related to the record you are viewing. This is a great new LEX feature that makes working with activities a little easier.
Another really cool capability of this feature is that when you expand an email summary, you can take action on it directly from the timeline.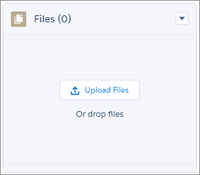 Tired of the sometimes tedious process of manually going through your folders to manually upload them into Salesforce? Wish this could be a little easier? Well, it's your lucky day. 
Now in Lightning, you can drag files into the Files related list, without having to go through the hassle of the usual manual upload process. Like I said earlier, Salesforce is making a nice push towards efficiency. Drag and drop as many files as you want to, but this new functionality will not work with folders.
This is another Lightning only feature, which is becoming a popular trend. So folks who still favor Classic, it may be time to start jumping on board.

Are you ready to move everybody in your org to Lightning and never look back? Well, now you have the ability to do this in the Summer 17 release. Admins can now hide the option for their users to switch back to Salesforce Classic. As Salesforce continues to bring Lightning more in-line with Classic and more and more organizations start choosing to utilize the power of LEX, this is going to become a very commonly used permission. Sooner or later, every org will have this little permission box checked.
 
Do you like what Salesforce did with Lighting in the Summer 17 release? Want to share your experiences or thoughts? Let me know what you think on the Arkus Facebook page, in the comments below, in the Success Community, or to me directly via Twitter at @RyanOwensRPO.