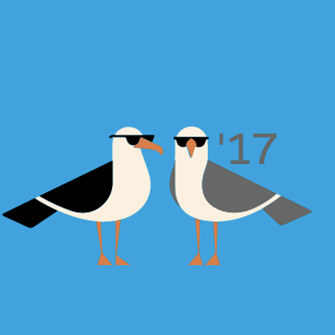 Summer 17 Release Notes Rapid Reaction
A look at the Summer 17 release notes preview and some quick thoughts and things that jump off the PDF.
We are going to give Justin a break on this one, as he has been writing these for seven years now. Relax Justin, I got this. Like Cloud Scheduler, you can take a break.
Here we are just getting used to Spring '17 and in comes Summer, bigger and hotter than before. Here are a few of the new features coming that stuck out in my quick review of the preview release notes, which are currently weighing in at 541 pages.
The theme of the release notes over the last year has definitely been Lightning, but now, in Summer '17, we get a big splash of Einstein. Einstein is Salesforce's marketing brand of their Artificial Intelligence (AI) learning engine, which will make suggestions based on your data patterns in Salesforce. In Summer '17 we are going to get a lot of Einstein, but for a price. Einstein will offer insights into activities, contacts, leads, opportunities and cases, all done under different levels of licensing. This really is one of those "Talk to your Account Executive" moments.
Keyboard navigation is a huge thing in Summer '17 and one of those things that will be a big pull into Lightning. There will be keyboard navigation in a lot of different places, but I can't think of a better one than in list views. This new feature will allow you to get to the list view table and actions right from the comfort of your keyboard. That is true productivity.  
This is one of those features that is so huge that it can't go unmentioned. Email templates are a large productivity boost in Classic, and it looked for a while that your old email templates would not make the jump to Lightning Experience (LEX.) Put down your pitchforks because Classic Email Templates are going to be available in Lightning in Summer '17. We can check that one off the list.
UPDATE: Sadly, this does not include case email templates.
Admins, get on the dance floor. Summer '17 is bringing a great new feature to help out all of our picklists. We will now be able to take a normal old picklist field and promote it (with a raise?) to a global value set. Excuses for maintaining different pick lists with same values, be gone. Just do it!
I have to do a special shout out (pours some on the floor) to two features retiring in Summer '17. Both the Cloud Scheduler and Stay-in-Touch Requests are headed to Boca this summer. Stay-in-Touch Requests  areas old as I can remember, but something I always turned off in Salesforce immediately. Cloud Scheduler was actually a great feature, but never got love after the first release and suffered from the Events object being held back in 1996 in terms of features.

Are you ready for summer? Throw some comments on our Facebook page, in the Success Community, Power of us Hub or directly at me @JasonMAtwood