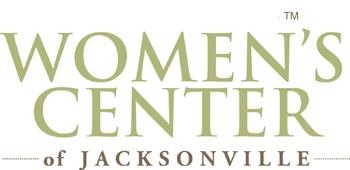 A Nonprofit Success Story - The Women's Center of Jacksonville
The Women's Center of Jacksonville dramatically increased their impact with a move to the Salesforce.
 Our Client
The Women's Center of Jacksonville is a Jacksonville-based nonprofit organization offering education, support, and advocacy to survivors and women of all genders and ages. Each year the Women's Center of Jacksonville provides hundreds of sexual assault survivors with support services. The Women's Center of Jacksonville is the only certified rape crisis center in Duval, Baker, and Nassau counties and also offers community education, counseling, referral assistance, bystander intervention training services, and breast cancer education, support, and advocacy at complimentary and affordable prices.
Their Challenge
When The Women's Center opened, they were small enough that each staff member knew all of their clients personally and maintained their own records. As the organization experienced significant growth of services, clients, staff, and funders, so did the need for a client-centric platform that promoted cross departmental collaboration. Their technology infrastructure was unable to support efficient collaboration, and the organization was challenged to capture every client interaction. Additionally measuring and reporting requirements has become increasingly important for nonprofits and funders alike. Administrative overhead was becoming untenable, and the center needed a new platform with a clear user interface to help staff easily capture services delivered, promote collaboration, and ensure accurate data entry.
Their Solution
After evaluating a variety of solutions, The Women's Center of Jacksonville ultimately selected Salesforce with NPSP as their platform and Arkus as their trusted implementation partner. The Women's Center successfully migrated off of ETO, Abila, and spreadsheets, for both human service case management, as well as fundraising and donor management, by adopting Arkus's lean and agile methodology. 
The Results
The move to Salesforce has been a tremendous success for the organization. The service providers now have unduplicated client records, and the organization set up a data model to support "the whole woman" service model already in place. Since they also set up Salesforce for their development team, they can now easily deliver services, capture outcomes, and report back to their funders. The flexibility of the platform has also allowed the Women's Center to leverage powerful 3rd party applications like Classy that has dramatically improved their online fundraising capabilities. If you would like to support the Women's Center of Jacksonville or donate to their cause, please visit their website at: www.womenscenterofjax.org
Want to know more about the implementation or share your thoughts? Let me know what you think on the Arkus Facebook page, in the comments below, in the Success Community, or to me directly via Twitter @RboyleSF