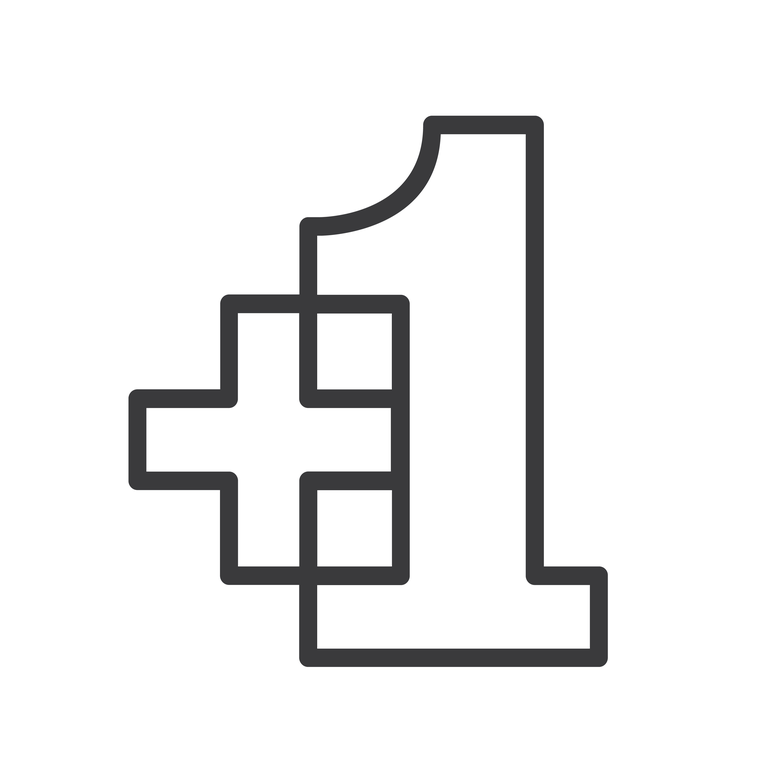 Summer 18 Task Enhancements
A detailed look at some of the Task management enhancements in Summer 18
We all understand that tracking our activities is a proven best practice, and in Salesforce we have many options to do so, using both standard and custom objects. This post will highlight some of the task-related functionality that has received attention from the Salesforce product teams in the latest release.
Tasks and List Views
You read that correctly, a real list view with the little gear to manage the view and its own tab. Aside from the fact that you have standard list view controls, check out the three options for viewing - table, split view, and Kanban. Feast your eyes on the splendor in the images below, as they are a thing of beauty. I have to say, tasks and Kanban go together like peanut butter and jelly.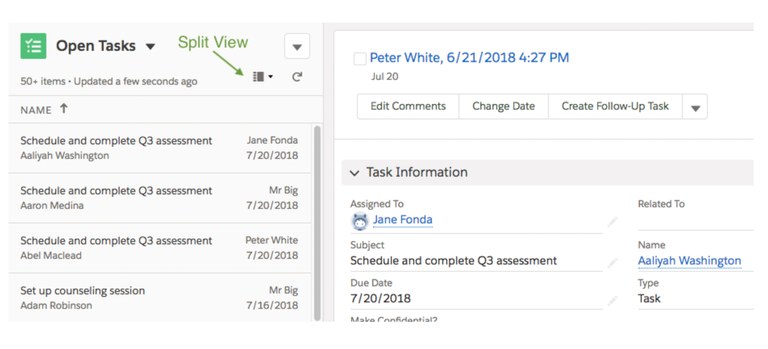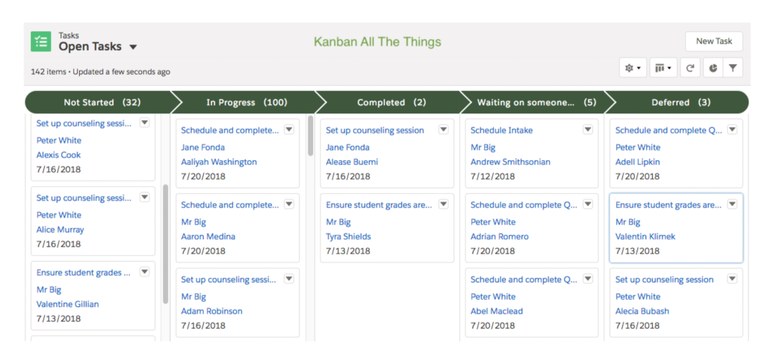 One thing that is notable with split view, it now defaults to "Recently Viewed" and realistically should load the last list view the user accessed. Please consider giving this idea "Bring Back Original Split View of Tasks in Lightning Experience" a thumbs up.
Create Copies of a Task for Colleagues
Now when you create a task from the task list view, it can be assigned to other users or groups, giving each assigned user their own copy of the task. Worth repeating is that this feature is only available from a task list view. These tasks are delegated and appear as such in your task list view, which can be filtered to show them.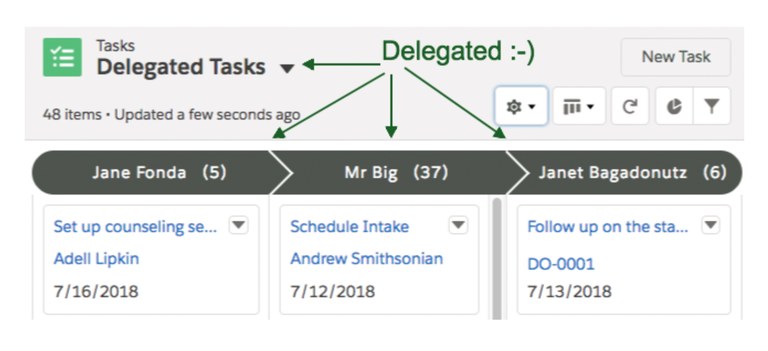 Assign to Groups
We have been hoping to be able to assign tasks to a group for a while, maybe even a while and a half, and now we can. The ability to make public group assignments should increase productivity and collaboration, as each user gets their own copy of the task, and they appear as delegated for the user who created them. Buyer beware, a slight caveat is that this functionality can only be achieved from a Task list view.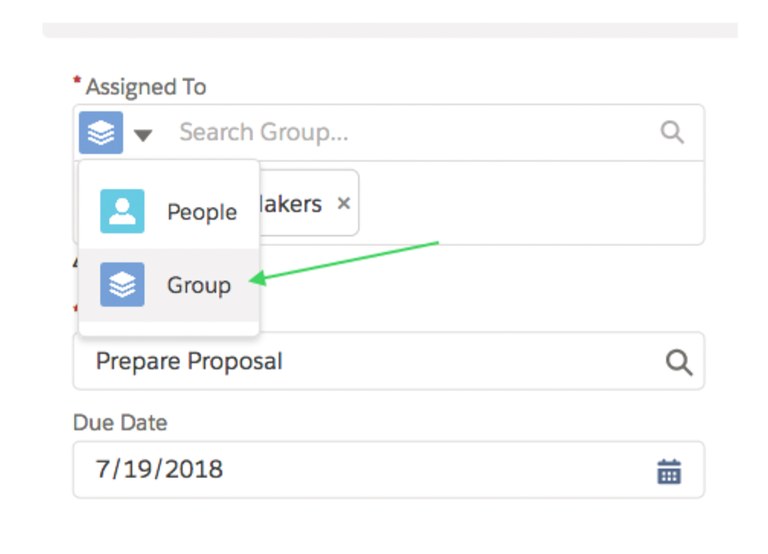 Predefined Subject
This release also brought predefined subjects to the party. Managed like a picklist field, Admins can define the subject values based on what's most useful (or most requested) to users. Now the users can spend more quality time on the content of the task or event, and as a bonus, the reporting will be more organized with standardization.
Spring 18 delivered quick action support for table view, providing the ability to create tasks "en mass," and Summer 18 added Accounts, Campaigns, Contacts, Opportunities, Work Orders, and custom objects to the quick actions supported list. Throw predefined subject into the mix and you advance a level, wouldn't you agree?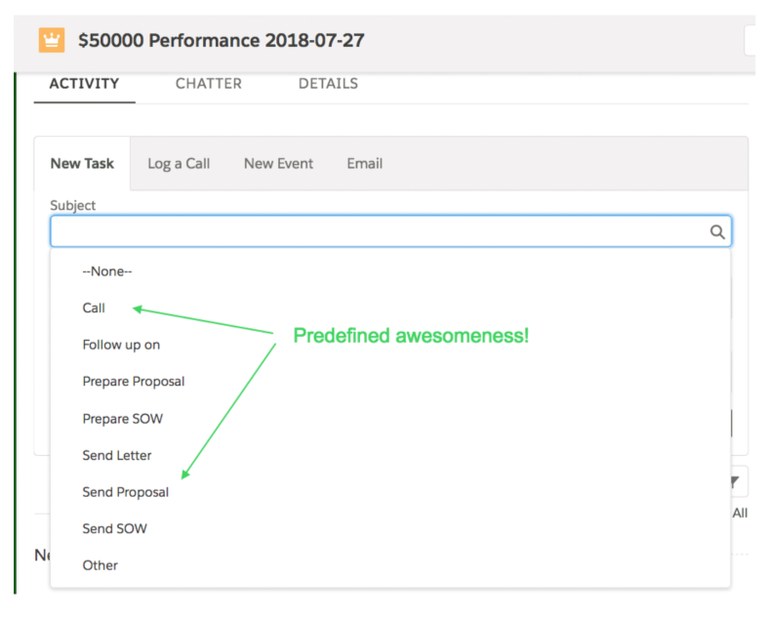 How happy does this make you on a scale of 1 to blast-off? Want to share your thoughts or opinions? Please feel free to reach out on the Arkus Facebook page, in the comments below, in the Success Community, or to me directly via Twitter at @sfdcclicks.