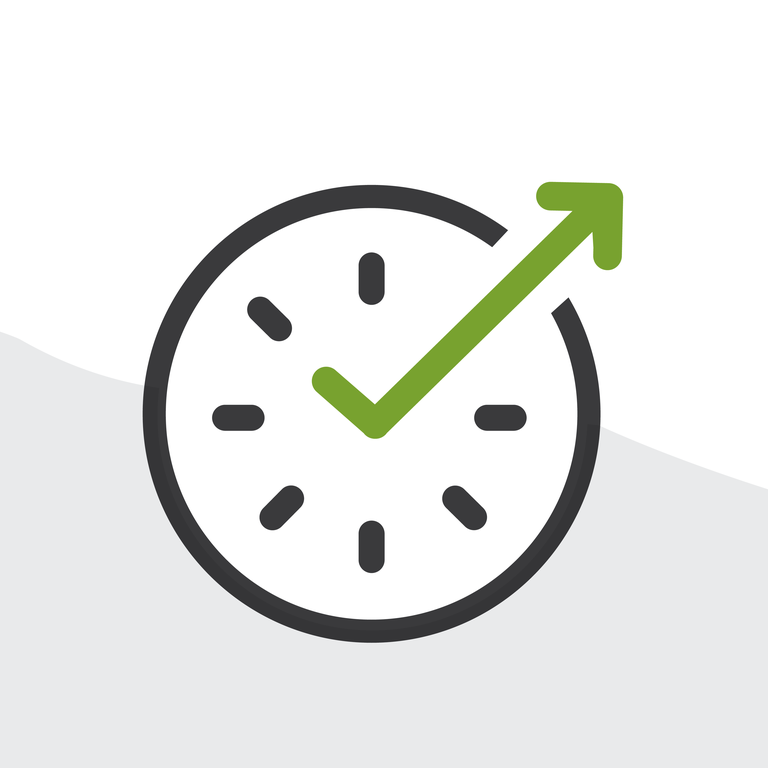 Getting Things Done as a New Parent
The GTD® methodology works best when applied to both work and home life and can be a huge asset in handling the changes that come with becoming a parent.
The last thing on my mind as I brought my tiny, delicate newborn home from the hospital was productivity, but soon I found this new person greatly complicated getting things done (lowercase) and I needed Getting Things Done® (uppercase) more than ever. Here's what I've learned from a year of GTD as a new parent.
Capture for the Kid
Parenting is, among other things, an onslaught of information. A baby's needs are ever-evolving, as is her clothing size and all the things a parent wants to do to give her little one the best life she possibly can. This is an enormously overwhelming scenario for the brain, especially considering the lack of quality rest it is currently receiving. Universal capture is therefore indispensable. 
I've found it necessary to make capture as easy as possible and not reliant on technology. When at work it is easy enough to use my favorite keyboard shortcut to quickly pass whatever just came up into my trusted system, but on family time I am certainly not at my computer and potentially not in reach of my smartphone, either, or at least not unless I want someone else to be reaching for it, too.
So I have added capture methodology to my home environment—a fancy way of saying I put up little whiteboard-plus-marker setups in key locations, where I can jot something down then erase it once it's in the digital zone. This is just the latest iteration. In the early days, I relied heavily on talk-to-text, and I'm sure I'll have to come up with a new technique once the little one figures out how to get the caps off my whiteboard markers.
Parenthood has also brought into focus the importance of capturing not just things to be done but intentions, goals, and ideas. This is always something I did but there seems to be a proliferation with a new life in the mix. Many of these things just get parked in the world of someday/maybe or pushed out for a later review, but it builds a sense of confidence that I'm doing my best to have all these things recorded and available for when I am ready to tackle any given one.
The Precious Spare Moment
One of my favorite parts of GTD has always been how it helps me make the best use of unstructured pockets of time. Previously this was typically the twenty minutes before my next meeting when I finished the previous task early, and it is still very valuable for that during the work day, but now is also critical at home. 
Mornings, evenings, weekends with a young child are no longer time I can parcel out at my own choosing for various tasks and leisure activities; they are a time to be with my child and attend to her needs and somehow my own and the future as well. And within this now very full time there are still many things that need getting done.
Some things need to be scheduled and planned--visits with friends and family, shopping, important family conversations, but others need to be slipped in as possible. This is where it is so useful to be able to quickly reference my trusted system for the palette of available items I could do when I have a moment free for doing, pluck out the one or ones that fit best within seconds and put another task behind me without eating up precious mental energy thinking about all the things that need doing.
Review Revolution
When it comes to weekly reviews, two opposite things I have found to be true are: 1) it is impossible to do a weekly review with a baby at home 2) it is impossible to stay sane with a baby at home without doing a weekly review. What, then, is the solution? I have had to learn to do a get-what-you-can style weekly review, splitting the practice up into manageable chunks I can get through while the little one is napping or out for a walk with the other parent or at the beginning or end of the work week.
I have slowly fallen into a rhythm of which parts of my weekly review I did when—clear work inboxes and review calendars end-of-day Friday, clear personal inboxes Sunday morning, review project list Monday before starting my workday. Having my weekly review tasks spelled out in my trusted system is key to making this work.
I also found that I had to revise my weekly review task list quite a few times to encompass all the new inboxes a wee one generates, and ultimately added a monthly project to evaluate my inboxes. Daycare sends home reports, mom friends send advice, supplies of baby-consumables need to be kept up, family calendars become more complicated, things come in the mail addressed to a human who definitely cannot read them let alone respond—the list will continue to evolve for the foreseeable future, but my GTD practice is ready to absorb these changes because I have built in the ability to change into my practice.
I see GTD as part of my parenting philosophy and believe it will continue to serve me as long as I keep in mind that it is a practice that needs to evolve with me and my family. And in a few years, I look forward to starting my kid on her own GTD journey.
Has GTD helped you as a parent? What other parts of your life has GTD impacted? Comment on the Salesforce Success Community, on the Power Of Us Hub, or directly at me on Twitter @ifitfloats.