The Risks and Results of a Nonprofit Technology Transformation
The rewards of making an uncertain choice to take on a nonprofit digital transformation.
Laura Whitaker had to make a tough call to undertake a risky strategic technology investment amidst the challenges of managing a growing nonprofit through the tumult of 2020. 
When it came time to make the decision, she looked down at the dotted line; months of time, love, and energy would culminate with her signing it. She looked around the room and remarked, "this makes no sense for us as an organization right now." Eyebrows lifted. No one spoke. "But it makes complete sense for the organization we want to be in 3 years," and with that, she signed her name.
What led up to that moment? 
As the Executive Director at the helm of the nonprofit Extra Special People, Laura's actions steered her team through a year of tremendous challenge into one of tremendous opportunity.
Extra Special People (ESP) creates opportunities for people with disabilities and their families — serving more than 600 participants through various programs.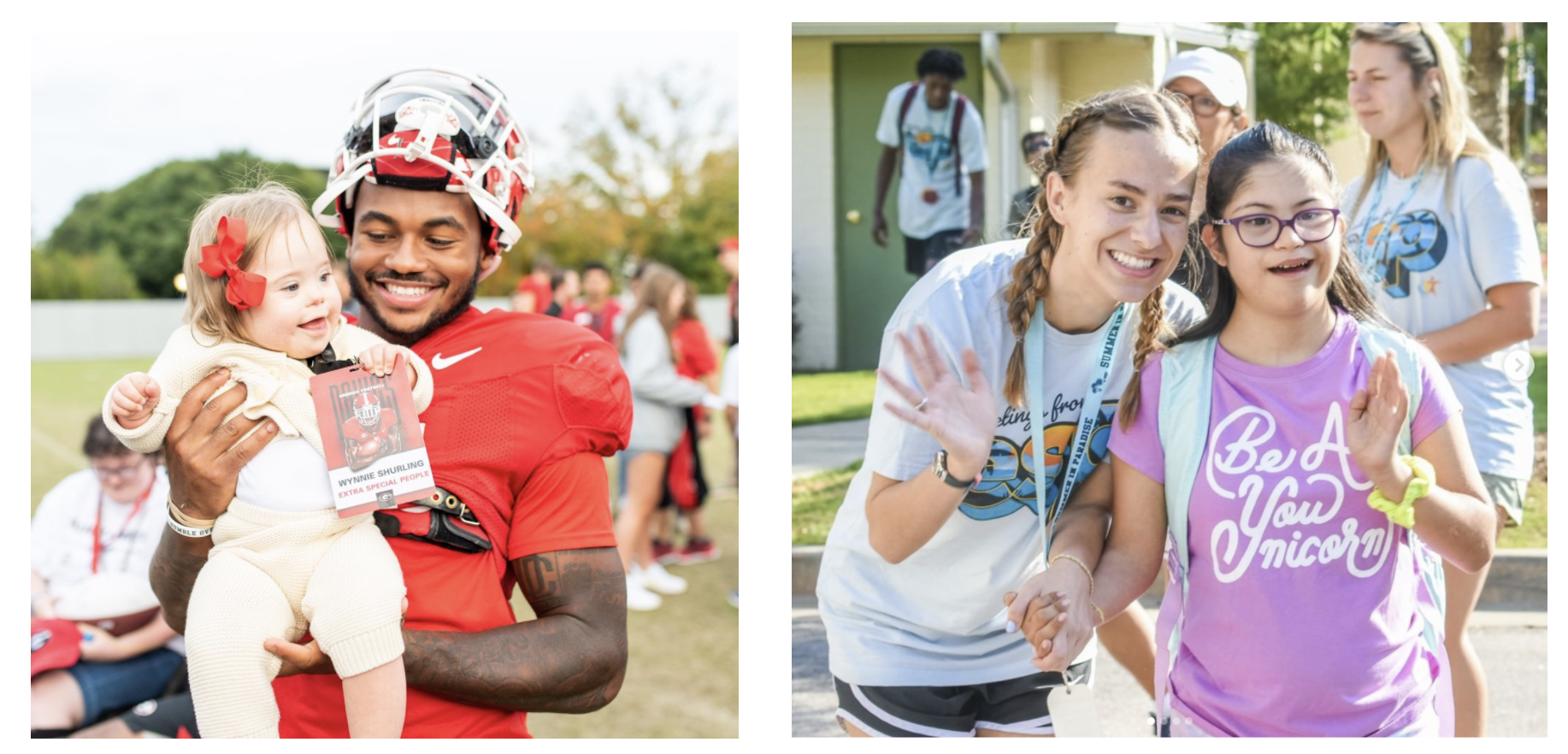 Pictures from Extra Special People (ESP) — @esp_inc
Survey results gathered at the beginning of the pandemic made it clear that more was needed to support the families they worked with than reactive decisions to new and sudden challenges. 
2020 revealed a larger underlying problem. Systems that once helped them grow were holding them back. Program data was scattered across inefficient and unconnected legacy platforms. 
Laura recognized it was time to set a greater course. The potential was vast for a complete overhaul of their foundational technology platforms mid-pandemic to be too great a risk to take, and she saw it was time for a digital transformation.
After an extensive review of the platforms that could grow with them into the next three years and beyond, ESP set sail with Salesforce and chose Arkus as their implementation partner. They worked with Andrew Fretwell, Salesforce Account Executive, to find the right fit of products and then moved to dive into project work with Arkus Delivery Team Manager Scott Searle. 
Where is Laura now and how is the team she leads? 
Laura reflected on making the tough call for her team and their results as they wrapped up their project, a little over a year since she made the call to start it. 
 "The integration process was much less painful than we expected and I think that has everything to do with the partner. Arkus really took a lot of time to understand the operational systems of our organization and figure out how to build those in and I think that was really beautiful. It felt like instead of trying to fit ourselves into the box they were building the box and that was really really helpful because it could be ours."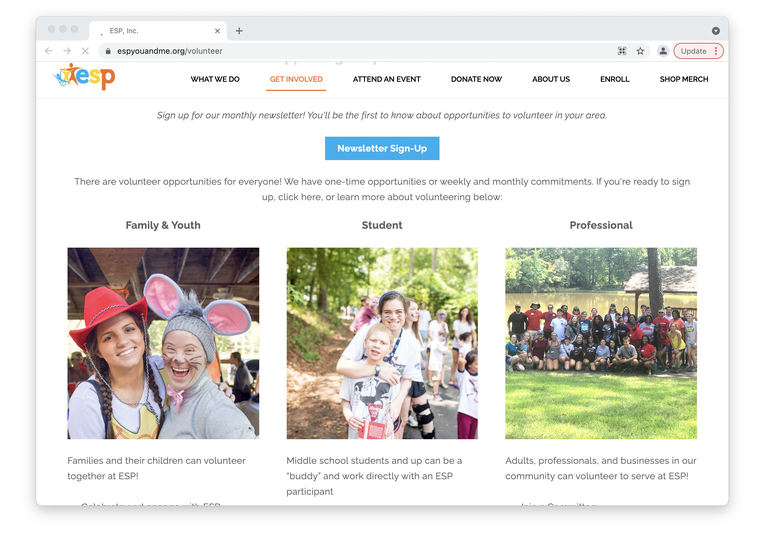 Today the ESP team works with a single and unified view of their donors, volunteers, and key connections. Einstein Activity Capture hums away capturing emails and calendar events automatically connecting them to the appropriate Contact records. 
NPSP rollups reveal a complete donor history view for more than a decade of giving. Accounting Subledger provides accurate ledger entries with over 7,000 entries already exported to Quickbooks. 
Pardot replaced MailChimp as their online marketing platform with over 18,000 prospects already synced with Salesforce. Integrations with systems like OneCause and Shopify are currently in the works with Case and Program Management soon to follow.
Within 5 months of implementation, 3,600 donations for more than $850,000 have been successfully made using the Salesforce Nonprofit Cloud and an integration with GiveLively, their chosen online fundraising platform. Ten years' worth of data was cleaned and carefully migrated from their legacy system into a new connected Salesforce Org. 
How can other teams take on these kinds of risks and reap the rewards too? Follow the story of ESP and their work with Arkus and Salesforce.Org in #TheFull360 EBook. 

Continue the learning with a more in-depth look at the ESP journey and results of their teamwork in this webinar.

Learn more about Extra Special People, their transformative programs (including their community favorite Java Joy coffee service), and see the results of Laura's inspiring leadership and hard work of the entire ESP team on their site. Find more pictures and stories of their families and teams working together on their Instagram feed @esp_inc.  
Questions for Arkus? Reach out to me on Twitter @ktatwd or in the Salesforce Trailblazer Community or get in touch through the form in the footer of our site.