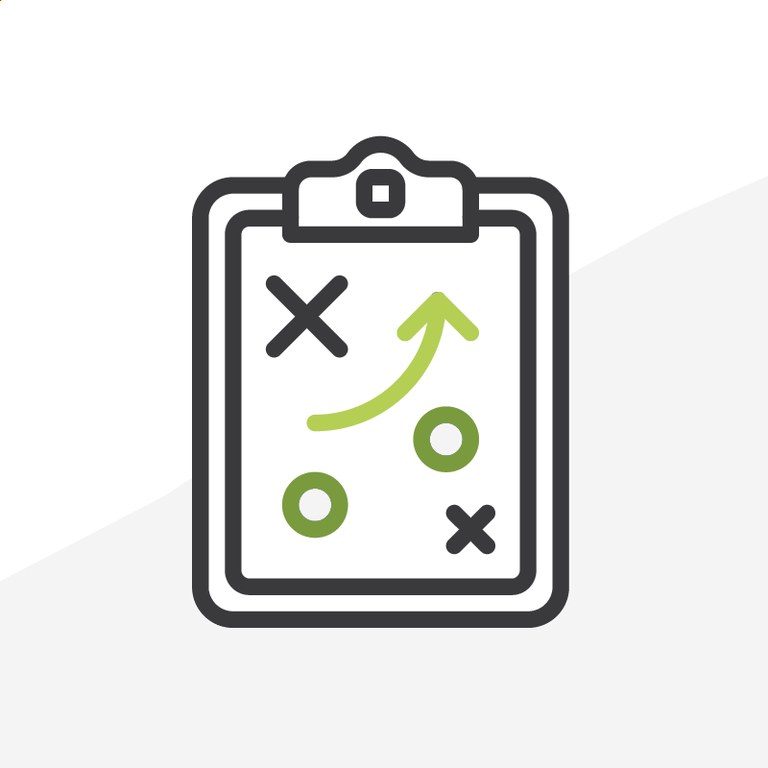 The Best Survey Tools for 2023
A deep dive into our favorite survey tools available on the Salesforce AppExchange.
As a nonprofit organization, you believe in your mission and understand the importance of sharing your cause with your community of supporters. 
But are you listening to their response?
Why surveys?
Your constituents want to be and feel heard. 
Surveys provide a channel for your supporters, volunteers, clients and staff to participate in your organization, providing you with a broader understanding of your supporters, services, programs and funding opportunities.
You share your work, events, and announcements across multiple platforms and audiences, as you should. You are doing important work that should be shared. But, without a method for collecting feedback from your audience, you are missing a significant opportunity for relationship-building, growth, and improvement. 
Where to start?
Where do you start when there are so many tools and applications out there? 
Here we walk through some of the most important features to look for (The "Triple C's") and highlight some of our favorite tools going into 2023.  
The "Triple C's" 
With so many survey tools across such a wide range of functions and price tags in the market today, it's important to first determine which features and components are most important to your organization and your specific goals.
Before shopping for a survey tool, identify key factors in your decision-making process. This will narrow your search to a more workable list, and keep you focused on the features that you actually need. I like to call these the "Triple C's" of feature requests.
Compatibility

Customization

Convenience
Compatibility
The usability of your data lies in its compatibility with the tools you use on a regular basis. If your survey tool requires you to open another application, manually upload or input data, or track updates in more than one place, you will be less likely to use it. You want to choose a tool that will integrate your data with the platform you are already using.
If you are using Salesforce as your organization's source of truth for fundraising, marketing, program management, volunteer management, etc., you will want a survey tool built for this environment. 
Begin your search for a Salesforce compatible application in the Salesforce AppExchange. From here, you can filter your list of compatible apps further by choosing the Solution Type "Apps" and selecting your Salesforce edition.
Customization
Identify your "deal breakers", the features that you need in order to meet your survey goal. Don't worry, there will be room for the features that you want later on.
What features will you need?
What other tools are you using that will need to interact (integrate) with your surveys? (Mailchimp, Zendesk, Zapier, etc.)

Do you need to collect payment on a survey? If so, what payment tools will you need the form to work with? (Paypal, Stripe, Authorize.net, etc.)

Do you need the survey form to support multiple languages?

Are there any specific compliance requirements that you need to meet (such as Health Insurance Portability and Accountability Act (HIPAA), or The General Data Protection Regulation (GDPR) )?

What else will you need in a survey to meet your goals?
Convenience
Once you have identified your "deal-breakers," you can begin to think of those tools and features that you would like to have. These are your Convenience items. 
There are three areas to consider when choosing your Convenience features: Reporting, Automation and Design (RAD)
R- Reporting
You can collect responses from any survey tool. What you do with the data collected depends on the reporting features available. For a seamless and efficient integration with your Salesforce org, look for products with built-in Salesforce reports and dashboards, custom mapping to the objects and fields that you use, and score generating fields, like the Net Promoter Score (NPS) and Customer Satisfaction Score (CSAT) that identify respondents' disposition to your organization and cause.
A - Automation
Your time is valuable and should be considered when choosing a survey tool. Tools with built-in Salesforce automation will save you time and energy sending surveys, capturing results, and responding to submissions. Key features to look for are immediate data syncing, custom object mapping, and Salesforce automation tools like flow and workflow rules that automate your processes. 
D - Design
Your survey needs to make a good impression in order to capture the attention of your intended respondent. Consider features that make your survey stand out, such as branding customization, dynamic and engaging questions, pre-filling and validation, mobile optimization, pre-built templates and easy to use drag-and-drop design. 
Our favorite survey tools
Here is a look at some of our favorite tools on the AppExchange today. 
Of all the survey tools available, this one keeps coming up as a top recommendation by administrators and consultants. 
Key Features:
Conditional logic on forms

Built in workflow rules to collaborate cross-departmentally

Payment integrations with PayPal, Stripe, Authorize.net, etc.

Salesforce pre-filling with HIPAA compliance

A reasonable price tag with nonprofit discounts available
Survey Monkey is a tried and true survey response tool. The application for Salesforce comes with lots of bells and whistles with a price tag to match.
Key Features:
Well designed pre-built survey templates

Built in Salesforce reports and dashboards

Flexible data mapping

In-app and website surveys

Send from Salesforce Chat, Messaging, Communities

Embeddable "One-Touch" email templates
Survey Vista provides a convenient and cost-effective option for nonprofits. Their tiered sets of features allow smaller organizations to take advantage of natively built Salesforce functionality at no or low cost (depending on the number of questions and responses).
Key Features:
Salesforce response pre-fill

Flow automation

Multi Language support

Flexible survey scoring

Multi-Channel Survey Distribution

Nonprofit specific templates and tools

No cost for the first 200 responses on surveys with 15 or fewer questions
Another great option with a lot of built-in features, including multilingual support, dynamic and user-friendly fields, automation and cross-media deployment options. 
Key Features:
Quick and easy setup and configuration

Customizable branding and 1-click/touch emails

Can deploy survey by email, links, social media and QR codes

Automation to create and send surveys, reminders and follow-up actions

Built in reports and dashboards

Functionality for different rating scales (Likert, Thumbs Up/Down, star rating, etc.)
An effective, and highly praised, tool that makes building surveys and integrating data with Salesforce and other integrations a breeze. 
Key Features:
Simple, straightforward mapping to Salesforce

Formula and dependent fields 

Nonprofit-specific form templates

User reviews boast easy setup, helpful documentation and good customer service

Integration with Zapier, Zendesk, Mailchimp, Google Drive, and more.
Feeling overwhelmed by all the options? Contact your Salesforce representative or search for a leading Salesforce Consultant Partner to walk through the best use cases for you and your organization, get your tools up and running, and empower your users to begin sending and analyzing surveys right away. 
Let us know what you think. What is your favorite survey tool? Why? Comment to our post in the Salesforce Trailblazer Community, or tweet Arkus on Twitter @ArkusInc.