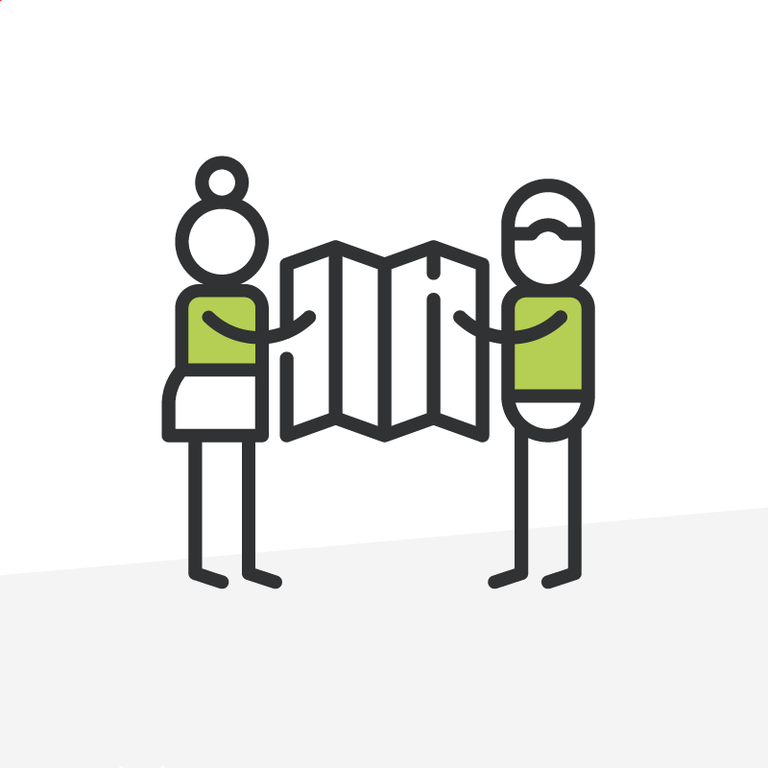 What I Learned From and With Atlanta Nonprofits
Arkus and Salesforce hosted a "Nonprofit Learning Day," in Atlanta — here are some of the most interesting takeaways we got from meeting with 60+ local Nonprofit leaders.
Gathered at the Salesforce Tower, 60+ nonprofit leaders from across Northern Georgia gazed upon the tangled patches of trees and steel that define Atlanta's skyline, and out to the future,. We convened to focus on how Nonprofit leaders could look outward at the successes of other fields, from tech to commercial spaces, and look inward to early Salesforce Nonprofit adopters.
While discussions ranged from dispelling myths to previewing some of the latest innovations Salesforce is bringing to Nonprofits, here are three of the most salient takeaways I gathered from interacting with so many Atlanta-based non-profiteers.
Executives: Lean into your Expertise, and then Lean on Ours
During a panel discussion with local nonprofit professionals utilizing Salesforce, an underlying theme emerged: to be successful we have to lean into what we are experts on and lean on outside expertise for what we are not.
Nonprofit executives carry the responsibility to solve the most complex and challenging issues of our society — from shrinking the effects of income inequality on social mobility to confronting hard truths related to climate change and harmonizing a diverse, pluralist country. If the undertaking is daunting and critical, there's a nonprofit trying to do it. During my time at nonprofits, I struggled just to have enough time to become and remain a subject matter expert in the issues my team was trying to impact; if I was asked a  question about technology or enterprise software, I  would have produced little more than a blank stare and quick change of subject.  Most Nonprofit executives have too many other problems to solve to become fully fluent in cutting-edge technology, leading enterprise platforms, or adoption practices related to cloud computing. During the Q&A portion of his presentation, Arkus CEO, Jason Atwood, shared that when projects start going haywire because the leadership stops listening - he asks a simple question, "If you didn't hire us to be the experts on how to successfully deliver a Salesforce project, what are you paying us to do exactly?"
Leland McKeithan, of South Arts, a regional arts organization that increases opportunities for artists and access to arts and culture, spoke about how common it is for an executive's project delivery timeline to be hugely disconnected from reality. Is that inherently a problem? No, Leland shared, so long as that executive has the appetite for honest conversations about what they need (not just what they want) and truly listens to their in-house and outside experts on how to best resolve any timeline discrepancies.
With a few exceptions, executives who assume the role of experts in Salesforce or software development are doomed to disappoint themselves, their team, and their constituents. The nonprofit leaders who see the most success are the ones who take ownership over their organization's values, vision, and relationships and utilize trusted experts to provide guidance and education on how to leverage technology to amplify their impact.
Before Connecting the Dots, Put them on the Same Page
At another point in our day together, Mabel De La Cruz and Ali Mithvayani showcased the power of the Salesforce platform — weaving a story together that combined case management, marketing and engagement, and constituent self-service all as part of one cohesive data organization. Salesforce is the CRM of choice for over 50,000 nonprofits because it so effectively brings so many different pieces of a constituent journey together in one place.
During my own decade-long run as a Nonprofit professional, I did everything from program and financial management to marketing and fundraising. During that time, I realized that no matter the project, my job always seemed to be focused on connecting the dots — whether that was connecting a story to a donor, a financial analysis to a program, or a marketing campaign to attendance. And what I've come to realize is that connecting dots is arduous, if not impossible, when every dot is drawn onto a different sheet of paper, so to speak. Salesforce provides us with a single place with which I can see all the dots and efficiently draw the lines between them. That is only possible for a nonprofit when it invests in a powerful platform like Salesforce and builds it collaboratively with a trusted partner.
The Best Part of Being a Non-profiteer: The Community
During our aforementioned panel discussion with local nonprofits, we opened the floor up to questions from the audience. Jacob Geerlings of the Southface Institute, which promotes sustainable homes, workplaces, and communities, was asked an extremely technical question about an API integration between another database and Salesforce. While the question may have gone over the heads of many people (myself included) in the room, Jacob immediately replied with a quick overview. I would summarize it here for you…but I literally cannot.
That I couldn't speak to this technical answer following Jacob was fine. In fact, it was a perfect moment for me to step out of the way so the nonprofit technologists in the room could just talk to and learn from one another. In between sessions, over lunch and, later, happy hour drinks, we could see the appetite was not just for coffee, sandwiches, and a beer or two, but for activating the local Nonprofit professional network. Perhaps the most comforting feature of the Nonprofit field is that the level of internal competition is low — I've never seen the Red Cross and Salvation Army put on commercials taking shots at each other. The Nonprofit industry, perhaps more than any other field, is comprised of kindred spirits instead of competitors. 
Without the distrust of fierce competition, non-profiteers can freely share best practices and advice, moving ahead all of our efforts to improve the state of the world. This dovetails perfectly with Salesforce's "Ohana" approach to building a community amongst its ecosystems.
Now that we're packed up from Atlanta, and I'm wrapping up a busy spring for travel - including Salesforce World Tours in New York and DC, and the Classy Collaborative in Philadelphia, one question that sticks with me: how can we, as Salesforce nonprofit customers and implementation partners, create more opportunities for more organic network building? 
Arkus is committed to returning to Atlanta, and in the meantime, we have a number of in-person nonprofit gatherings in store for Los Angeles and San Francisco; we're also planning to host a number of virtual events during the remainder of the year. Stay in the loop on our upcoming events by signing up for our newsletter — the form is in the sidebar to the right. 
If you want to take part or help us plan one in your community, I want to hear from you on Linkedin or our Contact Form, so give me a shout!