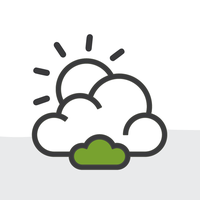 Cloudforce '12 - NYC
With Cloudforce nipping at the heels of Dreamforce '12, you're asking yourself - "Why should I go?" Here's why you should go, or, better yet, here's why your staff should go.
Who Should Go
For those of you who missed the biggest, most elaborate, largest single vendor tech conference in the country, you won't want to miss Cloudforce '12.
Most of Dreamforce's attendees fall in one of two buckets - executives and system administrators/developers. Due to the hefty price tag (flights, hotel, registration fee, and 5 days away from the office), your 'power users' rarely make the trip. Part of the goal of Dreamforce is to 'wow' the executives; convince them that Salesforce is a safe bet by having big brands such as Burberry and Activision demonstrate how they've taken their business to the next level.
Aside from 'wowing' the executives, these conferences can 'wow' and excite your user base. After all, user adoption is listed as one of the biggest challenges to system success. What better way to get your Users excited and engaged than to have them attend one of these conferences? Because Cloudforce is free, bite sized and local, this one day event is the perfect venue for your users to get exposure. My recommendation would be to send, at a minimum, your least active users - those people who rarely login, and those who refuse to give up tracking their contacts in Excel spreadsheets. If they don't come away from the day with at least one "let's start using that!", then you're better off leaving them to their spreadsheets and rolodex.
Different From Dreamforce '12?
With Dreamforce '12 a mere 30 days in our wake, my answer to this is, 'not much'. One major difference is the size. This year's Dreamforce had 90,000 registered attendees, 800 session, 350 vendors, and a Lollapalooza like feel, with live entertainment around every corner. I can tell you one thing, the Red Hot Chili Peppers won't be rocking the Javitz Center. For those of you who expressed annoyance in the size of this year's Dreamforce - and there were a lot of you (me included) - you might prefer the cozy, intimate feel of Cloudforce. With only 6,000 registered attendees, 25 tailored breakout sessions, and 50 vendors, it's what Dreamforce was like...5 years ago.
For those who didn't attend Dreamforce this year, let me sum it up: Social, Marketing Cloud, Social, Touch, Social, Chatter, Chatter, Do.com, Social. I think @JasonMAtwood summed it up when he wrote this piece: Dreamforce 12 Aftermath and Reflections.
But I'll be there mostly because it's fun, I love hanging out with the SFDC community, and I can never get enough of Marc Benioff's lengthy, energetic keynotes. I also love all the schwag the vendors hand out. Who doesn't love free stuff?
Have any predictions of your own? Which of these do you agree or disagree with? Feel free to share them in the comments below in Discuss, on our Facebook page, or tweet them to me @StaciRice8.