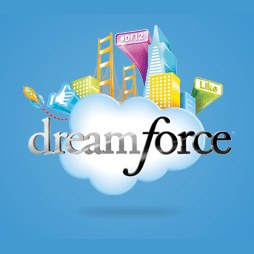 Dreamforce 12 Aftermath & Reflections
Trying to make some sense of everything that happened, was announced, and went on at Dreamforce last week.
Dreamforce 12 is now in the books and with just fourteen months until Dreamforce 13 let's try to break down the happenings both good and bad.
Big, Bigger, Biggest
The biggest news (pun intended) coming out of Dreamforce this year was how big it was. It was announced that registrations got up to 95,000 which makes it one of the biggest conferences in the world. As just one of the 95,000 it felt bigger but not unmanageable as the main action was at the Moscone and lots of sessions in hotels around the area. While I never saw a shuttle I was told they existed to help people get around.
Salesforce Gets to Work
The announced integration of Work.com into Salesforce was both surprising and well executed at the main keynote. Having dominated the CRM category, Salesforce now wants a piece of the human resources market and Work.com is a big start. The ability to manage goals tied directly into Chatter, profiles and CRM data is going to be a big win and hard to resist for customers.
Visionary Customers
The keynote this year was less about features and functions than it was about vision and values as Benioff rolled out customer after customer with slick marketing videos. The presentations focused on forward looking (Safe Harbour) uses of the platform. From Coke to Virgin the stories were both grounded in real technology like Chatter but with some next generation concepts that kept me intrigued and excited for the future. The world of personalization that Virgin wants to bring to airline flights could be a market changer and seemed to be a direct answer to Benioff's call to social at CloudForce NY last year.
No Timetable
One glaring hole from all the announcements was the lack of any real timeline or pricing in any of the big announcements or products. Salesforce Touch was announced but how feature rich it will be on day one is yet to be seen. Work.com integration, Data.com Social Key and Chatter Partner Communities all are in the 2012/2013 availability with pricing to be announced later. Putting some more realistic dates and data around product release would help to answer lots of the questions I heard after the keynotes.
Miscellaneous Ramblings
For sure there were a lot of little changes and updates that while they didn't make big splashes were noticed all the same. The QR registration process was a nice concept, but slowed down checking into sessions. It was nice to see the Non-Profit Expo make it back into Moscone for a little more love. The Dreamforce Plaza was a great idea and I enjoyed a snack or two out there in the brief bits of sun. While the volunteer area was there it felt less emphasized than in the past and it seems like less people were doing it which was a shame. The Dreamforce touch app on the iPad worked like a charm on the provided wifi and while it didn't seem to be used in many sessions was a great start.
Overall Dreamforce 12 was a huge success for customers and partners and we hope to see some of the things announced in production before Dreamforce 13 and now that the arms race is won, I would like to see Salesforce go back to a smaller, more focused conference.
Share your thoughts on DF12 below or at me on Twitter @JasonMAtwood.