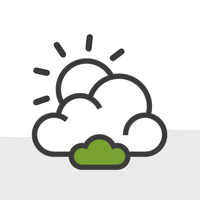 Salesforce Hears a Many Who?
A quick and dirty review of shared activities for tasks which will be released in Summer '12.
Who says Salesforce forgot the core? In the Spring '12 Pilot, Salesforce released shared activities for tasks with a plan for a full release in Summer '12. This has been a big ask in the Salesforce community for years and it is great to see it is finally here. We were privileged enough to be part of the pilot and have been using it for about a month.  Here is a quick and dirty review.
What is it
Have you ever created a task or logged a call and wanted to associate it to more than one contact? Of course you have but unfortunately Salesforce only allowed you to associate one contact to a call or task until now. With the Spring '12 Pilot, and hopefully a release of shared activities for tasks, you can now associate one task to many contacts. Included in the new feature is the ability to see the related contacts on the task detail page in a new "Name" related list and a new "Relation Count" available in activity reports to summarize on number of contacts related to a task.
The Good
The obvious benefit of this feature is the ability to see the true relation of tasks to contacts. Before the pilot, if you had a call with three contacts your options were to either lose activity history for two contacts or you create separate copies of the call creating extra work and inaccurate data. This new feature solves this problem so when you have a call with three contacts, you can log that one call with three contacts. I actually stopped logging calls and used chatter specifically because I couldn't associate to multiple contacts. Another key feature worth noting is the new "Relation Count" in the activity reports. It's a quick view into how many contacts are associated to a particular tasks. A nice little time saver. The last piece of good news is what is coming next. It is rumored (Safe Harbor) with Winter '13 you will be able to associate multiple contacts with events. Always a good thing seeing Salesforce add features to the core.
What is Missing
Though hearing relating many contacts to an event is a positive, I don't understand why it wasn't done first. Being able to associate multiple contacts to tasks is great but it seems being able to do that for events is better and would be used more. Maybe it had to be done this way but it seems backwards. The second not so nice thing has to do with emails in Salesforce. You can associate an email to many contacts but it is very manual. You would think that Salesforce would have extended the feature to include relating anyone added to an email that is sent right when you sent it.  It doesn't and requires you to go back into the email you just sent and associate afterwards. Also, what about leads or users?  This feature is limited to only contacts which doesn't make all that much sense because you can obviously have tasks that are associated to many leads at the same company. Lastly, what took so long?  This is something that has been asked by the community for a very long time and seemed ignored.
The Wish List
The first ask is with the emails. There is no reason why when you send an email from Salesforce that it shouldn't relate the activity to anyone in the "CC" or "BCC" fields. Make it a lookup and call it a day. While you're at it, allow the ability to add multiple "TO" contacts.You can do it in email, why can't you do it in Salesforce? Second and a bigger ask is to extend this type of functionality to Chatter. Wouldn't it be great if you could use a symbol like "+" and the contact name and be able to relate either a Chatter update or some type of activity right in Chatter? I think there are some really solid use cases where Chatter would be a quick and easy way to relate something to someone.
It's about time but better late than never. It is also promising to see Salesforce make enhancements to the core.  It shows they listen and they don't forget where they came from. If you would like to reach out to me and discuss this in more detail please feel free to comment on our Facebook page, or tweet at me at www.twitter.com/Salvatoriello.