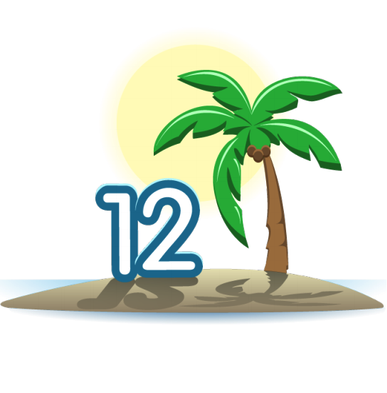 Salesforce Summer 12 Release Notes Rapid Reaction
Once again Salesforce has a large release scheduled for Summer 12 - here are some of my favorite features.
The Salesforce Summer 12 release seems to be the release where we will start to see some of the features that we saw demonstrated for us on the Dreamforce 2011 stage during the keynote. It seems like so long ago that we first saw features like Salesforce Touch and Chatter Messenger on stage to oohs and ahs. With Summer 12 we get to enjoy some of these features for the first time in our very own Salesforce orgs. This release also seems like it is going to be the start of removing support for Internet Explorer 7. Let's take a look at some of my favorite features coming in the Summer 12 release.
Chatter Messenger

We mentioned this feature in our last post about Spring 12 but it's worth mentioning again. Users in all Chatter enabled orgs (including Chatter Free and Chatter Plus) will be able to chat securely from right within the Salesforce app. Salesforce recommends actually using the pop-open feature to pop-open the chat window into a separate window so that users can continue chatting while navigating to different applications on the web. It'll be interesting to see if this causes any security and logout issues while moving from web page to web page. This feature like a few others in Summer 12 is not supported on IE7 so make sure you upgrade your web browser or use a different browser such as Chrome, Firefox, or Safari.


Find and Select Products Easily

Any new features make me really happy but seeing Salesforce pay attention to product selection makes me ecstatic. Salesforce went back to the core and released four enhancements to the searching and selecting of products. It seems like it's been forever since products and opportunity products have been enhanced so these are some small but welcome enhancements. These small enhancements include:

Keeping selections across search results pages so you don't lose your selections when going from page to page of products

Including A-Z pages for navigating directly to products starting with a specific letter (like list views)

Show the number of results pages

Show more than 25 results per page
Reports Homepage Enhancements

I am a big fan of the new reports homepage and in Summer 12 it is only getting better. To start, the search (which I find extremely handy for finding reports) is improving because it will now search accross the description, last modified by, and created by as opposed to just searching across the report title. This is fantastic because I can now search for a user's name and find a report they created or last modified. In addition to the search enhancements the folder icons are getting a facelift so that report folders are more easily distinguished from dashboard folders - these seemingly slight UI changes make all the difference in navigating a rather busy page.

In addition to just these UI changes there is a really big usability change in the way that users organize their reports and dashboards. In Summer 12 a user can now drag and drop a report from the list of reports into a folder in the left hand navigation of the page to move the report into that folder - this is much easier then going into the report and re-saving it into a different folder.


Other Analytics Enhancements

Once again, keeping with the theme of this post, it's the seemingly simple things that get me excited. In Summer 12 there are new Custom Date Fields that are available for filters. Users are always amazed when you create a filter in a report that has a "date equals LAST MONTH" or "date greater then "LAST YEAR". With Summer 12 there are additional custom dates fields that are really useful: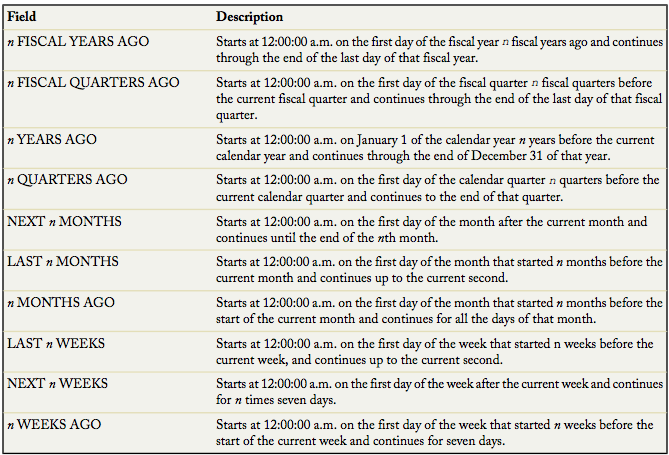 Salesforce Touch Beta

One of the big wow moments of DF11 was when Marc Benioff was on stage displaying the new interface of Salesforce on a mobile device called Salesforce Touch. In Summer 12 this feature is going into beta. As this is a beta product there seems to be some serious limitations to what will be available right off the bat, such as the only device supported at the moment is an iPad 2 or 3 with iOS 5 or higher. There are also limitations to what a user can see and do but this really seems like the future of mobile for Salesforce. Once enabled in the org a user simply logs into Salesforce via the browser on their device and the HTML5 look and feel takes over. For now it's a read only version but in time this will likely change and only get better.

All in all the Summer 12 release is extremely hefty, I just "touched" the surface with my favorite few features and didn't even talk about all the service cloud enhancements and identity provider changes. Each and every release has been chocked full of features over the last year or so, let's hope this innovation keeps coming at an alarmingly rapid pace.

If you want to discuss the Summer 12 release further feel free to comment below in Discus, tweet me @JustEdelstein or comment on our Facebook page.