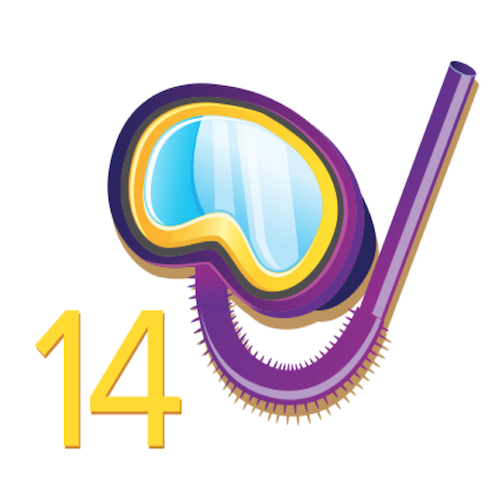 Salesforce Summer 14 Release Notes Rapid Reaction
It's that time of the year once again where we get to dig in and read some release notes.
This time around for Summer 14 we got delighted once again with over 320 pages worth of Salesforce goodness. Here are a few of my favorite features that I think will be extremely impactful and I know that I'm looking forward to using and/or telling people about.
Today in Salesforce1
The Today app is quickly becoming an extremely useful and productive part of the Salesforce1 mobile experience. It has come so far in such a short period of time. Just a few releases ago all it did was show me my calendar items from my devices calendar, now in this release alone Salesforce has given us the following features as part of the Today app:
Log events from Today into your Salesforce calendar - instant integration between device calendar and your Salesforce calendar 

Add Contacts to Salesforce from invitees of calendar events - once again, instant integration between calendar on the device and Salesforce 

View Account data of related invitees instantly on the event inside the Today view

Use Today to join conference calls - this is my favorite of all, I can drop all the 3rd party apps that I use to dial conference calls for me because Today will now handle all the heavy lifting, including joining Goto Meetings

Get weather information in Today (not something I think is all that useful but worth a mention as the breadth of the Today app keeps growing)
Publisher Actions Available in Orgs Where Chatter is Off
Publisher Actions are the way that the Salesforce interface is moving for inputting data. They extend from the browser version of the app into mobile and Outlook so their importance is growing with each release. The problem with Actions is that they were always tied to Chatter. Well, that connection is no longer with Summer 14. Orgs that do not use Chatter can now still leverage Actions so that they can have easy inputs on their mobile devices. The importance of Actions moving forward cannot be understated. I think that is made extremely clear with this release as from my recollection this is the first feature that has come out that "works without Chatter" where most new features require Chatter to be turned on in order to work properly.
Limit Raised for External IDs from 3 to 7
This is one of those features that has been hidden in the background for a while. You could always contact Salesforce support and request a raise in the number of External ID fields that you have on an object. Salesforce must have realized that they are constantly getting this request because more and more systems are being integrated into the Salesforce1 platform utilizing External IDs. This is really something that should have just been there for a while now so I will chalk this feature up as a "core enhancement" making integrations easier and searching for data easier too.
Files Changes - Notes & Attachments & Files
Notes and Attachments no longer are relegated to 5 mb. They have been increased to 25 mb making it much easier to collaborate on larger files that are attached to objects such as Cases or Accounts. Files themselves have also gotten an upgrade in this release. Salesforce File Sync is now generally available. Users can now store and sync files between their desktops, browser, and mobile devices. There are certain limitations on file storage of course but this could be a potential game changer down the road once this is refined. Having my files on my desktop, accessible via my browser, and of course on the go with me on my mobile is an absolute must these days. We at Arkus leverage Google Drive to accomplish this - I wonder if as File Sync evolves if we would make the leap and go full on Salesforce1 for everything. Only time will tell on this one as in my opinion File Syncing is an extremely hard nut to crack from security to actual syncing of files and directories. I'm excited to see this as part of the platform but I personally am going to hold off on using this for a release or two in order to see how well it works.
Please feel free to comment below, in the Salesforce Success Community, on our facebook page, or directly at me on Twitter @JustEdelstein.