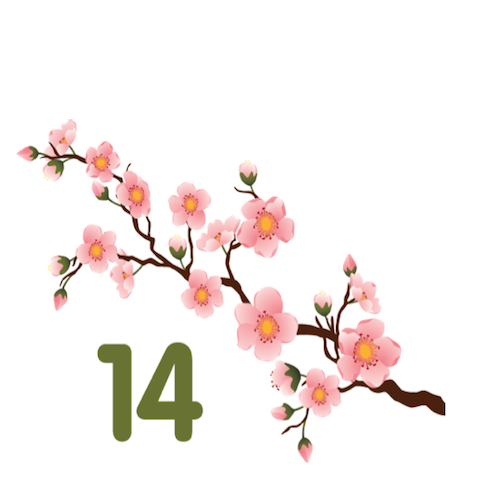 Salesforce Spring 14 Release Notes Rapid Reaction
Once again Salesforce has a large release scheduled for Spring 14 - here are some of my favorite features.
It's that time of the year once again where we Salesforce geeks get to dig in and read some release notes. This time around for Spring 14 we got delighted with over 320 pages worth of Salesforce goodness. Here are a few of my favorite features that I think will be extremely impactful and I know that I'm looking forward to using and/or telling people about.
Customize Branding for Email Notifications (Chatter)
Not the biggest and baddest feature on the docket but one that continues the movement towards being able to drop the "Chatter" monicker. Just know that your platform has collaboration built in. Who really wants Chatter and Salesforce all over their email alerts anyway? It's a nice boost for companies that hesitate turning on great features because they don't adhere to corporate branding standards. Now you can have custom values for the email sender's name and address, footer text, and the logo that displays in the footer. I see this as a real boon for adoption of Chatter because believe it or not there are still orgs out there that haven't made their org collaboration enabled yet, yeah, I am gonna go with that from now on instead of saying Chatter enabled.
Post Announcements In Chatter Groups
I know, I haven't even gotten past Chatter yet but there are so many great things coming out in Spring for Chatter that I had to double dip. There is a new publisher action to post an Announcement to a Chatter Group. You type in your message and your expiration date for the message and the Announcement displays in yellow on the left navigation panel of the group. It disappears just before midnight on the day you chose as your expiration date. This is a great way to make "sticky" posts for Groups. I can't wait to make Announcements that say "This message will self destruct on 3/12/2014".
Using Topics to Organize Records
This one was not going to slip past me without a mention and a big shoutout. Thank you Salesforce for making Tags relevant! Well, not quite tags, but it's the same thing. You can now enable and configure topics for objects. The big deal here is that users can use topics as a free form way of "tagging" a record and then use that tag or topic in a list view! Just use Topics contain "your topic here" as your filter criteria. Yea, 2 exclamation points in 1 sentence, that's how great and needed this feature is.
Private Messages in Communities
This is something that frustrated me in the Salesforce Success Community. I really wanted the ability to private message someone and I couldn't. I think that private messages are more important to Communities then they are for internal Chatter usage. In a Community everything was public and sometimes you really want to just shoot someone a private message. Without their email address it wasn't possible so you had to do something like post on their profile to email you or take it offline which is kind of off-putting.
Repeat Tasks on a Flexible Schedule
I know that I have always wanted to change the dates around on recurring tasks. I know I want to remove the clutter from my future task list on my homepage. All of a sudden we are moving toward real task management meaning that you can repeat tasks on triggers. You can specify a task to recur a specific number of days after a trigger of your choice - perhaps the next task in the series is only created after the current task is marked complete, or maybe after it's due date has passed. This is the kind of enhancement to such a core feature that we all welcome to our lives.
Mass Assign Permission Sets
I would be remiss if I didn't mention the ability to now mass assign a Permission Set to users and also mass revoke Permission Sets from users. The feature leverages existing User list views to allow admins to assign and revoke Permission Sets to more than 1 user at a time and up to 1,000 users, a pain point that we are very familiar with. So much so that we've built out The Permissioner to handle these very use cases and much more. Salesforce had to offer something native to allow for the simple assignment and revoking of Permission Sets to the masses which is certainly a good step in the right direction for Permission Sets adoption which we at Arkus are all for.
There is so much jammed into those 319 pages that I can't possibly fit everything into this single blog post which is why we will continue the tradition of posting separate blog posts specifically targeted at Sales and Service in the coming weeks.
Please feel free to comment below, on our facebook page, or directly at me on Twitter @JustEdelstein.