SalesforceIQ Overview
A quick overview of SalesforceIQ and some of the cool features that help increase productivity and efficiency for its users
What is it?
SalesforceIQ can serve as a primary CRM or as a supplemental productivity tool for existing Sales Cloud users. This platform takes data from interactions that live in your email and calendar and automatically creates helpful suggestions on what should be done and prioritized in order to close deals faster and help cultivate relationships. You have the option to choose from a set of Intelligence Fields which can help keep an eye out for important information. For example, Inactive (days) will calculate how many days since last communication. Most of the data is automatically captured which significantly reduces human error and makes for more reliable analytics. It also frees up time for sales reps and helps to ensure things don't fall through the cracks by automatically creating helpful reminders or tasks. For example, it can analyze the contents of an email and automatically create a Suggested Task (as shown below).


SalesforceIQ for Small Business
SalesforceIQ For Small Business is a basic out of the box CRM that helps small to medium size businesses get up and running quickly by simply connecting to their calendar and email. You have the option to create and customize Lists to manage Accounts, Leads, Contacts and Opportunities, and you also have the ability to import data from a csv file up to 50,000 rows. Teams can be created  to group people that usually work together to improve collaboration. Users can @mention each other and create and assign tasks. SalesforceIQ for Small Business is very plug and play and requires little setup, it is a great option for businesses who do not require a highly customized CRM solution.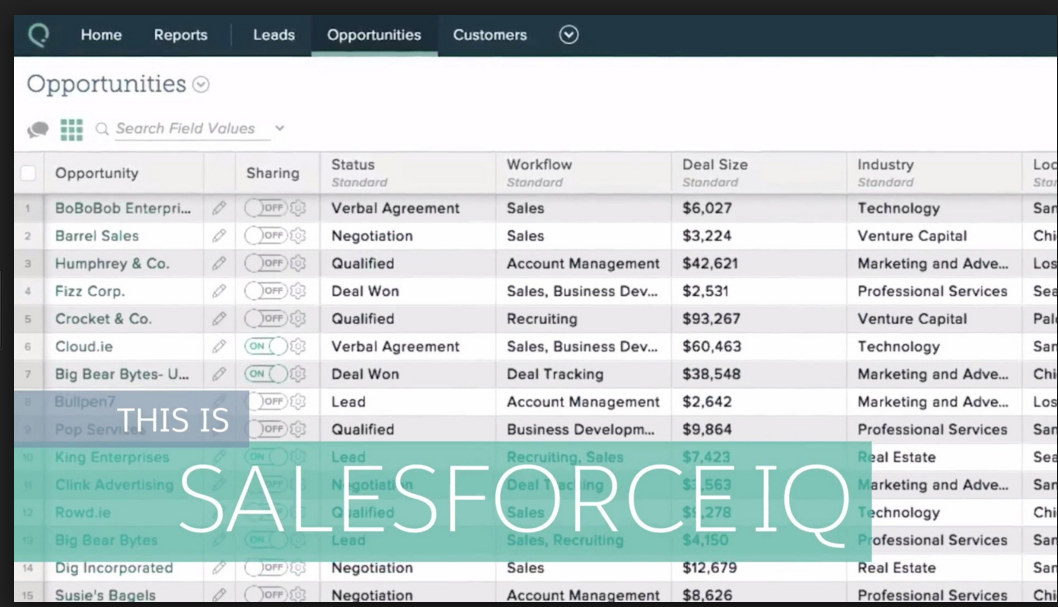 SalesforceIQ for Sales Cloud
SalesforceIQ for Sales Cloud serves as an app which connects Sales Cloud data to your email and calendar. It automatically associate emails with Salesforce contacts. You have the ability to  create Lead, Contact and Opportunity records as well as tasks and meetings right from your inbox. Using the Salesforce API, you can integrate multiple systems including MailChimp and Pardot just to name a couple. This app is available to download as mobile app or Gmail Chrome Extension.
Favorite Features
When it comes to meetings, SalesforceIQ can automatically give you a list of nearby places, schedule the meeting for you and even suggest who else on your team should be invited to the meeting based on past interactions. Another cool option is being able to provide attendees with your availability and have them select a time.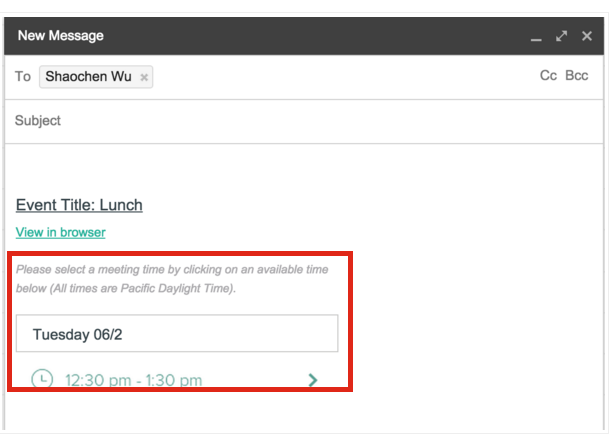 SalesforceIQ is an overall great platform that really helps with productivity. One of my favorite features is being able to use pre-created text shortcuts to help cut down time spent composing emails, in the sales world every minute counts!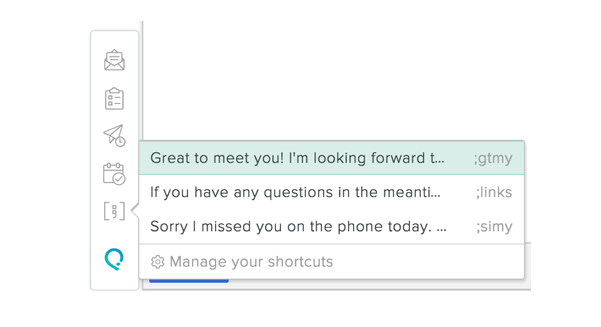 Another nifty feature is Follow Up if No-Reply, which will create a follow for you up to respond to an email that has not been replied to within a specific time range that you set. This is great for managing your inbox without having to really think about it.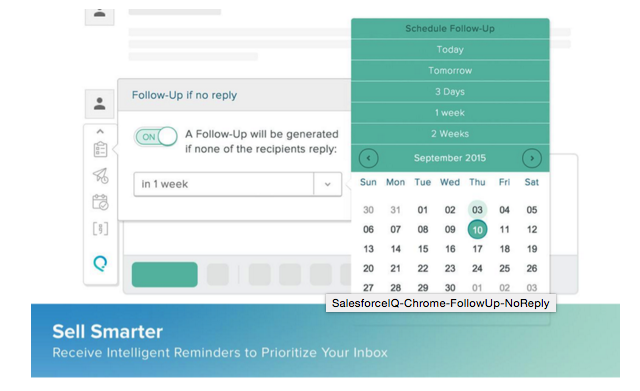 SalesforceIQ is a great platform for small businesses who can benefit from a powerful yet simple CRM that can be utilized right out-of-the box, it basically sets itself up. It has the technology to understand words from an email (Send Bob a new quote)  and lay out the work that needs to be done. This can really be helpful especially when it comes to data quality since you won't have to worry about users entering inaccurate data.
Feel free to comment below, on the Salesforce Success Community, on our Facebook page, or directly at me on Twitter @msespinal90.