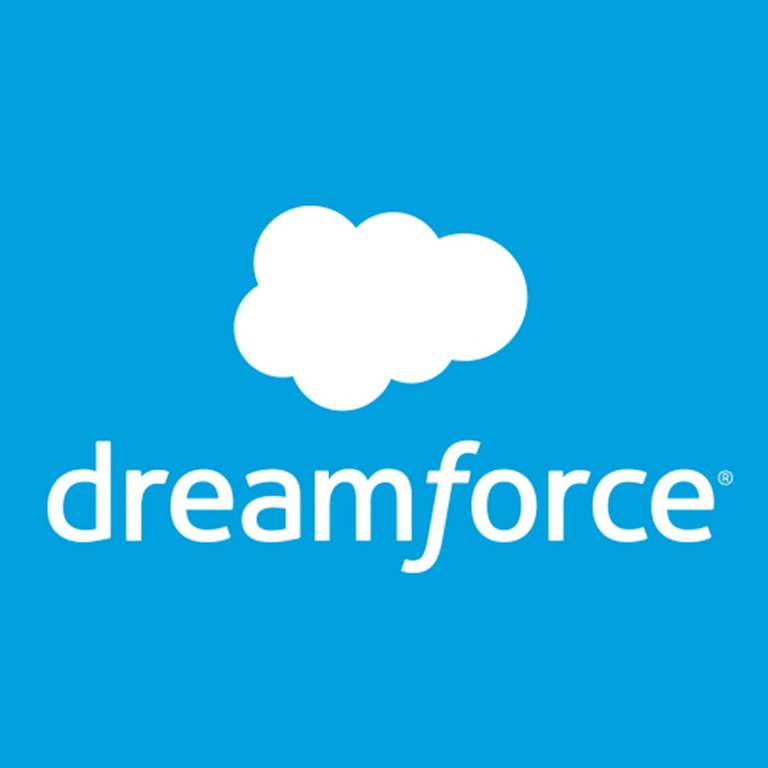 10 Years of Dreamforce Tips
After a decade going to Dreamforce, here are 10 tips to get you through your first or your tenth.
1. Book Early
Ok, this is clearly a tip for Dreamforce 18 but for those of you who are staying in a hotel by the airport, learn your lesson. Keep up to date in the Success Community and when Dreamforce hits, get in there and register. That day. Don't be late or you will be staying in a van down by the river.
2. Leave Time to Talk
There are hundreds of sessions to go to and while the pull of FOMO might get your agenda packed, make sure you leave time to explore, network and get your Trailhead on. Some of the best times I have had at Dreamforce are just catching up with colleagues.
3. Fuel Up
Food, coffee and drinks will come and go quickly, so take them while you can. Someone offers you a sandwich and a bottle of water? Take it. It might be another 12 hours before you get another chance to eat or drink.
4. Pack Light and Leave Room
Make sure your suitcase has at least 25% room to fit in all the SWAG you will grab at Dreamforce. Don't be that rookie checking the extra bag on the way home and having to explain to the boss why you just couldn't leave the extra-large Astro doll and had to pay the fee.
5. There is an App for That
Yes, the Dreamforce event application (for all your major platforms - TBD) is a must download before getting to San Francisco. Not only is it packed with maps, sessions and schedules it can help you connect with others. Need to know where to go to register? There is an app for that. Need to fill out the session survey? There is an app for that. Need to get to the keynote on time? There is an app for that.
6. Power Up
No matter how big your cell phone battery, or how well charged it was overnight, it is not going to make it through a day at Dreamforce. Between the bad cell signals, crappy wifi, and constant tweeting be prepared to bring your own battery for one, if not two, charges. If you don't have a battery at least bring cords and plugs so you can sit in a beanbag, relax and charge.
7. Dress to Last with Layers
To dress for success is the saying, but success is surviving Dreamforce so dress first and foremost for comfort. The days turn into nights and you are almost always on your feet or sitting in rows of other people. San Francisco can be cold one moment, and hot the next so dress in layers. Leave everything heavy from books to laptops behind in the hotel, the more you carry, the more you will regret it. Make sure to test out a good pair of shoes with support before getting on that plane and remember you can always do laundry in the hotel.
8. Bigger is Better?
As Dreamforce gets bigger and bigger, it gets more and more spread out and the lines will get longer. Get to where you need to be earlier, get a lay of the land and add 30 minutes to anything you want to do for travel from place to place. Scheduling sessions back to back is going to be tough if it takes you 25 minutes to get there.
9. Plan a Lunch
One of my favorite things to do a Dreamforce is to go for lunch with the other Arkies (yes, that is what we call ourselves) or some of my favorite Salesforce employees. With over a 100,000 people in town, don't leave this till the last minute and make a reservation in advance.
10. Don't Miss Keynotes
I will always regret not being able to see Steve Jobs do a live Apple Keynote. The next best thing is a Marc Benioff keynote with all the bells and whistles (Coke carrying drones anyone?). No matter how tired you are, get out of that hotel and come witness the best in the business bring down the house.
Whether you are a first-timer or a lifer, Dreamforce is a blast and a blur all wrapped up into one. If you have tips or tricks for Dreamforce survival feel free to leave them in comments below, on our Facebook page, the Trailhead Community or tweet them to me at @JasonMAtwood.