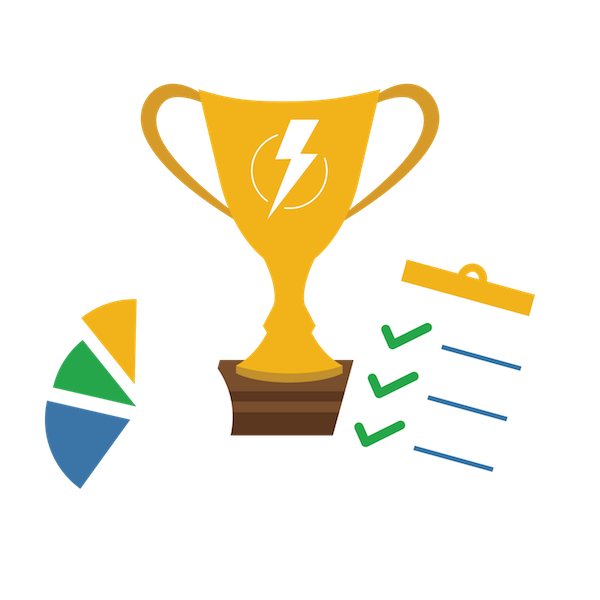 Salesforce Duplicate Management Strategy
Let's discuss Salesforce duplicate management strategy, tools and best practices.
Got duplicates? You bet, based upon the topic coming up regularly in many conversations and social media posts. Duplicates are significantly painful in more ways than one - from lower adoption rates to higher levels of effort and cost. This post delves into the subject in order to assist you in both understanding common causes and providing guidance in developing your duplicate management strategy.
Is It Just Us?
First and foremost, please be assured that it's not just your organization that is riddled with "dupes". Due to the fact there is not a way to completely eradicate the issue, let's face it, we are all in this together. Duplicates are not unique for your configuration or users; in fact this problem rears its ugly head for anyone who is using a database, and yes even Salesforce orgs are not immune to it.
Are They Really That Bad?
Duplicate records are costly in many ways and are a leading cause of low adoption rates. When dupes appear, users often go to the place of "gee, maybe this data is suspect" or "why do I even bother entering in my accounts or contacts". This lack of confidence is detrimental to strong adoption. Have you ever called upon a donor or prospect, only to find out that someone else on your team has already reached out to them? That is more than egg on your face; it speaks to the integrity of your organization. Add to that the increased costs of inaccurate mailing lists, the amount of effort spent to validate and scrub the data, and you see where this is heading. You have trouble with a capital "T," which rhymes with "D," and that stands for "Decimating". Duplicates are a deal breaker folks, but the good news is that you can create processes and utilize some tools to identify, eradicate, and just plain get your arms around these puppies.
Can I Just Stop Them From Happening?
No, it is impossible to totally prevent and eliminate these nasty duplicates, but don't be distressed; there are ways to minimize the amount by analyzing their roots and taking corrective action where needed. In order to win the war, you first need to know your enemy. Keep in mind that in most implementations there are many ways that records get created. It's worthwhile to identify and document these for your organization because depending on the entry point there are different approaches to take and tools to use.
Your list might look something like this:
Manual data entry

Importing lists

Integration of external third party systems that you use to manage events, registrations, communications, donations, etc.

Apps that sync email, tasks and events
Trailhead And Native Duplicate Management To The Rescue
A great place to start is learning about duplicates with the Trailhead module "Duplicate Management" that is devoted specifically to providing you with the knowledge to tackle the issue. It will take you through Salesforce's native Duplicate Management functionality that I recommend you configure and enable as soon as possible after testing in a sandbox. Salesforce has also provided us with the 'Potential Duplicates' component in Lightning Experience that displays duplicates of existing records on lead, account, and contact home pages that can both alert and allow users with appropriate permissions to merge records - similar to the functionality that is available in Classic.
Important to note is that while the "Block" or "Alert" features sound like a great idea, be careful to consider the effect that they will have on your integration or third party apps. For example, if Contact creation is being blocked when someone is submitting an online donation, how will the tool you are using to capture the donations in Salesforce handle that? What will the submitter's experience be, and will the donation still go through?
Some other actions to consider before you begin configuring Duplicate Management include checking that you are maintaining a current backup of your data, benchmarking to document the number of objects and duplicates and be sure you have end-to-end testing plans in place. Remember that you can utilize sandboxes to test out various configuration criteria. Additionally, be sure that you create the custom report types along with a process to view them regularly (possibly schedule for distribution weekly?).
What About All The Other Tools?
There are plenty of tools available to help you manage and even prevent duplicates, but be sure to do your homework. Most people that have deployed a successful duplicate management strategy using a combination of different tools and processes to help them minimize the issue. Refer to the list of entry points that you compiled and take a look at each of these to see if you can fine-tune them to reduce or prevent duplicates. Don't forget to review your manual entry process and see if additional user training or modifying layouts (or both) can make a difference. Then review and test out apps that can help you analyze and merge the suspect records. There are plenty of free and paid options to check out; a few of the more popular ones include DemandTools,  DupeBlocker, Cloudingo,  and RingLead. You can also browse the AppExchange, as the list of duplicate management apps grows daily.
My recommendation has to be DemandTools, for its unmatched performance. It takes time to learn the tool, and it can seem complicated at times, but there are free training workshops available, great help content, and nonprofits are eligible for a free license. It is worth the time and investment in this tool because it will greatly aid in getting and keeping your data clean. As a bonus, you will also obtain the PeopleImport app free of charge to help you cleanly import lists of people.
Incorporating a strong duplicate management strategy is a critical component of a successful  Salesforce implementation and should be revisited regularly, to ensure that you are using the right tools and your users are up to speed on the importance of maintaining accurate data.   
There are so many tips, tricks, and tools for this topic that it is not possible to include them all. Did I miss some of your favorites? Want to share your experiences or opinions? Please feel free to reach out on the Arkus Facebook page, in the comments below, in the Success Community, or to me directly via Twitter at @sfdcclicks.