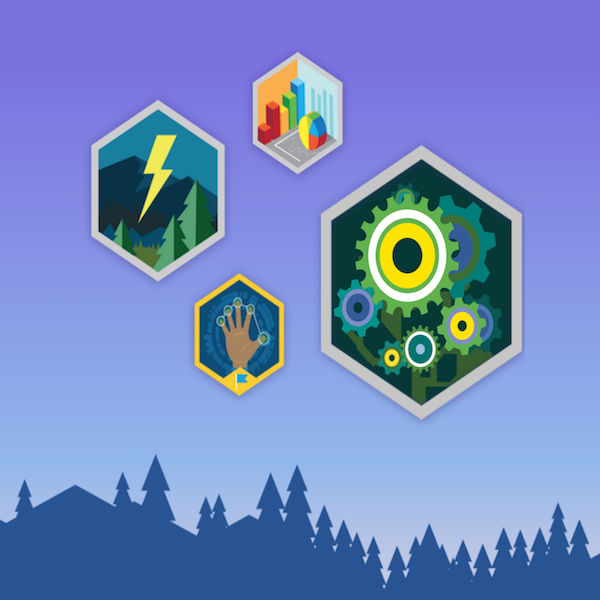 Trailhead Superbadges are Really Super
Just before Dreamforce 16 I discovered Trailhead Superbadges and realized that these are the future of learning more complex functionality in Salesforce.
New Learning Paths
Up until last year, Trailhead was geared towards what I'll now call "regular ole' badges." As a user you would go down a trail, completing modules, until you earned a badge for completing the entirety of the trail. This was a really cool start and an excellent way of learning the basics, while keeping things fresh and fun with badging. There was something missing though. The trails didn't go deep enough into real world scenarios or dive far enough into technical details to really learn at a deep level. Enter the Superbadge.
Lightning Experience Specialist
As of writing this post, there are five available Superbadges. I currently have only one and am working my way through another. The reason why I only have one and am working on the other is that these Superbadges take time, serious time. They are real projects and help to learn complex functionality at a very practical and applicable level. The one that I have completed is the Lightning Experience Specialist Superbadge.
The trail states that it will take approximately 4-6 hours to complete, and they were not kidding. This did take a legitimate full six hours to go from start to finish, and that does not even include the fact that there are a number of pre-requisite modules and trails that are necessary to complete before you can start on the Superbadge.
When Lightning Experience rolled out, it was a bevy of marketing and pitches about how it was going to change everything for the better. It was hard for me to see early on because to me, having used Classic for about ten years, it was just "different Salesforce". I didn't even know where to start. I really applaud Salesforce for putting in the effort to create a learning path in the form of this Superbadge. Without it, I would still be poking around release notes and Googling everything I need to change things in Lightning Experience. The Superbadge explores Lightning in detail, from custom pages to process builder and even flow. What surprised me in a very delightful way was how much, as an administrator, you can do within Lightning Experience. By going through this trail I gained a whole new perspective and appreciation for Lightning Experience that I otherwise would not have had.
Partners Beware
Salesforce is starting to accredit partners and recognize people with these Superbadges. It is right there on your Partner Community profile, as well as your Success Community profile and will start to show up on your AppExchange listings. I can imagine a world where these Superbadges become the technical enablement of the future. It is pretty close already, as you'll know if you've completed any of these Superbadges. They really are in-depth,challenging, and are exactly what the community needs to learn new technologies, as Salesforce continues to innovate and morph in different ways.
I mentioned above that I am making my way through another Superbadge. I'm working on the Security Specialist Superbadge, which is estimated at another 4-6 hours. This one would be more of a reinforcement of existing knowledge, but you never know what might be thrown at you, and you can never stop learning and having fun if you go down the trail with Superbadges.
Please feel free to comment below, on the Salesforce Success Community, on our Facebook page, or directly at me on Twitter @JustEdelstein.