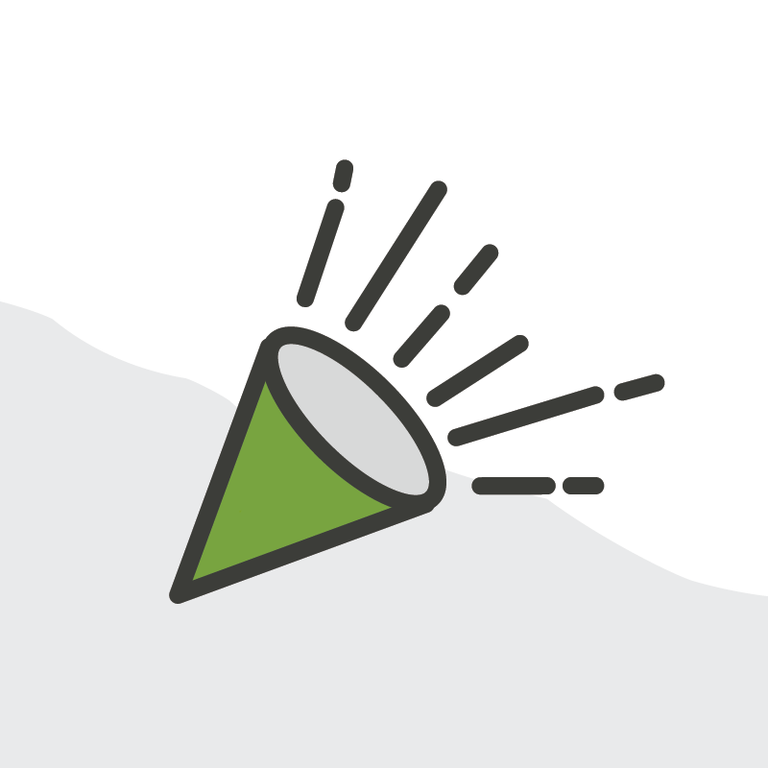 How to Rock Dreamforce as an Introvert
Introverts, be proud and empowered! Here's six quick tips for surviving and rocking Dreamforce.
Ah… Dreamforce season.  That special time when Twitter begins to buzz with everyone's announcements that they're accepted to speak, the Agenda Builder goes live, and the rush for hotel rooms is on. It may seem like it was only just time for the Spring Release, but believe it or not, Dreamforce is here again.  But if the idea of sharing Dreamforce with about 170,000 of your best friends has you wanting to take a big old nap, fear no more. Here's your guide to rocking Dreamforce the Introvert Way.
1. Be (Not so) Loud and Proud
Have you heard? Introverts are IN! In the years since Susan Cain's groundbreaking TED Talk and book, "Quiet: the Power of Introverts in a World that Can't Stop Talking," our extroverted culture is coming around to the idea that us introverts are NOT incomplete or flawed versions of our extroverted friends. We are valuable personalities in business and society, who are often deeply analytical thinkers, effective communicators, excellent team members, and highly self-motivated workers. Einstein, Rosa Parks, and Abraham Lincoln were all introverts; be proud to be one, too.

2. Pace Yourself
Most of this advice is not different from generic Dreamforce advice; don't try to attend everything, build in walking time, take breaks. In short: don't overdo it. The key here is to look for sneaky ways to get moments of solitude in. Many Dreamforcers will tell you they plan their agendas with minimal walking; I just about do the opposite. That slog back and forth between the Moscone and the far-flung Westin St. Francis keeps me sane. Yes, I'm in a crowd, but for 10 or 15 blissful minutes, I can zone out and simply walk.
3. Bring Earplugs
I never travel without my trusty earplugs.  As an introvert, conferences may exhaust you because you process sensory experiences differently than other people. Get ahead of the game by minimizing that sensory input. You can't do much about the dazzling visual experience of Dreamforce (and why would you want to), but you can dial back the roar.  Headphones are great, but they aren't very social. Carry a cheap pair of drugstore foam earplugs in your pocket and whenever it just gets to be too much, pop them in and say "Ahhhh…"  
4. Network the Introvert Way
Sociologists talk about the two different kinds of Social Capital, Bridging versus Bonding.  Bridging refers to the broad array of contacts we can call upon as resources and usually comes to mind when we think of social capital. Bonding Social Capital, often overlooked, is all about the depth of your social network – whether you can count on people in a pinch. It's the strongest kind of social capital there is, and introverts excel at it.  
While classic networking often measures success by the number of people talked to or the number of business cards collected, you can choose to network the introvert way and focus on cultivating Bonding Social Capital instead. Make deeper, more meaningful connections with just a few people and know you networked as successfully as your coworkers who leave with backpacks full of business cards
5. Take a Break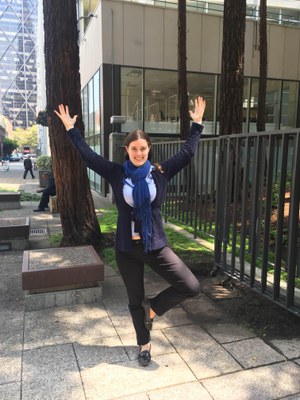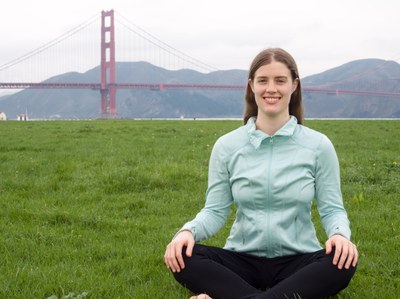 Introverted minds excel at analyzing and synthesizing lots of information quickly, but they need space to do it. There are lots of ways to give yourself that time to get the most out of your Dreamforce experience. Pro-tip alert: this one comes from yoga teacher, meditation enthusiast, and Salesforce.org content marketer Katharine Bierce: look for the Mindfulness Zones at Dreamforce.  As she shares, "They are there for a purpose… to de-stress, pause, and reconnect to why you want to be present at Dreamforce – or, for that matter, your life! Search in Agenda Builder for 'Mindfulness' sessions to find the guided meditation sessions with the monks from Plum Village."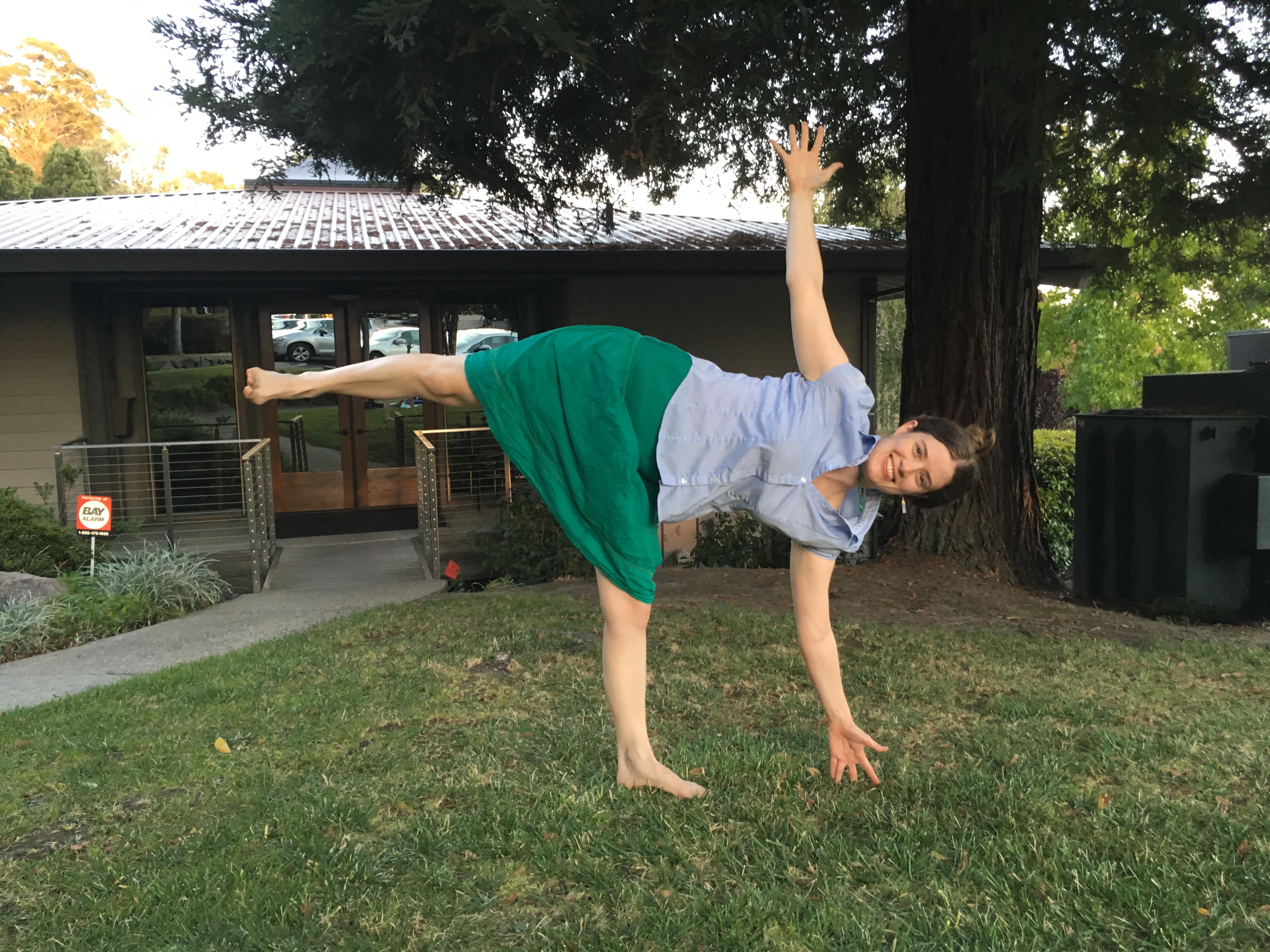 This year you'll also be able to get out into the newly opened Salesforce Park. Complete with a walking trail, this is ready to be your green oasis, and a perfect place to pause. If you're up for a break and also need a bite, you can stop by the Conga West "Relax and Recharge" lounge. It's close to Moscone, complete with free snacks. But don't forget to pre-register.
6. Give Yourself a Break Too
Yes, you need breaks, and also… to practice self-forgiveness. In a world obsessed with extroversion and charisma, it's hard not to feel like a failure if you don't glad-hand every person in the room.  Heck, it's even hard to feel like you had a fully successful Dreamforce at all, if you feel any anxiety or stress from the noise and crowds. Cut yourself some slack. Define a successful conference on your own terms, and don't worry if it doesn't look like everyone else's ideal Dreamforce.
Bonus: Be an Introvert Ally
If you've read this far, and you're not an introvert, it might be because you want to support your friends and coworkers who are introverts. Thank you! You've made a special effort to understand us, and believe me, we appreciate it, even if we seem reserved in our enthusiasm.  Here are some bonus tips if you – an extrovert -– are attending Dreamforce with your introvert friends.
First, we aren't shy.  Shyness is a fear of social interaction. We aren't afraid of it, it just exhausts us. While we're rocking Tip 1 and being proud of who we are, be proud of us too. Second,  Introverts recharge their emotional batteries in quiet and spend them in socialization. If we don't want to talk or go out for dim sum, it's nothing personal – we just need to recharge, so we can be at our best with you tomorrow.  Finally, be prepared to recognize the 1000-yard-introvert-stare. If your introverted friend starts to seriously zone out or show signs of stress, maybe it's time to take them to visit those monks for some meditation. You should join us, because, who knows?  Maybe you'll learn to love the quiet too.
Are you an Introvert and have Dreamforce tips to share?  Feel free to drop them in the comments below or chat with me at @HayleyTuller.  See you at Dreamforce!

Thanks to Katharine Bierce and Business Casual Yoga for all photos in this post. Shared with permission.