AdoptAClassroom.org Empowers Donors to Support Teachers and Schools with Nonprofit Cloud
How one award-winning educational nonprofit is making an incredible fundraising impact with Salesforce.
Client Overview: Adopt-a-Classroom
AdoptAClassroom.org (AAC) is a national, award-winning nonprofit based in Minneapolis, MN that provides arguably the most flexible and accountable funding throughout the U.S. for K-12 teachers and schools. Its proprietary, easy-to-use education fundraising platform helps teachers, principals, and administrators give every child the tools they deserve to succeed in school. Since 1998, AdoptAClassroom.org has raised $39 million and supported 5.4 million students. It holds a 4-Star rating from Charity Navigator and a Platinum Seal of Transparency from Guidestar.
Their Challenge
In 2017–18, AAC replaced its legacy system with a new, Salesforce-based one that powers its website and all business and accounting systems. The integrated network includes a donation and crowdfunding platform used by donors and educators across the country, proprietary e-commerce marketplace of nearly 30 educational product vendors, financial accounting system, and virtual "accounts" that track donations, balances, and spending by educators. 
When AAC came to Arkus, their basic system was functional but not optimized for user experience, SEO, or marketing purposes, and integration with the Salesforce-based accounting package, Accounting Seed, was not complete, all of which resulted in inefficiencies, inaccuracies in transactional data, and extra work for staff.
AAC engaged Arkus to assist with wide-ranging custom development work to improve user experience for teachers, donors, and vendors; increase process automation, improve data and transactional integrity; and enhance the marketing functionality used to support fundraising and service for educators.
The Solution
Arkus partnered with AAC to design and upgrade their Salesforce Community Cloud in a variety of ways that dramatically increased their fundraising and school supply distribution efforts, including development to support:
Improved search tool for donors to find teachers

Improved teacher fundraising pages with improved optimization for mobile and desktop use

Automated process for expiration of teacher donations after 12 months and related notifications to teachers

Allow donors (community guest users) to donate to teachers (community users) while maintaining Salesforce security settings

Creation of new monthly donation functionality 

Upgraded look and feel of the registration and login pages for teachers

Added social media sharing module to teacher and school fundraising pages

Added and customized Google Tag Manager to better measure traffic to website pages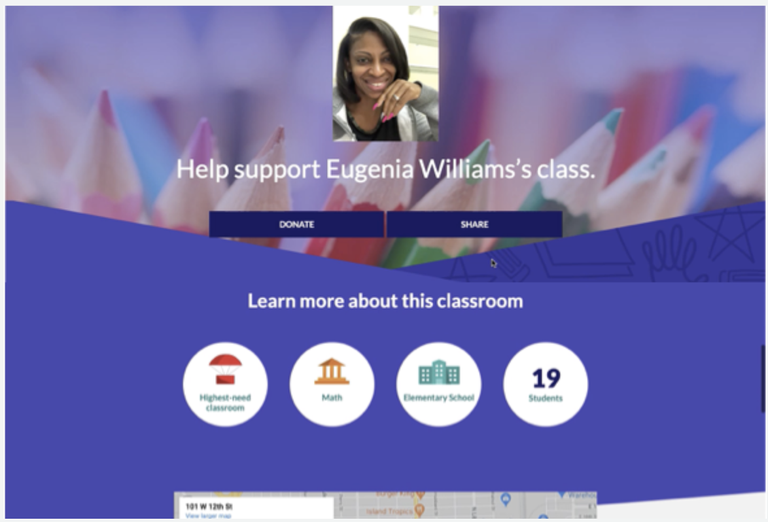 Teacher Fundraising Page - Before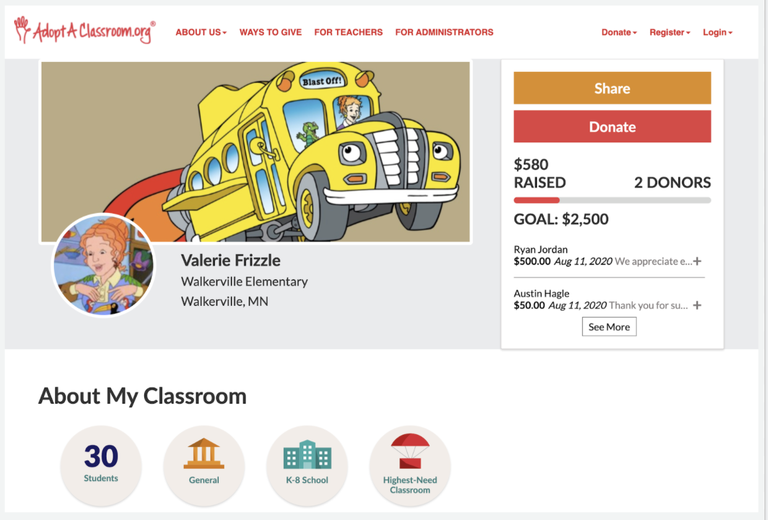 Teacher Fundraising Page - After
The Impact
The collaboration between AAC and Arkus to upgrade their Salesforce CRM and Community Cloud has yielded tremendous results:
Revenue and Cash Flow:
68% increase in total donations for the first 7 months of 2020 vs prior-year period

32% increase in direct to teacher donations for the first 7 months of 2020 vs prior-year period

62% increase in unrestricted donations for the first 7 months of 2020 vs prior-year period 
User Experience
Overall bounce rate on site down 25%

Nearly 100% reduction in customer service calls related to teacher registration process 

Nearly 100% reduction in customer service calls related to donors who can't find a current teacher using search
Staff Time Savings
40 hours saved per year of staff time on expired funds - calculations and trouble-shooting

42 hours saved per year of customer service time for donors searching for teachers

100 hours saved per year of customer service time for teachers having difficulty with registration
Marketing / SEO Optimization from GTM
Web traffic (# sessions) up 109% for first 7 months of 2020 vs prior-year period.

Teacher Search Function - Before
Teacher Search Function - After

New Social Media Sharing Tool
At Arkus we have the honor of partnering with many amazing nonprofit organizations like AAC that are leveraging the Salesforce platform to deliver on their mission, raise funds and drive impact. Check out the amazing work AAC is doing and donate to a teacher here! 
If you are interested in learning more about the AAC journey or how Arkus might partner with your organization contact me at @rboyleSF or via email or reach out on the Salesforce Trailblazer Community.