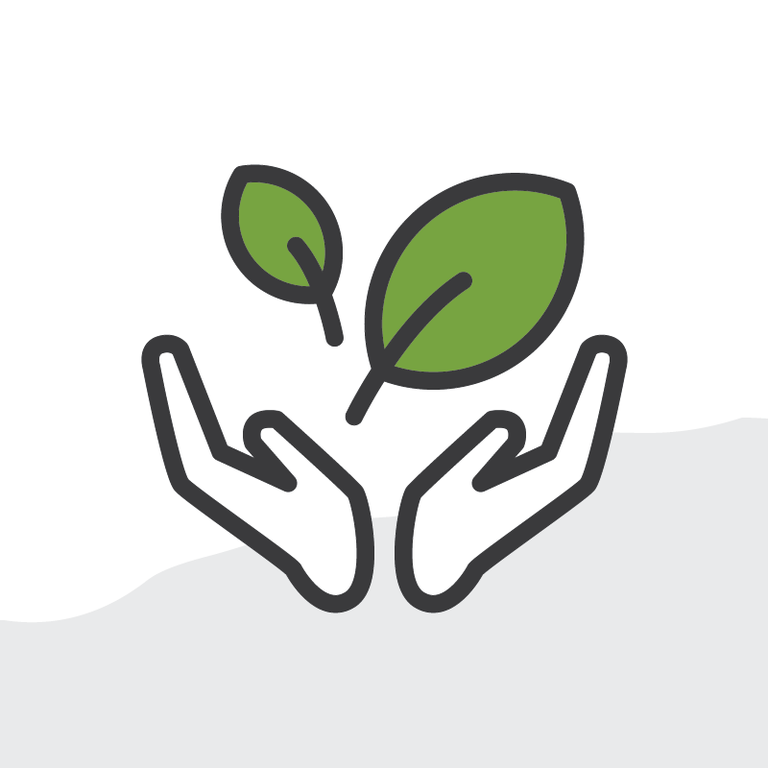 Why Diversity in Tech is Important
Let's take a look at why diversity in tech is so important, especially in the Salesforce ecosystem.
As we reflect back on this past decade, we can see a major business paradigm shift has taken place. We've gone from focusing solely on profit to prioritizing positive social impact both internally and externally of a company. A variety of enterprise organizations, including tech companies such as Salesforce, have set a precedent in the way they execute business. 
Salesforce has been successful because of their focus on four core values, including equality. As we enter the next decade, diversity in tech is more important than ever. Here's why. 
Having a Seat at The Table Matters 
They say talent is distributed evenly but opportunity is not. For many, a background like mine of low-income underrepresentation means opportunity is scarce. Where I come from, this is especially true. Growing up, we strived for the "office job." Any office job where you could wear a suit meant you were "that" much closer to financial freedom. It was taken as fact that an office job if you stayed long enough to make it into a management position, was your way out of poverty. 
Moving from apartment to apartment I never had a place I could call "home." Home is where we could afford to stay at that particular time. You never knew what day was "moving day." This instability and inconsistency made life difficult. When we finally did settle in one place, it meant having four people residing in a one-bedroom apartment, and you had to do everything there. 
It meant reading, studying, completing group projects, engaging in work-related activities; all of these things had to be done in the midst of all the noise and commotion. This took a toll on my education and the different jobs I had up until I got into the tech industry. There was no sense of security or purpose, no genuine opportunity to see a future where it was possible to do meaningful work and contribute to society in your own unique way.  
Education and employment were my only way out of poverty. I never truly had the time to explore different internships, identify what my hobbies were, or engage in any extracurricular activities. My "internship" was to find a career worthy job, my "hobbies" were to find a field where I could have a purposeful career, and my "extracurricular activities" were to find a job that had a good career path that would lead to financial freedom. 
A Trailblazer is Born
In comes Selina Suarez, a trailblazer by definition and a change leader by profession. During my senior year, Selina came to my Alma Mater to come back and teach students about Salesforce through a combined online and onsite bootcamp. She came to teach us what Salesforce was, what it could do, and about the impact it has globally. She started this thing called PepUp Tech, which stands for People Empowering People Up Through Technology. And that's exactly what it did for me.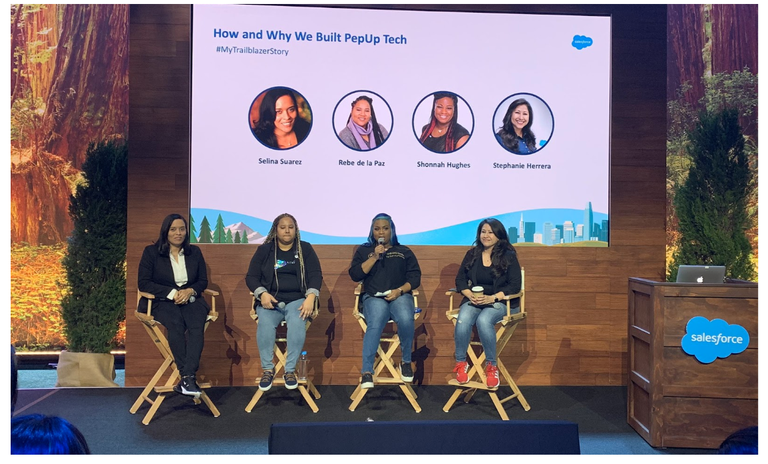 "PepUp Tech gives motivated, underserved students - the access, skills, mentors, and confidence needed to begin careers in tech and help diversify the industry." 
Selina always had a vision for diversifying the tech industry. She knew she could not do this alone, so she collaborated with three other Superwomen: Rebe De La Paz, Stephanie Herrera, and Shonnah Hughes. Together they created a life-changing organization that fosters minority empowerment in the tech industry while teaching us the necessary skills to have a seat at the table. 
However, in order to have a seat at the table, someone has to first open the door for you to get into the room. PepUp Tech did just that. They opened their network, partnerships, and mentors to us. Once that happened; I met my role models, mentors and major supporters of PepUp Tech: Justin Edelstein, Jason Atwood, and Larry Salvatoriello. They are also the founders of Arkus, Inc., an organization of change, and thought leaders in the tech industry. They are huge advocates of diversity in tech. I am living proof. 
Representation Matters Too
Diversity in tech is much more than just being in the room and having a seat at the table. It's about equal representation while at the table. It's about having a voice at the table. A voice for the voiceless. It's about being a part of something larger than yourself. 
At Arkus, the focus is just that. The focus is on representation. Representation of the Arkus brand, representation of a client's satisfaction, and representation of myself and the population that I represent. What PepUp Tech and Arkus are trying to change is the narrative of what an inclusive workforce looks like. The data is there. The data shows diversity and equal representation are good for business and for people. Salesforce Equality Data Visualization. Data alone does not make change. It's up to us, to analyze, utilize the data, and change the narrative.
Representation matters more than we think. Salesforce recently had a Racial Equality Summit where the focus was on eliminating unconscious bias and having equal representation across the board. This blog post thoroughly explains the initiatives and processes that are put in place to ensure equal representation no matter your racial, ethnic, and economic background and highlight the racial variations in your respective workplaces. 
Arkus has given me a platform to be my true self and I hope to represent and be an example for other underrepresented minorities who may be looking for that equal representation. How did I go from PepUp student to Arkus team member? Let's get back to the story.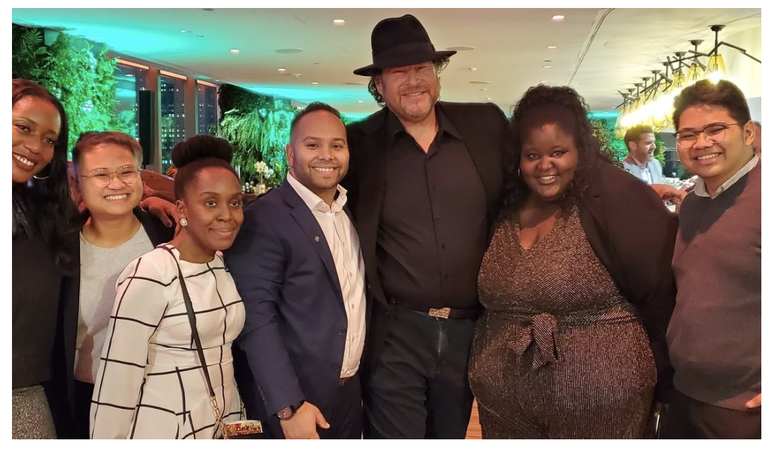 How Do You Track Your Social Impact?
After finishing the PepUp Tech bootcamp and finally landing a job in the Salesforce ecosystem, it was time to step back and strategize on how to navigate my career. In this industry, planning is key to long term growth. 
Even though you might be a newbie, there is never a better time to start thinking ahead because as they say, the #FutureIsNow. While taking the time to review your goals and get clear on where you want to be is important, I must say that without the mentors that I have had, I would never be where I am today. Without organizations like Arkus and PepUp Tech, I wouldn't be able to help others coming behind me. 
I currently dedicate time to teaching students at my Alma Mater, Monroe College, about the possibilities and opportunities that are available to them. I discuss the importance of having a seat at the "table" and talk about how it's imperative that I help open doors for them because others helped open doors for me.
Do you want to know how Arkus drives their social impact? By hiring underrepresented minorities and giving them the tools and resources to succeed. Most importantly, by realizing that having diversity of thought and ideas helps elevate the growth of a business and provides you with the best chance of a high ROI.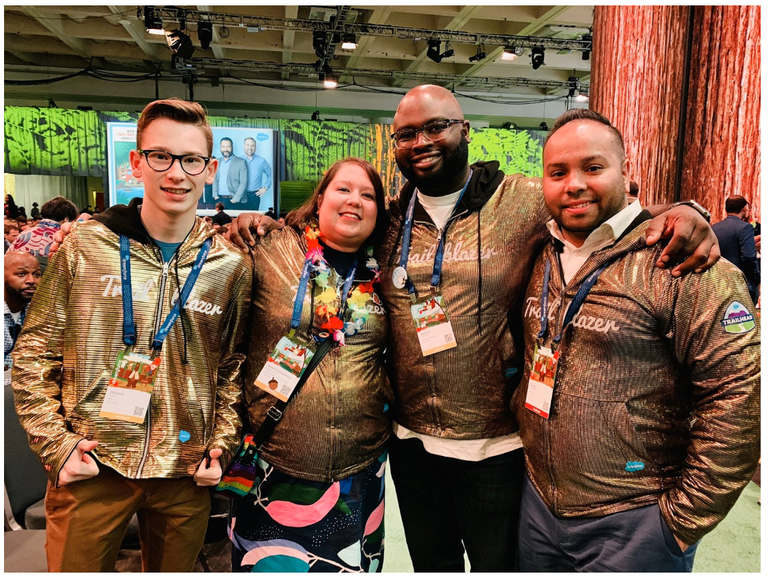 Be The Change You Wish To See In The World
Working to ensure their team reflects Diversity in tech doesn't just add value to an organization. It changes the life of each individual team member. It changed mine. If organizations such as Arkus and PepUp Tech didn't think diversity in tech was important, I wouldn't be here today. My life completely changed when I got involved with the Salesforce Community. 
I am here today because someone believed that people who look like me or people with a background like mine belong here. If there is anything you take away from this—my hope is that no matter what you do, you lead with compassion. Send the elevator back down and lend a hand. Even if it's only a nice gesture to you, that gesture can change the world. I know it changed mine and continues to each time I return to that school to help lead the next kid into the room to their seat at the tech table. 
You can learn more about me and my journey on Trailhead. Do you want to learn more about diversity in tech? Want to learn more about PepUp Tech?  Want to talk about what kind of impact you can have by constructing a diverse team? Feel free to reach me on the Salesforce Trailblazer Community.