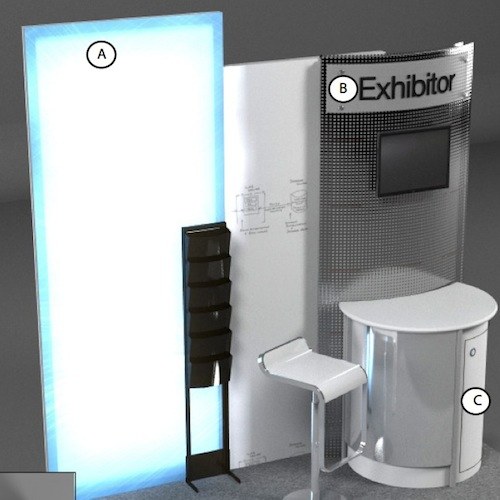 Arkus at Dreamforce 2012
This will be the third Dreamforce for Arkus and it promises to be our biggest and most exciting yet.
When @JasonMAtwood, @Salvatoriello, and I got in the cab to head to the airport after #DF11 we already started planning for #DF12. It was a full year away but we were full of ideas on how to take our experience to the next level.
Booth 334

It was actually quite comical to watch as Jason and I studied the map of the Expo floor for a full hour to pick the perfect booth location. As it happened we were able to submit our top three choices and low and behold we got our first choice. Booth 334 is at the perfect intersection between two major thoroughfares. This year as opposed to highlighting our professional services business at our booth we are going to have our two AppExchange products on full display. The Permissioner and Compliance 4 Chatter will be prominently featured and demonstrated. Along with our products we are also going to have listening stations for all our fans of CloudFocus Weekly. Everyone will be able to stop by and listen to the show whenever you need a break from the madness on the Expo floor. We have more in store for our booth which I'll leave as a tease to make sure that you actually come visit and say hello.
Speaking at Breakout Sessions

Last year I represented Arkus at a session entitled I Heart Permission Sets. This year so Arkus will be represented at five different sessions. Make sure to go into the agenda builder and sign-up because these Arkus sessions are going to be hot.
Some of our clients will also be speaking this year about some of the work we did for them and how they are driving success with Salesforce. We will be keeping a full list of all our client sessions at our booth so make sure to stop by early.
Fun and Games

Arkus is all about fun and games, literally, sports games. We will be throwing a contest with some cool giveaways so keep listening to CloudFocus Weekly for more information. More games as the other Giants - the NY Football ones - will be playing on Thursday night so we are sure to have another gathering with all our football fan peeps.

No matter what we will make the most of our Dreamforce experience whether it be working our booth, entertaining our guests, or speaking at a breakout session. As you can see, this is a year in the making for us and it only lasts four days. Quite a bit of planning and time put in but this is our Super Bowl and we treat it as such.

I'd love to meet you while out there - no better place then at booth 334. Feel free to reach out to me on Twitter @JustEdelstein or comment on our Facebook page. Also feel free to drop me a line on the Dreamforce Portal.