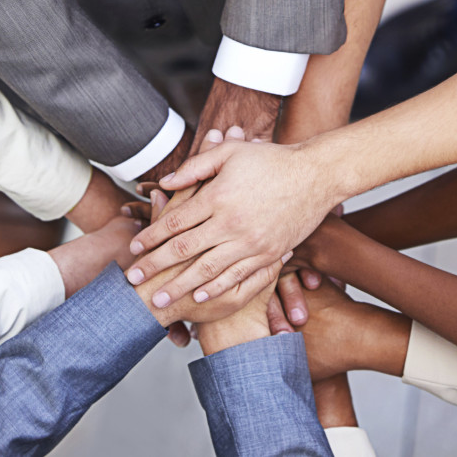 Getting Ready for Go with Marketing Automation and Salesforce
Some best practices for getting yourself prepared to launch a new Salesforce marketing integration initiative.
Marketing automation systems like Salesforce's Pardot are big business and can be an incredibly powerful tool when integrated with Salesforce. For many organizations, it's no longer a question of whether or not to get on the bandwagon, it's how fast can it be done. Here are a few tips for getting started on a successful path.
What is Marketing Automation?
The first thing that probably comes to your mind when you hear "marketing automation" is email. And you're right, email is a core tool of these systems, but it doesn't stop there. Marketing automation platforms centralize data and, to a large extent, execution of, marketing activities across platforms such as email, social media, paid search, webinars, content... pretty much everywhere you interact with your customer up to and including your CRM.
From a marketing perspective there are two main benefits. Your marketing team is empowered to nurture leads with content and actions they can optimize by measuring performance across a variety of metrics, and they are able to tailor that experience to the individual as each touch paints a more robust picture of that lead-- all on a large scale. So instead of sending more emails, paid posts, etc., they are sending more effective ones, and probably more and more of those more effective ones as your business grows.
While these systems are sometimes used independently, the Salesforce integration is what really packs the punch when it comes to benefit to your organization. When done right, your sales team can be delivered the best leads they've ever seen and you can measure marketing ROI like never before. It's not magic, though. Care must be taken on all levels, from managing organizational change to not accidentally creating a storm of duplicate records to just picking the right tools for what you want to do.
Organizational Change and Readiness
The initiative might be the next phase of a longstanding collaboration between sales and marketing or it might be bridging an organizational silo for the first time. Even if it is the former, you need to be ready to draw some new lines and blur some old ones. Bring the right people to the table and facilitate a culture of collaboration. Make sure the goals are clear and agreed upon by everyone. Make sure the person leading the initiative really 'gets' the technology itself as well as understands the processes and needs of all affected departments.
Your main stakeholders in this process will be leaders and process owners in marketing and sales, your Salesforce administrator, and any executive sponsors. You will also need to involve anyone who controls the data inputs or technology that the system utilizes, like community managers and web developers. Be cognizant of how the initiative fits into your organizational culture and of potential personality clashes. Talk to other people about how it went in their organizations. This is the hard part, but it also can be a fun process that motivates and brings together teams.
One big question you will have to ask yourself concerns ownership. Who owns the process and the data (thus, the lead) at what point, and who owns the system overall? This is where you can potentially get into weird tug-of-war scenarios between sales and marketing, so it's best to define as much as you can at the outset.
Process/lead ownership lines are usually drawn on a combination of several criteria. Here are some questions you might ask to decide for your organization.
Where is the lead in the sales funnel? Some organizations pass a lead directly to sales as soon as it is identified, others use automation tools to nurture the lead and pass it once it meets certain qualifications. Some organizations will use marketing automation for top-of-the-funnel-only, where others will use automation tools to facilitate ongoing relationships with all clients

and cross-selling/upselling opportunities

.

What type of communication is involved? This line may be drawn by channel (email vs social vs remarketing) or by content (such as product type or general vs specific messaging,) or other relevant distinctions in form and function.

What type of customer is it? For instance, enterprise vs SMB vs consumer, where the customer is located, or level of engagement.
Data is sacred and should be treated like a resource of the company, not just one department. The 'owner' of the system needs to be steward of data, know where it is all coming from, and be able to advise everyone on how to use it. You will need administrator(s), who may or may not be the same as your CRM team (just make sure they get training,) and you will need strong leadership that can negotiate between departments.
Tool Selection and Rollout
I'm not going to do a vendor comparison here, but I will say that it is important to pick the platform that is right for your business. That very well may not be the most robust, it also might not be the least expensive. Regardless of whether or not you have already selected your tool, here are some questions to ask yourself as you get started to figure out exactly how you are going to use it, along with a little advice.
What am I doing here? Seriously, what are the main activities you want to bring into the platform? Mass email is probably one of them. Paid search is probably one of them. Social may not be one of them, at least not yet. You don't have to go all in right away. In fact, a tiered approach to integrating functional areas and data sources will ultimately give you the best results. Same goes for all the cool automation features you now have at your fingertips like drip nurturing, activity-based scoring, and dynamic content. Choose one or two of these net new goodies to tackle at a time. Be prepared to do things differently and to explore. To really take advantage of your new tools, you will want to do more than map your existing processes onto the new system.
Where are my leads identifying themselves? Yes I'm talking about forms. Forms are core to the ability of your marketing automation engine to feed you information about your leads; they are often how you get your leads in the first place. You probably already have forms on your website and you will want to carefully consider which ones to migrate to the native forms of your automation system and how that affects the data you receive and how it flows through your organization.
What do I need to know? The desire for better analytics is probably one of the main reasons you decided to go down this path in the first place, but it is important to take a step back and measure your need-to-haves vs nice-to-haves against the level of process change and effort it will take you to get there from zero. (Accept that you are starting at zero.) You may need to change the way certain items are managed inside Salesforce to get legitimate ROI reports, for example. You may need to reboot ad campaigns and make changes to web analytics. Start at what is core to your current needs and work outwards, and be patient as data takes time to accumulate against your lead lifecycle. You will ultimately be rewarded with reports that are meaningful and actionable and make sense for your business.
Finally, data. Remember that you are sharing data between two systems and that's serious business. Make sure you are aware of considerations around data synchronization specific to the platform of your choosing to avoid creating duplicates or exposing sensitive data, and that you know things like exactly what pieces of information are being shared and which system "wins" when there is a conflicting field value. A careful, thoughtful approach to integration could save you from a data disaster. The same rules apply if you are migrating data from legacy systems.
Marketing automation is a powerful and exciting way to take your business to the next level and well worth the effort of the integration process. That process itself can be an opportunity to evolve and empower your teams to work together in a whole new way.
Please feel free to comment below, on the Salesforce Success Community, on our Facebook page, or directly at me on Twitter @ifitfloats.